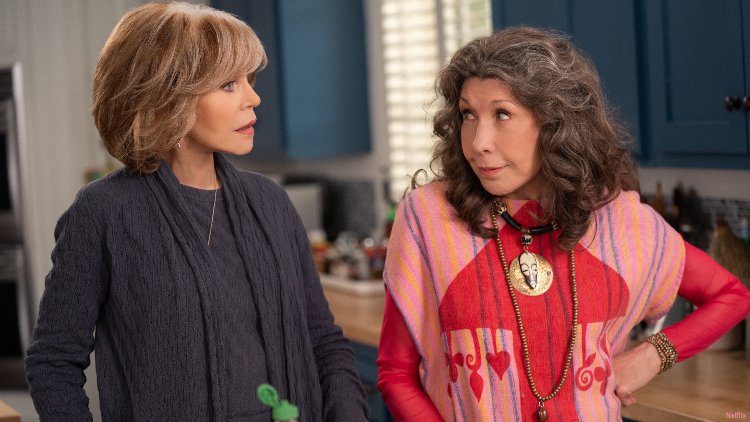 The brioux.tv August calendar page has been updated to include, among other things, tonight's surprise addition of four new episodes of Grace & Frankie.
Production on the comedy, which is entering its seventh and final season, has been delayed due to safety protocols during the pandemic. No sense putting stars Jane Fonda, 83, and Lily Tomlin, who turns 82 September 1, in jeopardy. A further 12 episodes will bring the total count to 94, making it Netflix's longest-running scripted series ever.
Follow this link to the entire list of shows to watch now through the end of August.