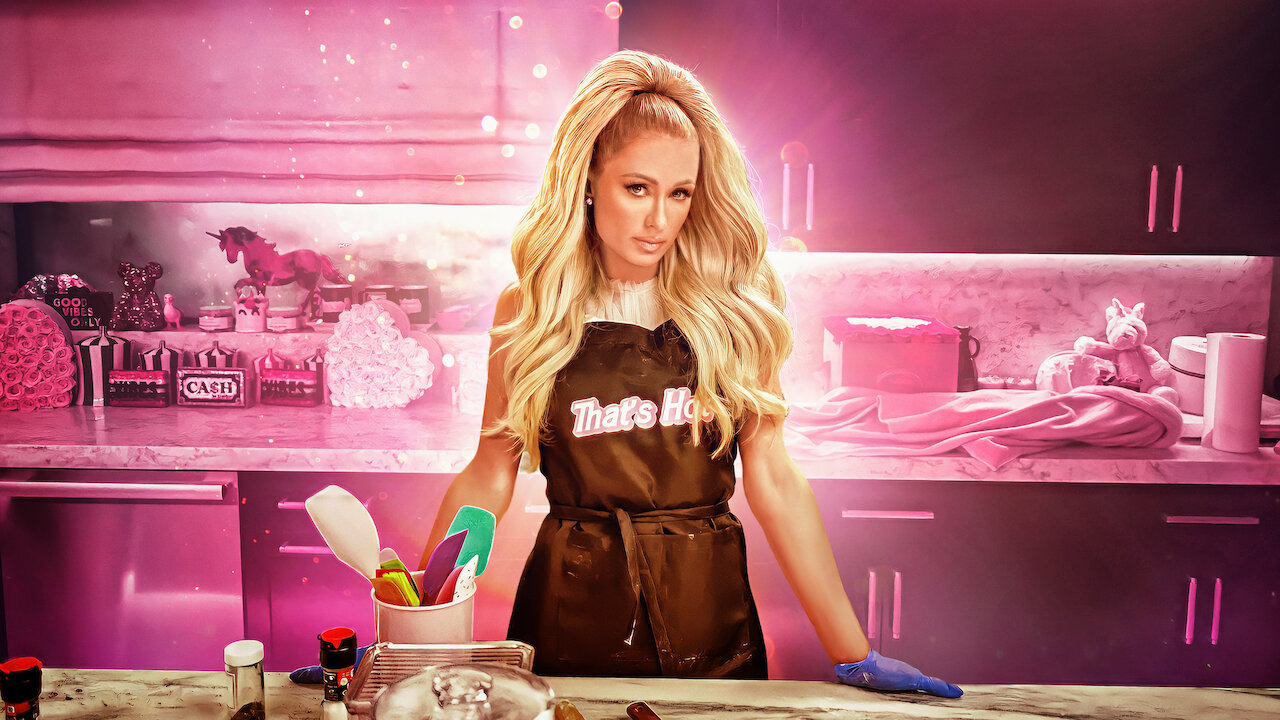 Yes, Paris Hilton is back and she's in the kitchen. Stand back and see what other stirring shows the month brings (check back all month as this page will be updated):
SUN/AUG 1
FreeUp! Emancipation Day 2021 (CBC Gem). This hour-long variety special marks the historic day slavery was abolished throughout the British Empire in 1934. Performers include hip hop legend Michie Miee, Polaris Prize winner Haviah Mighty, and celebrated mono-dramatist d'bi.young anitafrika, with young artist-activists such as Anyika Mark, poet laureates Randell Adjei and Peace Akintade, and Juno-nominated artists Silla + Rise.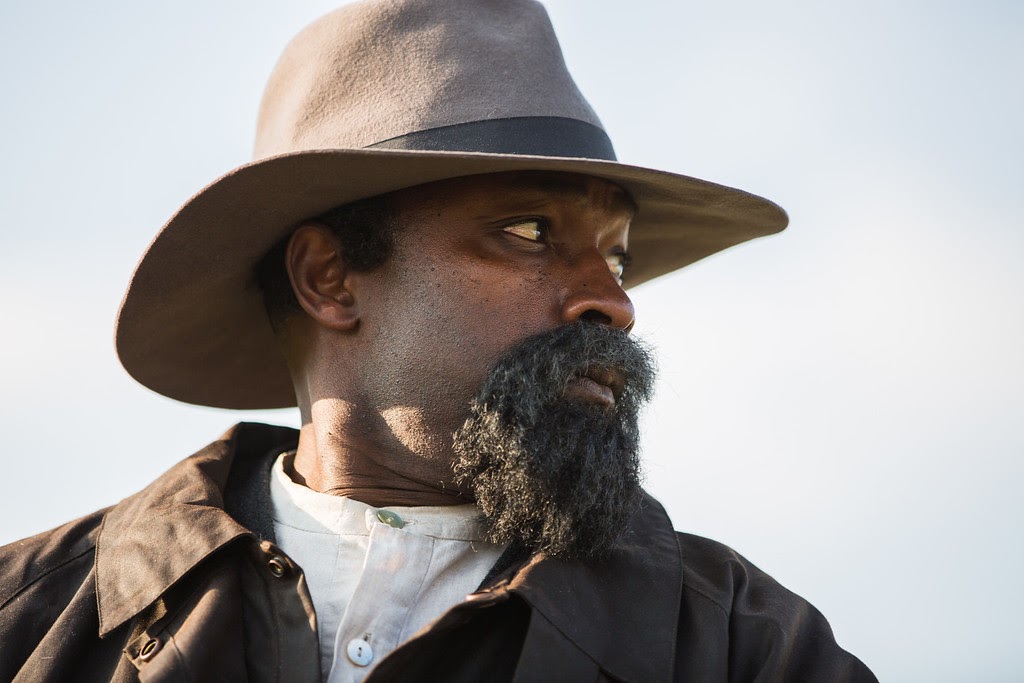 John Ware Reclaimed (CBC Gem). This 90 minute documentary follows filmmaker Cheryl Foggo on her search for John Ware (played by Fred Whitfield, above), a black cowboy who settled in Alberta before the turn of the 20th century.
MON/AUG 2
Small Town News: KPVM Pahrump (HBO; Crave). A six-part docuseries about one of America's last independently-owned radio stations, operating in the desert near Las Vegas. The first two episodes air back-to-back, followed by four weekly episodes.
TUES/AUG. 3
Obama: In Pursuit of a More Perfect Union (HBO; Crave). This three-part documentary brings us back to a time when America had hope; but also, underneath it all, still plenty of hate.
WED/AUG. 4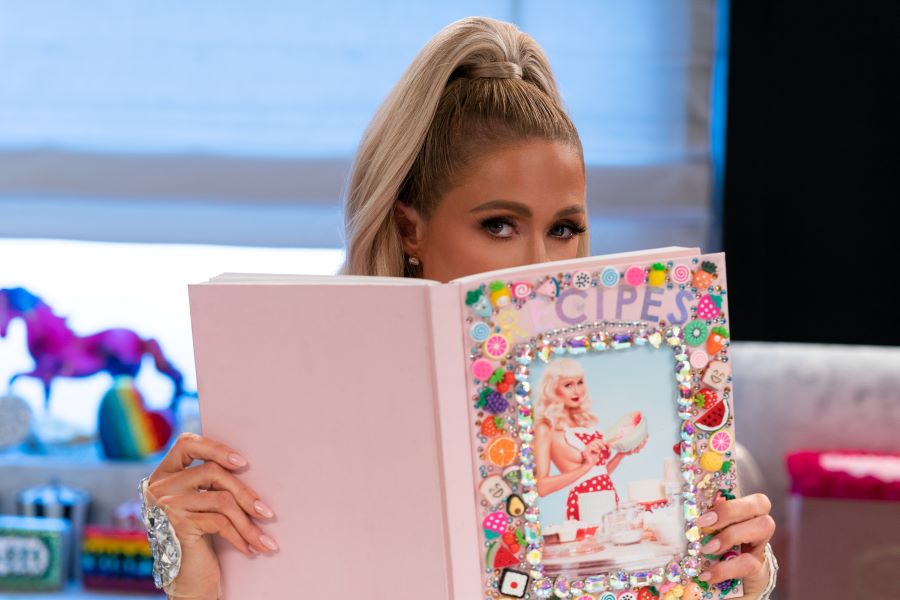 Cooking with Paris (Netflix). Can Paris Hilton cook? Did she go "star crazy" in isolation? As she says to her stove, "That's hot." Check her out in this celebrity chef reality series spun off from her web series featuring Hilton and guests such as Kim Kardashian West, Demi Lovato and Nikki Glaser.
THURS/AUG 5
Departure (Peacock). The US-based streaming service Peacock picks up the Canadian conspiracy drama which aired last season on Global. Archie Panjabi stars, with Christopher Plummer giving one of his final performances. The second season features Donal Logue and Jason O'Mara.
Hart to Heart (Peacock). Comedian Kevin Hart hosts this new, weekly interview series. Three episodes will start streaming on the initial launch day. Guests, who will be invited over to the 42-year-old comedians wine cellar, will be announced closer to each episode's premiere.
FRI/AUG. 6
Val (Amazon Prime Video). A look at the complicated life of Val Kilmer from the actor's own point of view. The former "Batman" star has been documenting his own life for years and home movie footage, as well as scenes from movies such as "Tombstone," "The Doors," "Top Gun" and "Batman Forever" are part of this self-examination. Well received earlier this year at Cannes.
Mr. Corman (AppleTV+). This new series, written, directed, produced and starring Joesph Gordon-Levitt, follows a fifth grade school teacher in lives and works in California's San Fernando Valley. His ex-fiance has moved out and his high school chum has moved in. The basic theme: can a 30-something labouring under student loans find happiness before becoming a senior citizen? Arturo Castro, Debra Winger and Bobby Hall ("Logic") also star.
Vivo (Netflix). An animated musical feature about a kinkajou who travels from Cuba to Miami. Lin-Manuel Miranda and Gloria Estefan head the voice cast.
SUN/AUG. 8
2020 Summer Olympics Closing Ceremony (NBC; CBC).
Family Game Fight! (NBC). This post-Olympics premiere features husband and wife Dax Shepard and Kristen Bell competing against regular folks in a series of parlour games inspired by Ellen DeGeneress' Family Game Night.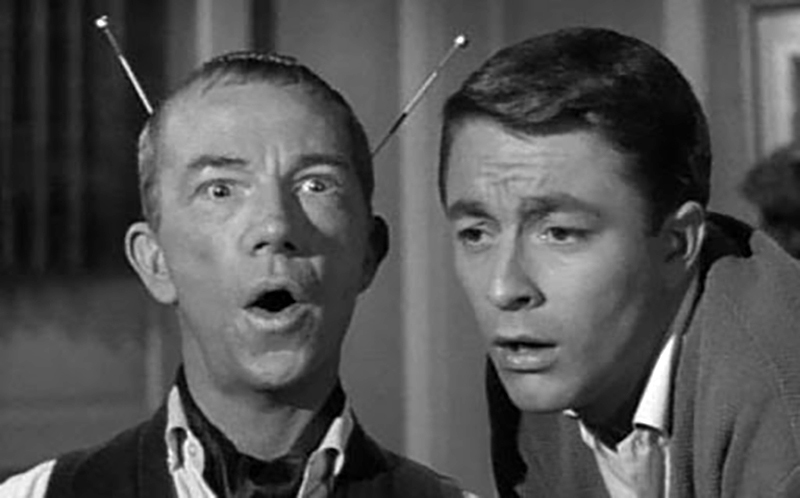 UFO (Showtime). Executive producer J.J. Abrams is behind this four episode documentary about unexplained UFO sightings. Jet pilots and other observers are interviewed and footage is shown of stuff zipping around in the skies.
MON/AUG. 9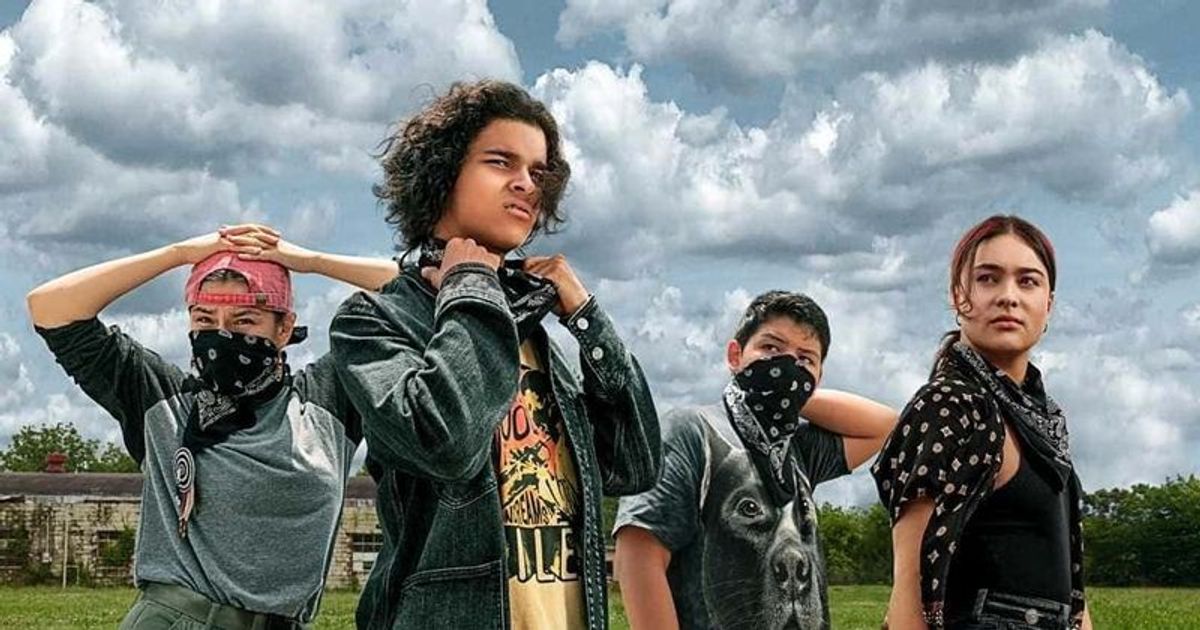 Reservation Dogs (Hulu). Featuring an all-Indigenous cast as well as writers and director, this comedy is produced and takes place on a reservation in Oklahoma. The story: four teenaged friends try to get enough cash to move to California. Canadians D'Pharaoh Woon-A-Tai, who plays Bear, and Devery Jacobs as Elora Danan, are among the young leads. Premieres Sept. 1 in Canada as part of Star on Disney+. Read more about this series here.
"The 27-Hour Day" (Hallmark Channel; W Network). Shot entirely in Agassiz and Langley, B.C., the film stars Hallmark favourites Autumn Reeser and Andrew Walker in a typically romantic tale about an entrepreneur who takes a much-needed break from her wellness empire for some doctor ordered rest and relaxation. Can she find true love and learn to exhale all at the same time? Directed by Calgary native David Winning, marking his 19th feature for Hallmark. Read more about the film here.
TUES/AUG 10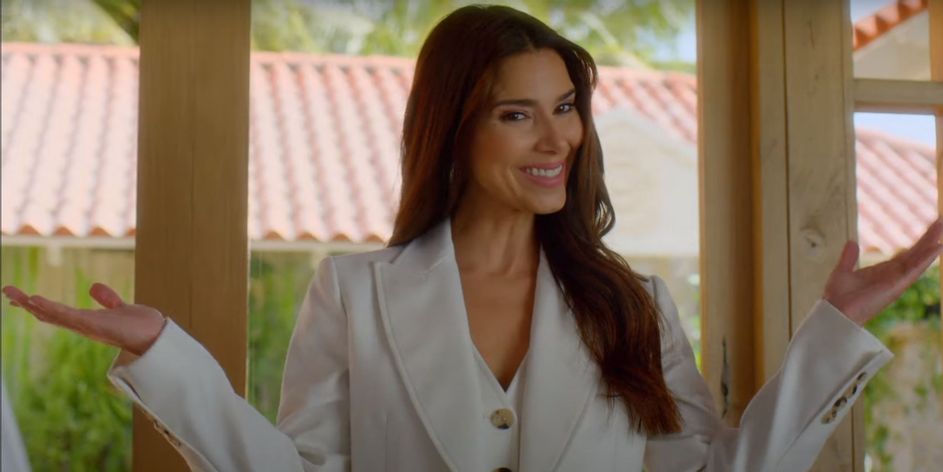 Fantasy Island (Fox; Global). Zee plans, zee planes! Zay are bringing this update of the Aaron Spelling anthology-drama from the late '70s/early '80s. Roselyn Sanchez takes over from Ricardo Montalban as Ms Roarke, a neice of the original wish-granter.
DC's Stargirl (The CW). This superhero series moves from the streaming DC Universe to The CW for season two.
Untold (Netflix). This documentary series from the makers of Wild, Wild Country looks at some of the crazier stories in sports and drills down to a whole new crazier level. Included is a look at the 2004 Indsiana Pacers-Detroit Pistons brawl known as "Malace at the Palace" and a story about a minor league hockey team controlled by the teenage son of a mob boss.
WED/AUG 11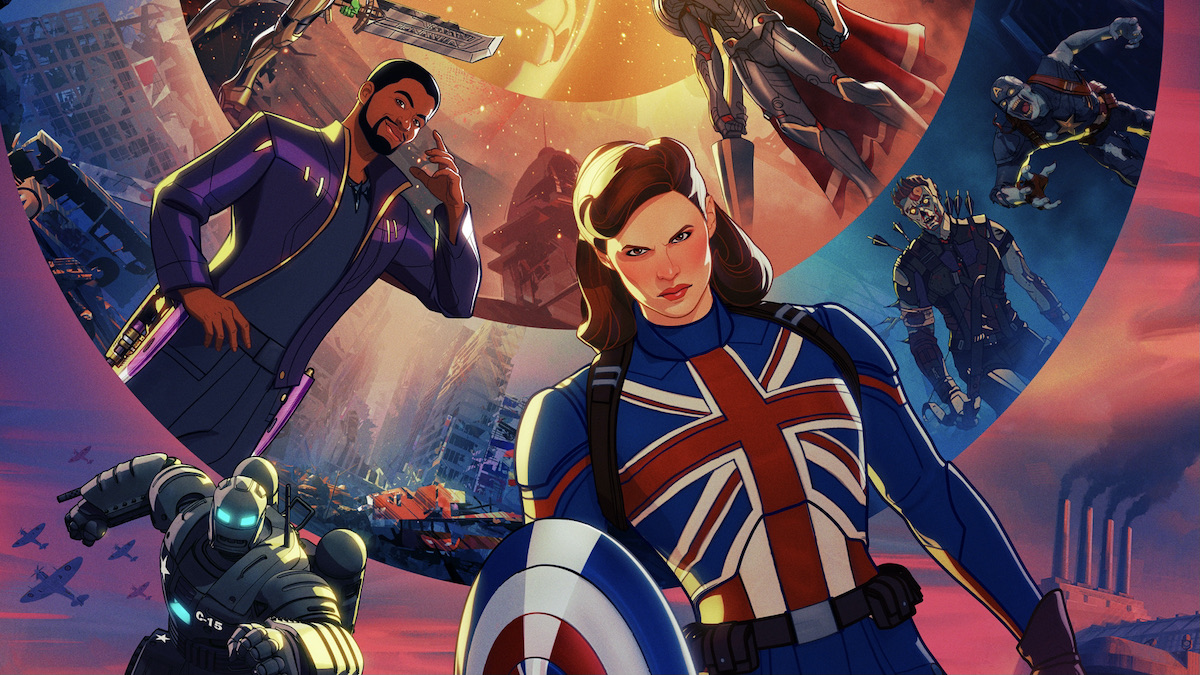 What If…? (Disney+). An animated Marvel series that re-imagines the classic comic book tales and throws therm all into a time/space blender, scrambling characters and situations in a whole new way. For example, what if Steve Rogers donned the Iron Man suit? A different alternative reality will be explored over the ten episodes. Narrated by Jeffrey Wright as The Watcher and featuring the voices of Michael B. Jordan, the late Chadwick Boseman, Chris Hemsworth, Tom Hiddleston, Natalie Portman, Jeff Goldblum, Paul Rudd, Jeremy Renner, Sebastian Stan, Toby Jones, Hayley Atwell, Chris Evans, Michael Douglas, Samuel L. Jackson, Mark Ruffalo, Taika Waititi, and many more.
FRI/AUG 13
Beckett (Netflix). An American tourist (John David Washington) gets caught up in a political conspiracy in Greece. Vicky Krieps, Boyd Holbrook, and Alicia Vikander also star in this feature from Italian director Ferdinando Cito Filomarino.
Brand New Cherry Flavor (Netflix). This eight-episode adaptation of Todd Grimson's horror novel stars Rosa Salazar as an aspiring film director in the '90s who finds her project out of control. Catherine Keener, Manny Jacinto, Eric Lange, and Mark Acheson also star.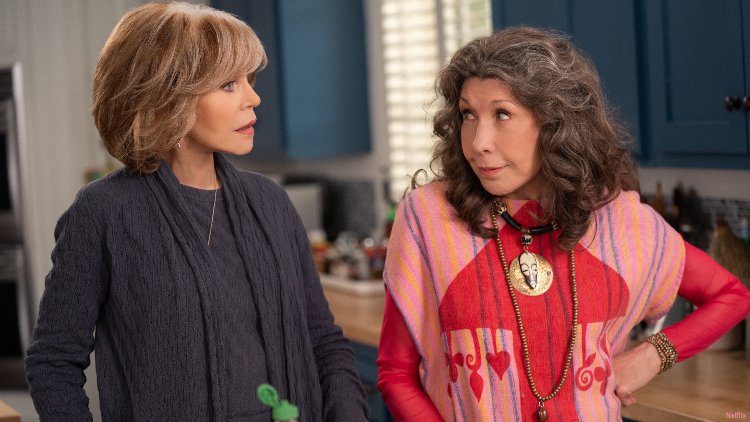 Grace & Frankie (Netflix). The pandemic has pushed the final season of this series way back. Netlfix has snuck the first four episodes of season seven into this month with Jane Fonda and Lily Tomlin returning with 12 more episodes in 2020.
SUN/AUG 15
Heels (Starz). Stephen Amell and Alexander Ludwig star as two brothers who are also minor-league wrestlers. Mary McCormack and Alison Luff also star in this eight-episode series from director Michael Waldron.
MON/AUG 16
Bachelor in Paradise (ABC, Citytv).
WED/AUG 18
Nine Perfect Strangers (Hulu; Star on Disney+). A mysterious health-and-wellness resort owner named Marsha (Nicole Kidman) promised to heal and transform nine stressed out city-dwellers (including Melissa McCarthy, Michael Shannon, Bobby Cannavale, Regina Hall and Luke Evans). Things get pretty creepy fast. The eight-episode series is based on the bestseller from Liana Moriarty and adapted and produced by frequent Kidman collaborator David E. Kelley.
In the Same Breath (HBO; Crave). This documentary, a hit at Sundance, looks at efforts to manage the novel coronavirus at the outset of the pandemic in China and the United States.
The FBI: Declassified (CBS). If it was so declassified, why isn't there more information on this?
House Calls with Dr. Phil (CBS). The pseudo-shrink/celebrity gas bag goes door-to-door looking for even more money.
THURS/AUG 19
Coroner (The CW). The third season of the CBC drama starring Serinda Swan and Roger Cross premieres in America.
Eyes on the Prize (HBO Max). Based on the award-winning PBS series begun in 1987, this new special continues to document the civil rights movement.
FRI/AUG 20
Annette (Amazon Prime Video). Adam Driver stars as a stand-up comedian who falls for a famous opera singer (played by Marion Cotillard). Together they have a rather mysterious child named Annette in this bizarre rock opera. The film earned a five-minute standing ovation at Cannes. Music by Ron and Russel Mael of The Sparks.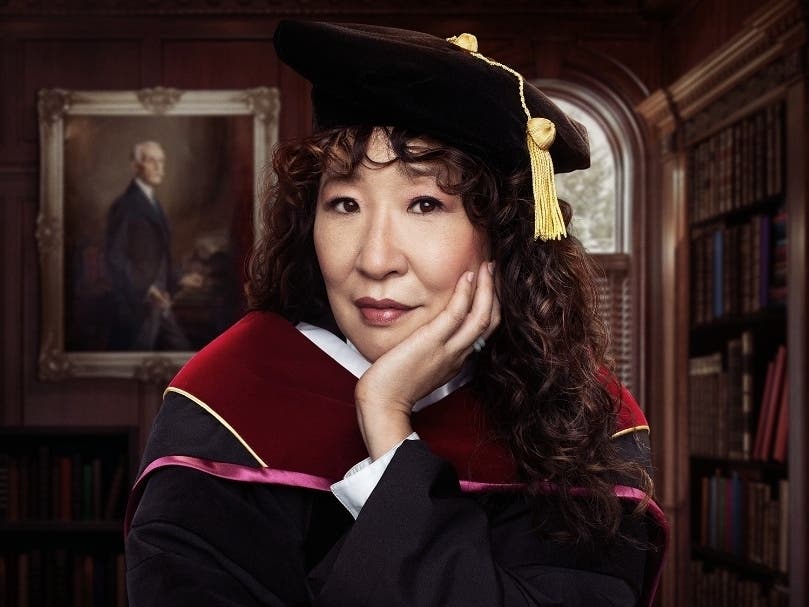 The Chair (Netflix). This comedy/drama stars Sandra Oh as the newly-installed head of a university english department. Also starring on the six-episode series are Jay Duplass, Holland Taylor, Bob Balaban, David Morse, Nana Mensah, and Everly Carganilla. Actress Amanda Peet co-created the series.
SAT/AUG 21
Stand Up 2 Cancer (CBS; Global). The seventh annual fundraising special will feature a mix of celebrities, including Reese Witherspoon, Jim Toth, Anthony Anderson, Ken Jeong, Sofia Vergara, Common and Brittany Howard.
SUN/AUG 22
NYC Epicenters 9/11–>2021 ½ (HBO; Crave). This four-part series offers first-person accounts from over 200 people on everytrhing from the 9/11 terrorist attacks through the COVID pandemic and the Black Lives Matter protests. From director Spike Lee.
Gossip (Showtime; Crave). Remember when Maury Povich used to purr, "Our Cindy Adams"? Well them remember Povich? Nevermind. This four-episode docuseries is about the explosive rise of tabloid journalism and the obsession with celebrities, a business milked for decades by well-laquered New York Post columnist Cindy Adams. It you like dishing into the biggest scoops and scandals of the last half-century, check out Gossip.
The Walking Dead (AMC). Remember this? Perhaps it was too much to share time with during the height of the COVID pandemic. AMC starts the final season with these first eight episodes, with parts 2 and 3 expected in 2022.
MON/AUG 23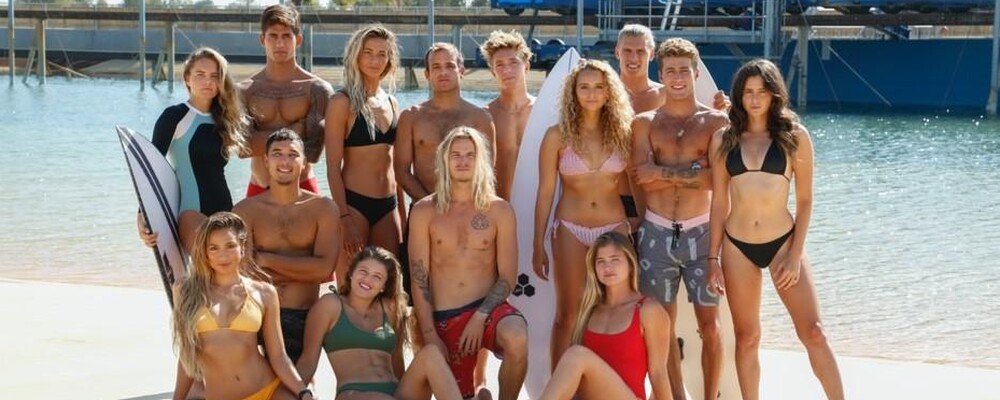 The Ultimate Surfer (ABC). Thanks in part to the Olympics, surf's up again. This reality series offers a wave of top contenders. Two-night premiere continues Tuesday. Former NFL quarterback Jesse Palmer hosts.
Born for Business (Crave). Full disclosure: my daughter Katie works for Shopify, the Canadian company that I should have bought stock in four years ago. Shopify Studios is behind this 10 episode docuseries chronicling the lives of four entrepreneurs with disabilities who run their own, thriving businesses. One is Collette Divitto of Collettey's Cookies, a baker and smart cookie with Down syndrome who employs other people with disabilities. She's easy to cheer for, as are all the business owners who are profiled in this positive and affirming series.
TUES/AUG 24
Supergirl (The CW). Look! Up in the sky! It is the first of the final 13 episodes of this long-running comic book series.
WED/AUG 25
American Horror Story: Double Feature (FX). Can it already be the 10th season of this series already? As the title suggests, the season is being split into two stories. "Red Tide," and "Death Valley." Neal McDonough and Macaulay Culkin star, with Ryan Murphy regulars Sarah Paulson, Frances Conroy and others adding to the creepy chills. Also streaming the next day on Hulu.
Archer (FXX). Fans will want to catch the final episodes to feature Jessica Walters, who died this past spring shortly after recording her episode 12 sessions.
Bob Ross: Happy Accidents, Betrayal & Greed (Netflix). A documentary about that fuzzy-haired PBS painter guy, who died in 1995, shows that there has not been much happiness between his heirs and his business partners. Co-produced by Melissa McCarthy and Ben Falcone.
Clickbait (Netflix). A dad mysteriously disappears and leter turns up in great danger in an internet video. Adian Grenier, Zoe Kazan and Betty Gabriel star in this eight-episode thriller.
THURS/AUG 26
Lily Topples the World (discovery+). Like watching dominoes fall? This documentary, by Jeremy Workman, follows young Lily Hervesh as she competes in the world of domino dominance. Names best doc feature at the most-recent SXSW film festival.
The Other Two (HBO Max). Season Two about a pair of singling siblings outshone by their younger brother moves from Comedy Central to HBO Max. Drew Tarver, Helene Yorke, Molly Shannon, Ken Marino, and Wanda Sykes star with guest turns from Bowen Yang, Zosia Mamet, Ian Ziering, Debi Mazar, and Jordana Brewster.
FRI/AUG 27
Vacation Friends (Hulu). Two couples get along fine on vacation but not so much back to regular life. John Cena, Yvonne Orji, Lil Rel Howery, and Meredith Hagner star.
SUN/AUG 29
Wicked in Concert: A Musical Celebration of the Iconic Broadway Score (PBS). Featuring reimagined, never-before-heard musical arrangements created just for this broadcast. Among the celebrity artists performing songs from the 2003 hit Broadway musical are original stars Kristin Chenoweth, Idina Menzel, as well as Mario Cantone, Gavin Creel, Cynthia Erivo, Rita Moreno, Jennifer Nettles, Amber Riley and Gabrielle Ruiz.
9/11: One Day in America (Nat Geo). Airing over four consecutive nights, this seven-hour, six-part series looks back at 9/11 through first-person accounts from first responders and survivors.
TUES/AUG 31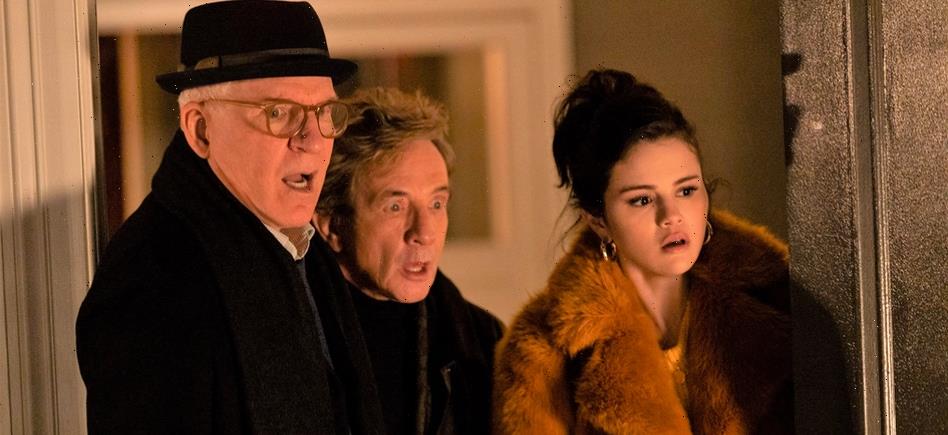 Only Murders In The Building (Hulu; Star on Disney+). Three strangers (Steve Martin, Martin Short and Selena Gomez) who live in a Dakota-like luxury Manhattan apartment building share an obsession with true crime podcasts. When a suspicious death occurs in their building, they mount their own podcast as they set about to try to unravel the mystery. Their own secrets, however, soon add to the complications. Eight episodes.