Better Call Saul star Bob Odenkirk gave many of us a scare Wednesday with reports that he had collapsed on the Albuquerque, New Mexico set of his series. News reports quickly confirmed that the Illinois native, 58, had suffered a heart attack, The good news that eventually emerged was that he was in stable condition.
I immediately thought back to my last encounter with the actor. It was in January, 2020, at the Langham Hotel and Resort in Pasadena, Calif., where the most recent, pre-COVID Television Critics Association press tour took place. Odenkirk and the rest of the cast and producers of Better Call Saul were at the hotel to promote the series.
After what was the best session of that press tour, the cast and producers spilled out into the large lobby area and stayed, answering questions from reporters. This is the whole reason to attend a TCA press tour but access like this gets rarer each year as the tour splinters off into international and electronic media rooms and studio, network and personal publicists hustle talent hither and yon.
Not these Saul cats, however. There's a nice bond that sometimes builds between working press and long-running TV shows, especially when there is a perception that early news reports went a long way towards helping viewers discover and stay with a worthy series. When TV beat writers love a show, there is usually some love back.
This was true of both Better Call Saul and the series creator/executive producer Vince Gilligan did that preceeded it, Breaking Bad. Both shows featured exceptional lead actors in Bryan Cranston and Odenkirk, guys who shone in comedy and drama and also in character.
That January, in that scrum session, my focus was in grabbing ten minutes with the Canadian in the Better Call Saul cast, Michael Mando (Nacho Varga). I quickly located the Quebec City native, and he cheerfully answered questions and shared great intel on Season 5.
Nearby stood Odenkirk, engaged with another reporter. I waited my turn and then asked for his take on Mando and what the younger actor brought to the series.
"Michael is a completely unique human being. He is a Canadian, but he grew up around the world. He brings a commitment I've rarely seen in any actor. He is the most sensitive bad guy I've ever seen. It's quite a character to have brought to life."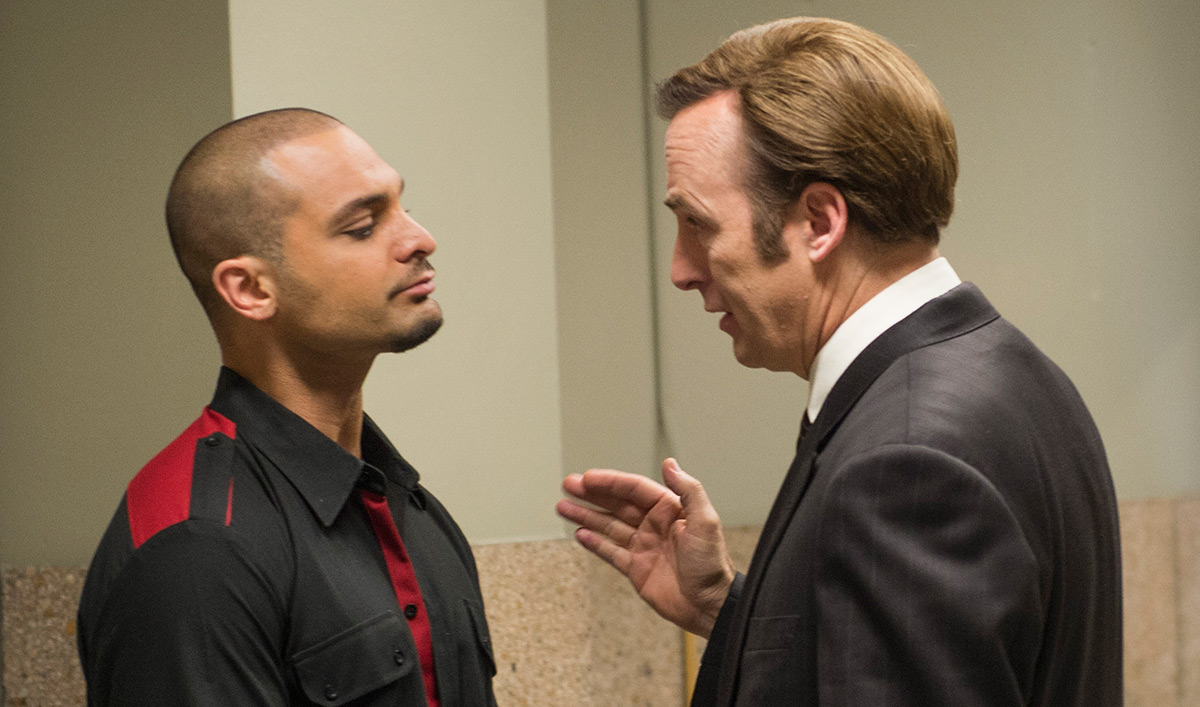 Odenkirk then brought me over to executive producer and showrunner Peter Gould. Gould credited the show's casting directors with discovering Mando, who plays a tough character involved with the Salamanca drug cartel.
"It's very easy to read for a character like that and just play the hard crust," says Gould. Mando blew the producers away by showing not just toughness but also vulnerability. "There's so much soul," says Gould.
Point is, Odenkirk, No. 1 on the Better Call sheet, made sure the light shone directly not on him but on a castmate. While I've encountered him over the years on press tours going all the way back to The Ben Stiller Show, Odenkirk wasn't doing this because we have some sort of special connection; far from it. He just did it because that's who he is.
And if the four-time nominee had to get a heart attack to finally win a Best Actor Emmy award, well, dammit, he deserves one. The outpouring of affection and well wishes on social media from colleagues and friends, including Cranston, Aaron Paul and former Saul star Michael McKean, confirms a tremendous fondness for the actor.
Mando was among those who quickly tweeted support: "Last night our dear Bob was rushed to the hospital after he collapsed on stage. Send all your positive energy and love to him and his family — let's hope to have him back as soon as possible."
Already considered one of the best prequels ever made, the sixth and final season of Better Call Saul was expected to return to AMC early in 2022. Odenkirk was reportedly more than halfway through the final season of 13 episodes when he collapsed on the set.