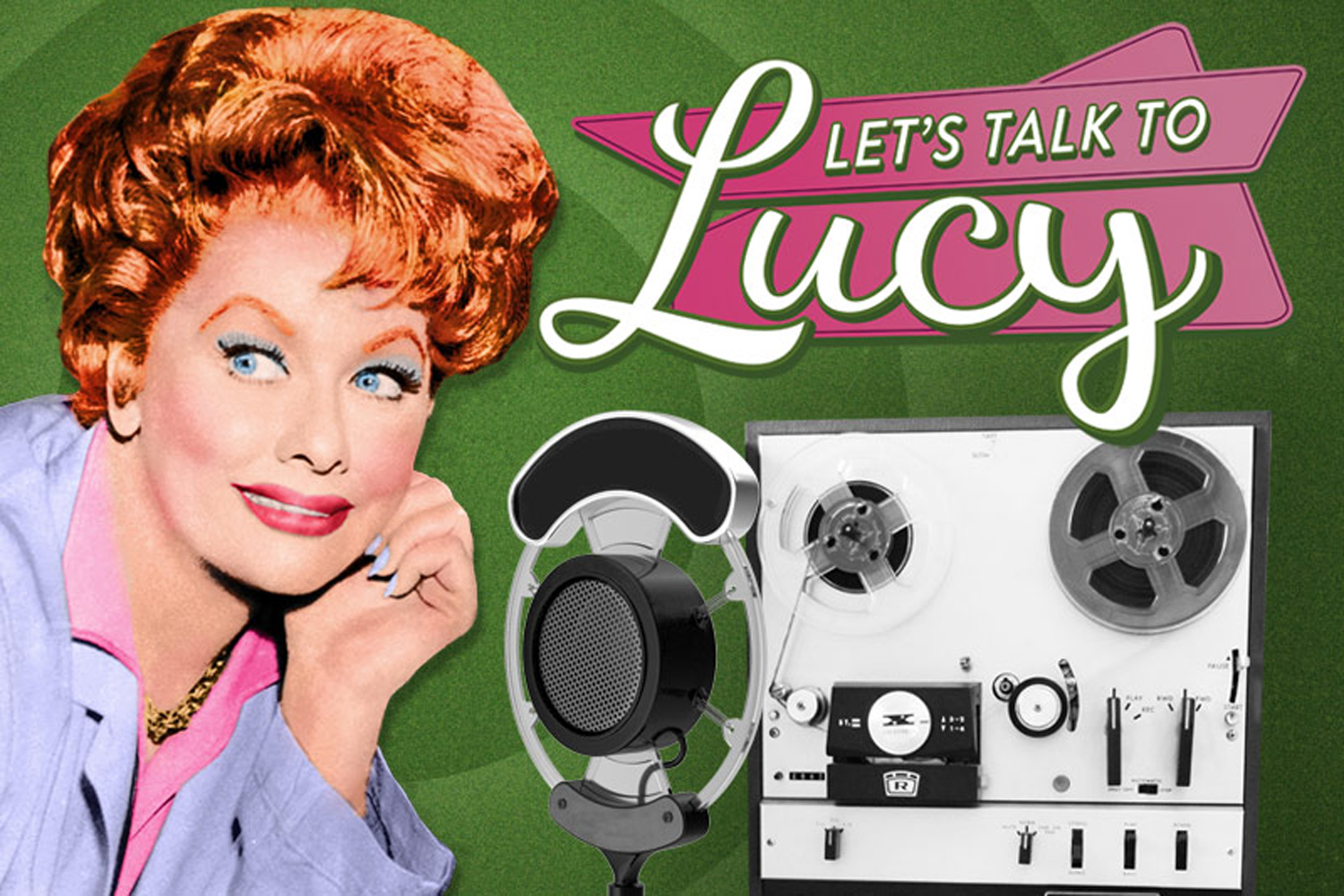 Thirty-two years after her death in 1989 at 77, Lucille Ball continues to surprise.
Sirius XM recently launched a re-edited package of radio show conversations Ball had back in 1964-65. Re-imagined as a modern podcast, these ten-minute radio show episodes have been kept is a vault for years and number in the hundreds. Stitched together, they make for interesting podcast listening as I discovered over the weekend in a quick car trip to the cottage.
Normally on a long drive I'm listening to a podcast featuring another zany redhead — Conan O'Brien (whose guest this week is Michael Keaton). Or my favourite podcast diversion, Smartless, featuring relentless ball-busters Jason Bateman, Sean Hayes andf Will Arnett.
Let's Talk with Lucy, available on Sirius XM Channel 104 until August 25, is like taking a leap back in time. It can be sampled now on Google podcast, where you'll find a couple of 30 minute episodes. One features Dean Martin and as well as his wife at the time, Jeanne Martin. Another finds Lucy in coversation with Danny Kaye, Carrol Channing and others.
The conversations come at an interesting time for Ball. At 53, she's a few years past her initial TV triumph, I Love Lucy, as well as her stormy marriage to ex-co-star and business partner Desi Arnaz, She's in the middle of her second series, The Lucy Show, and a few years removed from a Broadway experience thatr didn't turn out the way she hoped, briefly headlining "Wildcat."
Ball is candid on that subject, suggesting she simply wasn't up to the rigors of singing and dancing her way through a big Broadway musical.
Heard briefly on the episodes is her then-husband, Gary Morton, a nightclub comedian and, to hear Lucy tell it, nine-handicap golf nut.
Ball sounds animated and quite jazzed about testing herself on these radio broadcasts. As she tells listeners, she has spent years playing a character, "and now I just want to be me, Lucille Ball." She's a pretty good interviewer, asking Jeannie Martin about how she feeds the couple's seven children but also about all the floozies hitting on her hubby. Martin talks about a couple of movies he's got coming up, including "Robin and the Seven Hoods" with Frank Sinatra and another one with Kim Novak.
Martin tells Ball that the actor's life is a pretty good one, saying you'll never catch him complaining about having to kiss Novak take after take.
The episodes are surprisingly intimate. Ball, at one point, gives out her street address in Beverly Hills, right next door to Jack Benny. We hear her invite Channing over for a visit once that actress's run in "Hello Dolly" comes to Los Angeles. The two friends talk about their eleven-year-old boys like any two moms.
Ball encourages listeners to drop her a line and while there was no email back then the snail mail address is astonishingly simple: "Let's Talk with Lucy, Desilu, Hollywood." She promises to write back to as many fans as possible.
Ball always maintained she was never funny without her writers. These old radio broadcasts suggest otherwise. When a Vegas "Copa Girl" tells her she's looking for a "stable" man, Lucy immediately shoots back, "A stable man — one who works with horses?"
You'll have to subscribe to Sirius XM and Sirius XM Canada to hear beyond the free Google podcast samples. Other guests include Mary Tyler Moore, Frank Sinatra, Bing Crosby, Bob Hope and Barbara Streisand.