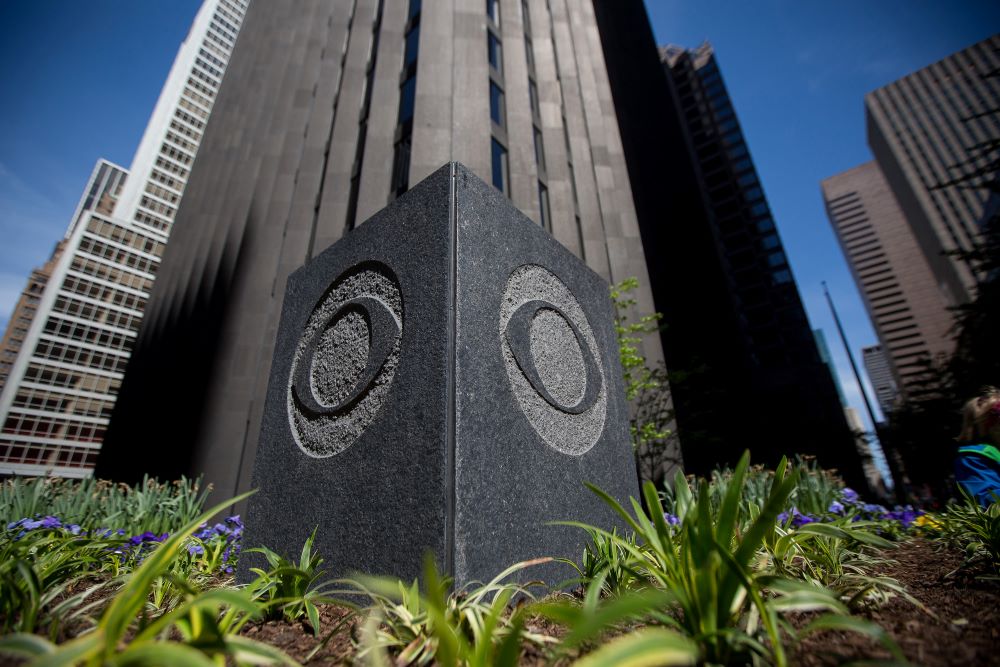 Another sign that the old broadcast network era is finally at an end.
It was announced on Tuesday that Harbor Group International has entered into a definitive agreement with ViacomCBS for the purchase of 51 West 52nd St. in Midtown Manhattan. The cost: US$760 million.
The 38-story office tower was known as the CBS Building and sometimes by its nickname "Black Rock," a reference to its Canadian black granite façade and also a play on NBC's nearby Midtown landmark in Rockefeller Plaza, 30 Rock.
CBS's office tower was part of what was known as "Broadcast Row." Walking south along Sixth Avenue (aka "Avenue of the Americas") takes you past CBS at 52nd Street, NBC at 50th Street, and Fox News at 48th Street. ABC used to be at 54th, but moved to 66th and Columbus Circle in 1989.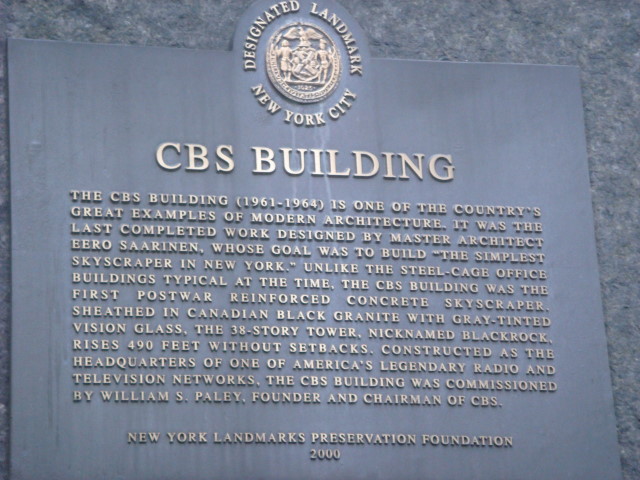 As a punk-ass photo editor for TV Guide Canada back in the '80s, I remember going to New York to gather slides and transparencies from the American networks. At CBS, an older, white-haired gentleman ran the photo division out of what was a surprisingly dull office.
The 817-000-square-foot building opened in 1964 and was built especially for CBS. Famed Finish-born Architect Eero Saarinen also designed Lincoln Center Theater in Manhattan, the Gateway Arch in St. Louis, and that astounding TWA terminal building that sat empty for decades at JFK. He was also responsible for designing the super cool Tulip chair and a cottage in Muskoka, Ont.
The media company plans to lease back its space for now on a short-term basis.
If US$760 million sounds prohibited, keep in mind that ViacomCBS recently spent $900 million on a long term deal to lock up South Park creators Matt Stone and Trey Parker. The duo plan to branch out with a horror franchise, a South Park video game and a real-life weed business.
In 2018, CBS Corp sold its Los Angeles broadcast center "Television City" to a real estate investment company for US$750 million. The buyer, Hackman Capital Partners, retained the rights to the Television City name. CBS shows such as The Price is Right, The Young and the Restless and The Late Late Show with james Corden are still based in studios within the LA landmark.