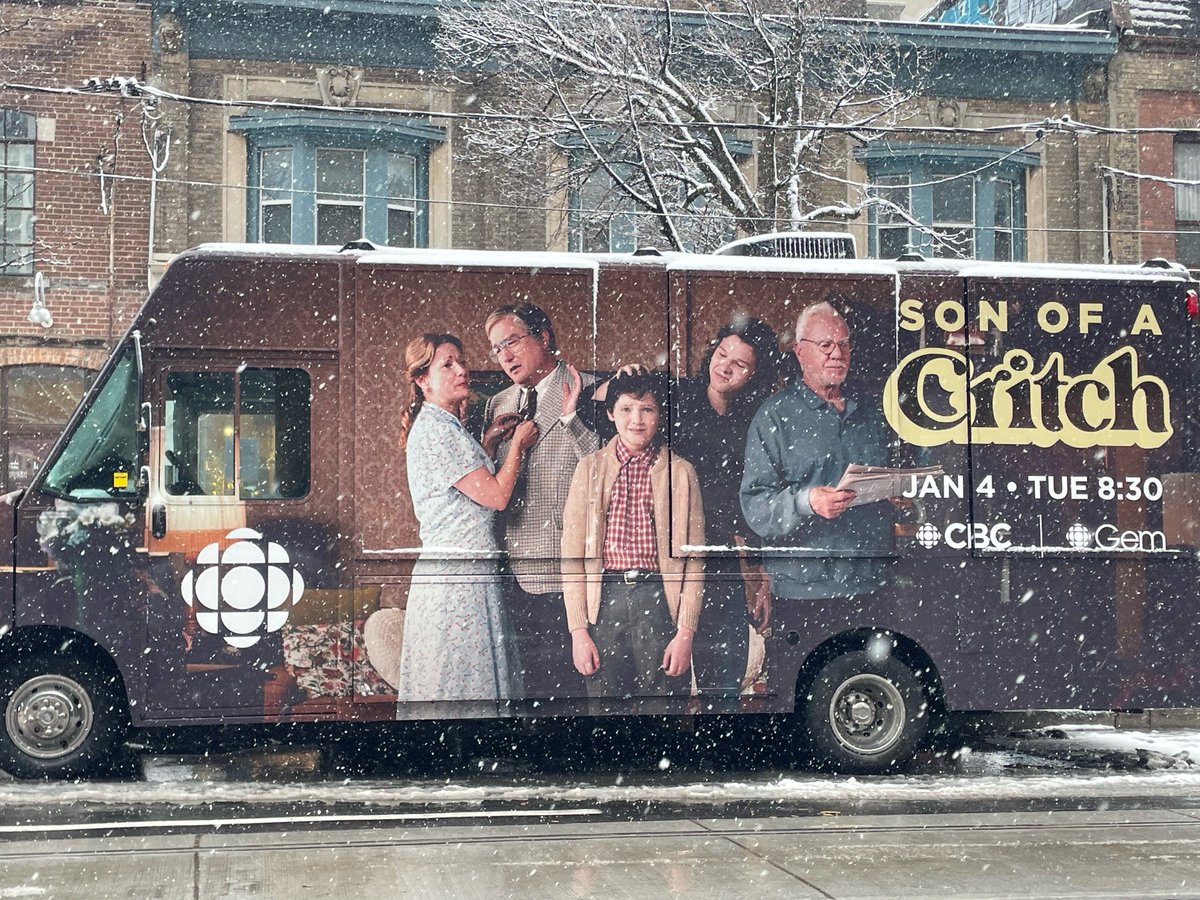 CBC, which could use a little good news, got some Tuesday night.
That's when their new sitcom Son of a Critch rocketed off to a robust start. The Newfoundland lensed series based on star/co-creator Mark Critch's memoir drew 740,000 viewers, an opening number that is sure to grow as six more days of data is added and shared to advertisers.
In terms of overnight numbers, I'm not sure if that has been topped by any scripted CBC series so far this 2021-22 season.
In an era of dwindling broadcast network returns, that a big opening night number for a Canadian original. Factor in subsequent streaming data and PVR viewing and the series's total number could edge up towards a million.
Son of a Critch certainly received robust promotion from the public broadcaster. Hockey fans in recent days saw and heard plenty of ballyhoo between puck drops.
The network and producers took it a step further with billboards plus a "Son of a Critch" swag van parked around the Distillery District and other Toronto locales over the holidays (pictured above). Promotion works!