Fans of the original "French Chef," Julia Child, take note: Julia, an eight-part comedy series about the pioneering TV chef, premieres Thursday on HBO Max and in Canada on Crave.
Sarah Lancashire (Happy Valley) stars as the public broadcasting legend, with David Hyde Pierce as Child's husband, Paul. Hyde's fellow Frasier alumni Bebe Neuwirth (Madam Secretary) is also featured. Rounding out the cast are Brittany Bradford, Fran Kranz of Homecoming, and Fiona Glascott.
It's hard to believe, given all the cooking shows on TV today — including Salina & Chef, Masterchef and The Chef Show with Jon Favreau — that Child (who was basically trying to sell cookbooks) found the idea of a program aimed at home cooks a tough sell.
That was back in 1962. Her series, broke through and soon there were many imitators, including a couple of popular ones shot in Canada in the '60s and '70s. They included Graham Kerr's The Galloping Gourmet (shot in Ottawa from 1968 to 1973) and Bruno Gerussi's Celebrity Cooks (1975-87 on CBC and, later years, Global)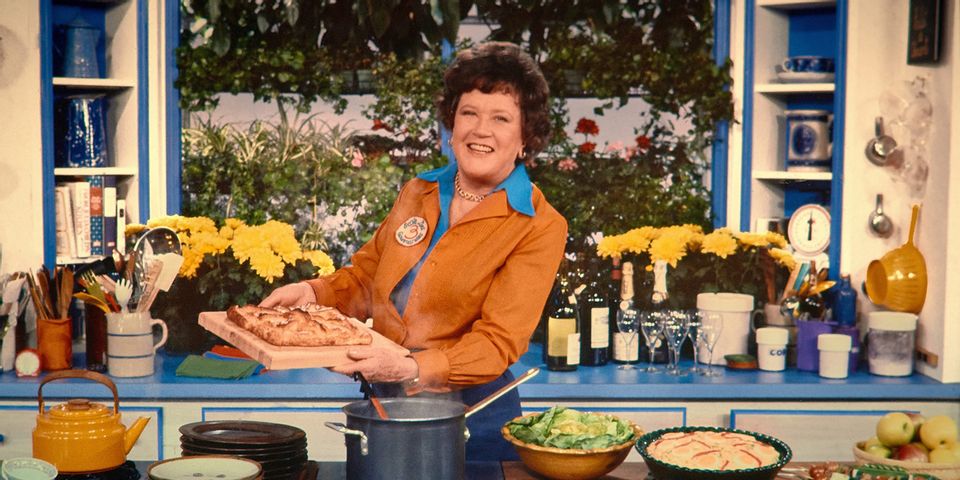 Child has been parodied by two great Canadian comedy stars, Dan Aykroyd on Saturday Night Live and John Candy on SCTV. In 2009, she was played by Meryl Streep in "Julia & Julia." Why this latest look as the TV chef? Pierce had a quick answer when participating in a zoom call with reporters in February: "I think she's one of a kind." Neuwirth added several adjectives, including "goofy, brilliant… and profound."
Lancashire, always impressive going back to her years on Coronation Street, said she watched many hours of Child's cooking shows to prepare for the role. She also worked briefly with a vocal coach to try and approximate Child's "vocal eccentricity," eventually settled into her own place of comfort. "I'm not as mimic; I can't impersonate.
Of Child's on-screen exuberance, she says, "she makes you feel better about the world – she's a tonic."
Executive producer Chris Keyser agreed with TCA journalist Mike Hughes that the series was also a salute to the early days of television. Child's "The French Chef" began in 1963, predating PBS, and was produced out of the WGBH studios in Boston. Neuwirth suggests viewers will get a kick out of exactly, "how low-tech this show was."
Julia will premiere with three episodes starting Thursday, March 31 on HBO Max and on Crave, followed by additional episodes weekly after that. Bon appetit!