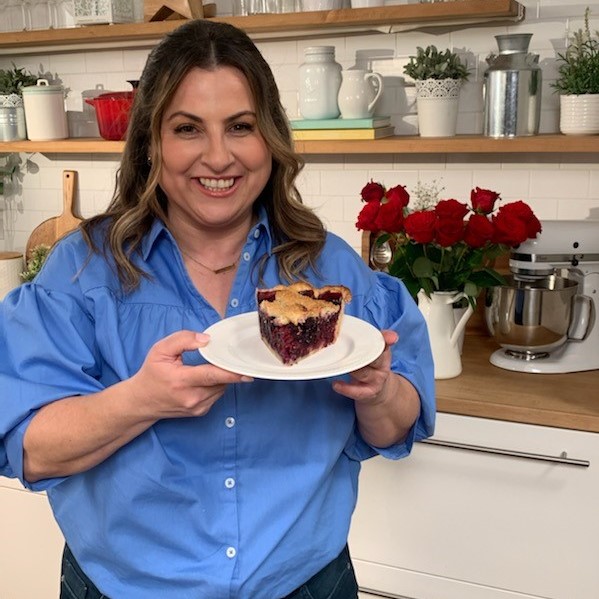 The folks at AMI-tv know how to get my attention — send food in a box. A big white one arrived last week with ingredients to make a pasta dish, which even I should be able to figure out.
It's all in aid of drawing attention to the Season 2 premiere of Dish with Mary, a smart new cooking show featuring Toronto-based home cook and food blogger Mary Mammoliti. If you didn't catch the first season you may have seen her on The Marilyn Denis Show or Breakfast Television or heard her Kitchen Confession podcast. Her new season premieres tonight and airs Tuesdays at 8:30 p.m. ET on AMI-tv; it can also be streamed on demand on AMI.ca and the AMI-tv app for Apple and Android.
Want a taste of what to expect right away? Check out this YouTube video of Mammoliti in action when she did a little destination dining early this year in Ottawa.
What sets Mary apart from other cooks on TV? Well, she's natural, friendly and very enthusiastic when it comes to tasting and discovering good food. She's also partially blind, but that doesn't seem to limit her abilities in the kitchen. The promotional card that came in the recipe box included a message in Braille that directs people to the show's AMI web page.
Each episode features Mary in the kitchen visiting one chef and working on one particular dish. Past shows have featured griller Ted Reeder, Edmonton chef Lindsay Porter and other chefs across Canada.
The series features Integrated Described Video (IDV) making it accessible to individuals who are blind or, like Mammoliti, partially sighted.
I'll have more with Mammoliti in an upcoming podcast. Meanwhile, you can catch her season premiere tonight while I'm doing the dishes. Her guest: East Coast Kitchen blogger Andy Hay. The recipe? Whitefish tacos.