With new TV shows launching every week, 52 weeks a year, the idea of a robust fall launch seems more of a holdover from the TV Guide era. The broadcast networks, however, still like to kick off a new season every September with new and returning shows. Beyond that, there are some big titles, such as the one immediately below, coming in the days and weeks from streaming services. We'll list many of them here, although these calendar pages are never complete and will be updated throughout the month. UPDATED Sept. 27
THURS/SEPT. 1
The Lord of the Rings: The Rings of Power (Prime Video). This new epic series — rumored as the most expensive series ever — begins with a two episode launch. Shooting in New Zealand, director Peter Jackson spins a new story off of the J.R.R. Tolkien books. This one tells how the rings of power were forged by Sauron. A second season has already been ordered. Has to be better than Jackson's theatrical version of this, which my son and I walked out of many years ago.
Returning: 1 Queen, 5 Queers (Crave). Season 2.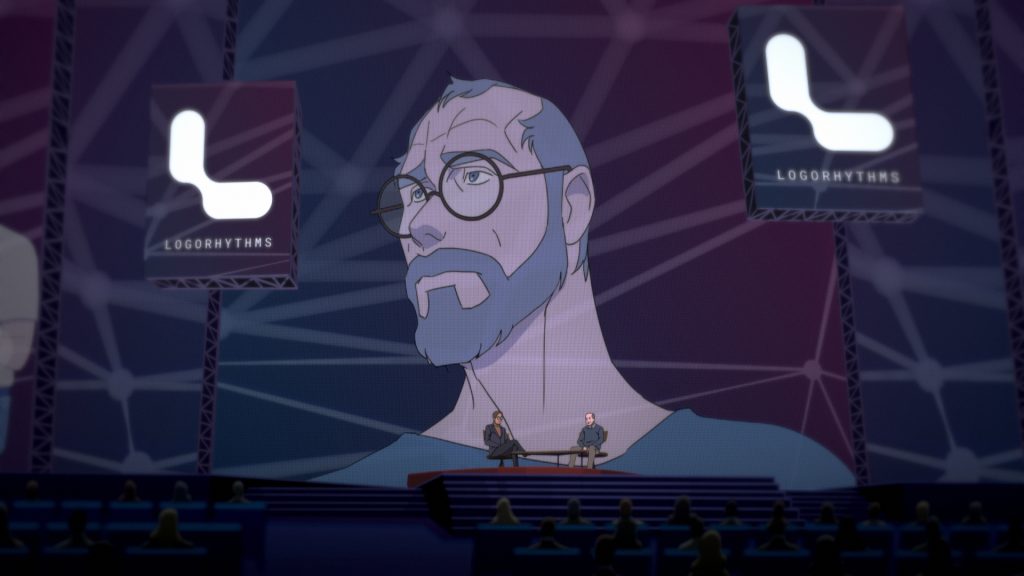 Pantheon (AMC+). You can catch William Hurt's final performance in this animated sci-fi drama adapted from the works of Ken Liu. It's all about uploading human consciousness to a cloud, sort of like where all our files go now. Daniel Dae Kim, Katie Chang, Paul Dano, Taylor Schilling, Rosemarie DeWitt, Aaron Eckhart, Scoot McNairy, Corey Stoll, Maude Apatow and Ron Livingston also star. Eight episode, with a second season already ordered. Will also eventually air on regular, unleaded AMC.
FRI/SEPT. 2
Devil in Ohio (Netflix).. Do you miss Emily Deschanel from Bones? She costars with Madeleine Arthur in this eight-episode series, adapted from the book by Daria Polatin.
"Elvis" (Crave). The Baz Luhrman movie about The King has already left the building and headed to home screens.
SUN/SEPT. 4
McEnroe (Showtime; Crave). "It's out! It's out I tell you!" This documentary about the tennis ace and terrific Never Have I Ever narrator is out on VOD as well as the Showtime streaming app. It's out by a mile!
TUES/SEPT. 6
Who Really Killed Michael Jackson (Fox). Hee hee! The singer is dragged from the grave once again. Hint: it wasn't Tito.
WED/SEPT. 7
Tell Me Lies (Hulu). This ten episode series looks at the life of a couple whose relationship lasts ten years. Judging from the title it doesn't end well.
THURS/SEPT. 8
Pinocchio (Disney+). The studio's latest attempt to turn an animated masterpiece into a live action disappointment does boast a big name cast: Tom Hanks as Geppetto, Cynthia Erivo as the Blue Fairy, Joseph Gordon-Levitt as Jiminy Cricket, Keegan-Michael Key as "Honest" John, Luke Evans as The Coachman, and Lorraine Bracco as a new character. The guy playing the title character seemed a little wooden to me. Directed by Robert Zemeckis. A new stop-motion version of the classic fairytale is also coming later this year from Guillermo del Toro. It's all part of Disney+ Day (continue reading below).
Cars on the Road (Disney+). An animated spinoff from Pixar's "Cars" series sees voice actors Owen Wilson and Larry the Cable Guy back behind the wheel.
Dancing with the Stars: The Pros' Most Memorable Dances (Disney+). This "Best Of" special was made in hopes viewers will cha-cha over to streaming to continue watching this series.
Last Light (Peacock). Remember Matthew Fox from Lost? He's found a new series, with his character thrown into an international thriller sparked by a world-wide oil shortage. Also stars Downton Abbey's Joanne Froggatt.
Returning: The Good Fight (Paramount+). Andre Braugher and John Slattery join the cast for the final season.
FRI/SEPT. 9
Gutsy (AppleTV+). Hillary Rodham Clinton and daughter Chelsea Clinton team up in search of other gutsy women. In this eight-part series, they encounter Gloria Steinem (good), Jane Goodall (better), Goldie Hawn (sure), Megan Thee Stallion (hmm), Amy Schumer (whaa) and Kim Kardashian (really?).
SUN/SEPT. 11
American Gigolo (Showtime; Crave). Prayers have been answered as the much-forgotten 1980 movie starring Richard Gere has finally been stretched out into an eight-episode series. Jon Bernthal stars with Gretchen Mol, Rosie O'Donnell, Leland Orser, Lizzie Brocheré, and Gabriel LaBelle in support.
Monarch (Fox; premieres Wed., Sept. 14 on Global). Susan Sarandon stars as the matriarch of a big country and western singing family in a primetime soap that is part Dynasty and part The Judds. British actress Anna Friel, Trace Adkins, Beth Ditto, Joshua Sasse, and Inigo Pascual also star. There is plenty of music, with real C&W artists such as Shania Twain and Tanya Tucker lending voice.
The Serpent Queen (Starz; Crave). Samantha Morton stars as Catherine de Medici in yet another eight-episode series. This one is set in the 16th century, so, big, frilly wigs and costumes, check. Charles Dance, Liv Hill, Sennia Nanua, Colm Meaney, Rupert Everett, and Ludivine Sagnier also star.
Canadian Country Music Awards (Global). This 40th anniversary of the CCMA's will be hosted by seven-time 2022 nominee Tenille Townes and multi-platinum recording artist Blanco Brown. Live from Calgary.
MON/SEPT 12
The 74th Annual Emmy Awards (NBC; Peacock; CTV). Keenan Thompson hosts.
Day of Our Lives (Peacock). The long-running soap moves to a streaming service.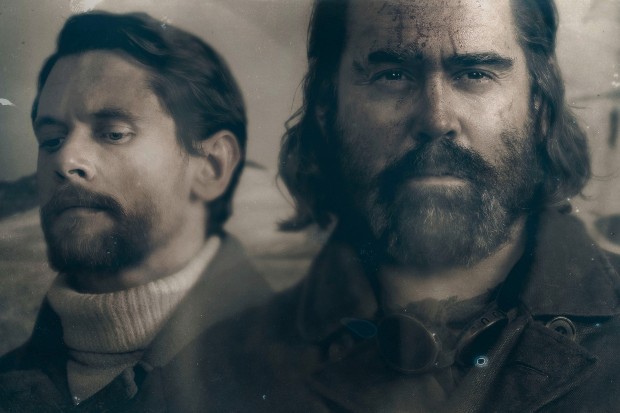 The North Water (CBC). Arctic sea epic stars Jack O'Connell as Patrick Sumner, who in 1859 joins a risky journey as a ship's surgeon aboard a whaling ship. Among the cranky crew is harpooner Drax, played by Colin Farrell. Six salty episodes.
Returning: Family Feud Canada (CBC), Murdoch Mysteries (CBC). 16th season.
TUES/Sept. 13
Comedy Night with Rick Mercer (CBC). One of the network's most dominant performers returns to host a series of hour-long, Just for Laughs comedy concerts recorded across Canada. Sophie Buddle, D.J. Demers, Sean Cullen, Dakota Ray Hebert, Trent McLellan, Derek Edwards and Dave Merheje and among the featured comedians.
Returning: This Hour Has 22 Minutes (CBC) 30th season; Strays (CBC) 2nd season.
WED/SEPT 14
Summit '72 (CBC). The greatest sports series I ever witnessed on television is remembered 50 years later in this four-part documentary series. Featuring never-before-seen 16mm archival footage restored in stunning 4k, and exclusive interviews with key players. They include Phil Esposito, Ken Dryden, Serge Savard, and Paul Henderson along with Soviet stars Vladislav Tretiak, Boris Mikhailov, and others.
Returning: The Handmaid's Tale (Hulu; Crave). Season 5 premieres
THURS/SEPT. 15
Returning: Atlanta (FX). Back-to-back episodes launch the fourth and final season; Dragon's Den (CBC).
FRI/SEPT. 16
Returning: The Grand Tour (Prime Video). Season five. Jeremy Clarkson, Richard Hammond and James May head for the icy wastes of the Scandinavian Arctic Circle.
SUN/SEPT. 18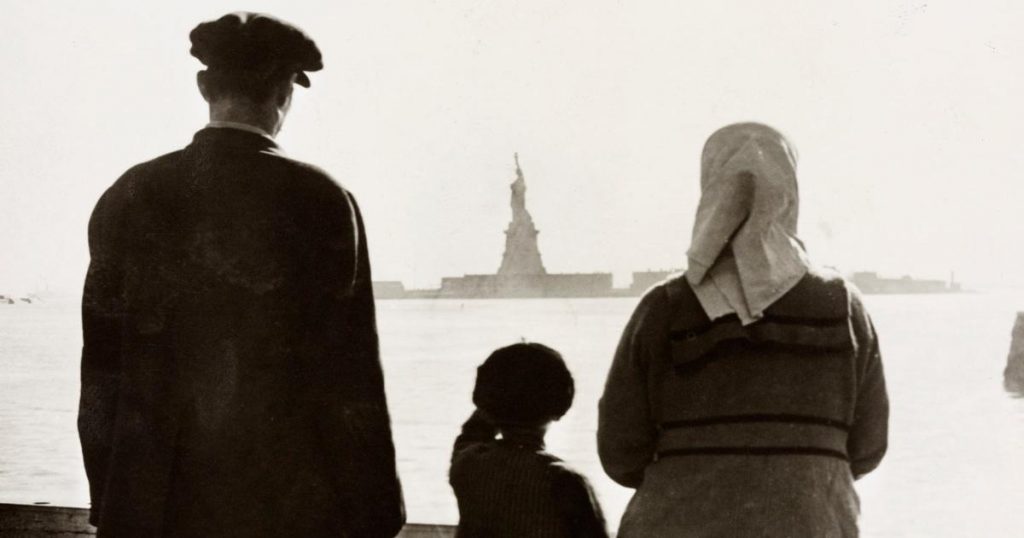 The US and the Holocaust (PBS). The latest documentary from Ken Burns, Lynn Novick and Sarah Botstein is a three-night, six-hour look at America's response to the holocaust — before, during and after World War II. Peter Coyote narrates. Featuring the voices of Liam Neeson, Paul Giamatti, Meryl Streep, Werner Herzog, Hope Davis, Bradley Whitford, Matthew Rhys, and Helena Zengel.
Returning: 60 Minutes (CBS, Citytv); SEAL Team (Paramount+).
MON/SEPT. 19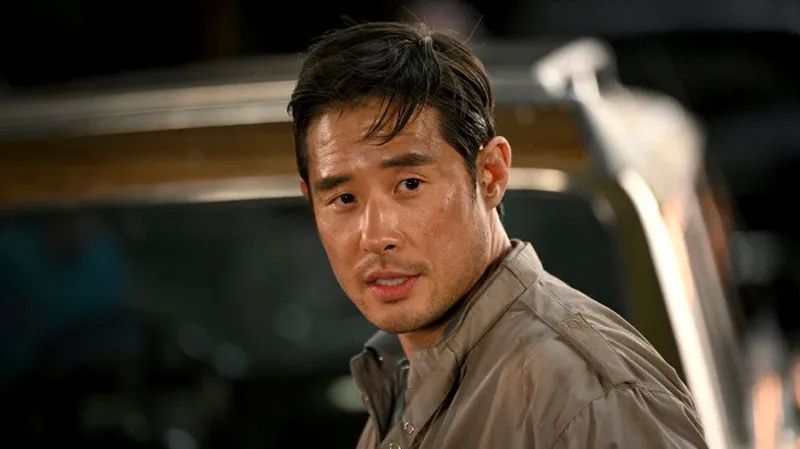 Quantum Leap (NBC; Citytv). A reboot of the 1989-93 sci-fi series which starred Scott Bakula. This time, Raymond Lee (above) plays the time traveler, with Caitlin Bassett and Ernie Hudson in support.
Returning: Children Ruin Everything (CTV). Season two premieres; 9-1-1 (Fox, Global); Bob Hearts Abishola (CBS, CTV); The Cleaning Lady (Fox, CTV); Dancing with the Stars (Disney+). NCIS, NCIS: Hawai'i (CBS; Global); The Neighbourhood (CBS); The Voice (NBC, CTV).
TUES/SEPT 20
Returning: FBI (Global)
WED/SEPT. 21
Returning: The most-watched broadcast series in Canada last season, Survivor (CBS, Global); The Conners (ABC, TV); Abbott Elementary (NBC, Global); The Masked Singer (Fox, CTV); The Goldbergs (ABC; CTV2); Lego Masters (ABC, CTV); The Amazing Race (CBS; CTV).
THURS/SEPT. 22
Norman Lear: 100 Years of Music and Laugher (ABC). An all-star salute to the groundbreaking creator and producer of several television classics, including All in the Family, Maude, One Day at a Time, The Jeffersons, Good Times and Sanford & Son. Paying tribute are George Clooney, Laverne Cox, Isabella Gomez, Emily Hampshire, Tom Hanks, Lin-Manuel Miranda, Rita Moreno, Ms. Pat, Jay Pharoah, Rob Reiner, Aida Rodriguez, George Wallace, Jennifer Aniston, Jimmy Kimmel, Amy Poehler and Octavia Spencer. Available Friday on Hulu.
FRI/SEPT. 23
Returning: Transplant (CTV) Season three premieres; Shark Tank (CTV).
TUES/SEPT. 27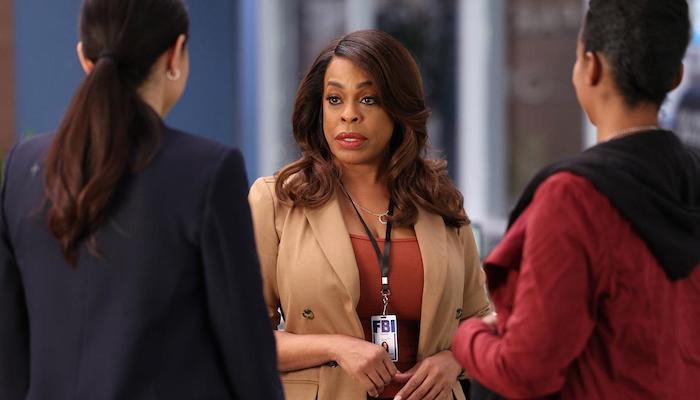 The Rookie: Feds (ABC, CTV). Niecy Nash stars as the oldest rookie in this spinoff of the Nathan Fillion series.
Returning: LaBrea (ABC, CTV); Bachelor in Paradise (ABC, Citytv).
WED/SEPT. 28
Blonde (Netflix). Another film based on Marilyn Monroe, this one based on the fictionalized Joyce Carol Oates novel. Ana de Armas ("Knives Out") stars, with Bobby Cannavale, Julianne Nicholson and Adrien Brody in support. Rated NC-17, a first for Netflix.
Hostages (HBO; Crave). The four-part documentary looks back at the 1979 hostage crisis in Iran. Also streaming on HBO Max.
THURS/SEPT. 29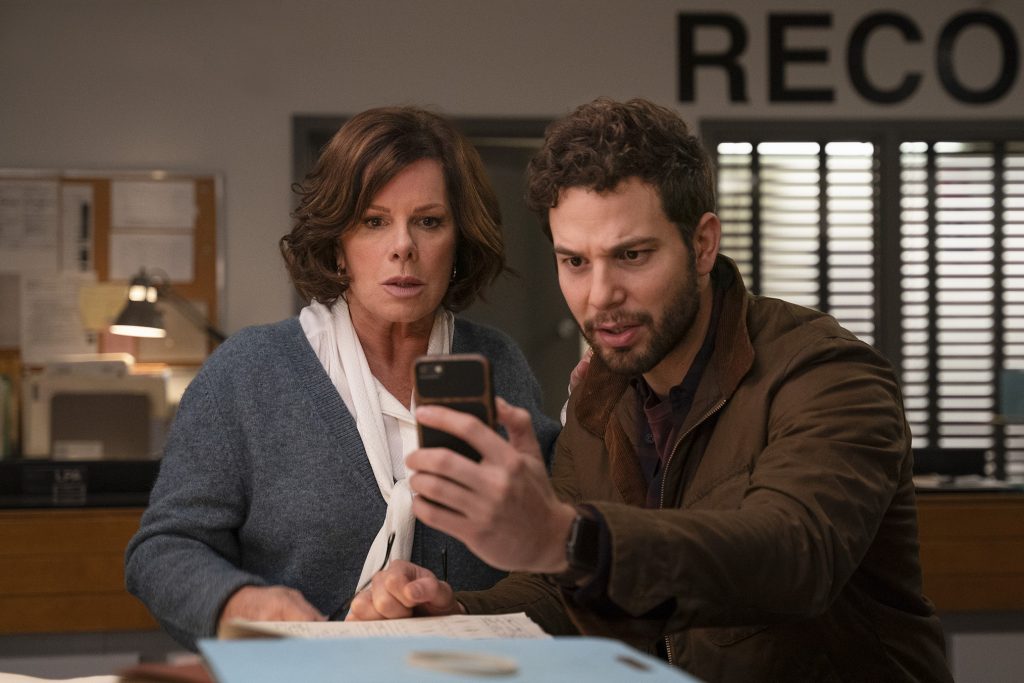 So Help Me Todd (CBS, Global). This is a PI drama starring Skylar Astin as a wayward detective who reports to his mom boss (Marcia Gay-Harden). So help me Tod.
Returning: Call Me Cat (Fox, CTV); CSI: Vegas (CBS, Global); Ghosts (CBS); Hell's Kitchen (Fox); Young Sheldon (CBS, CTV).
FRI/SEPT. 30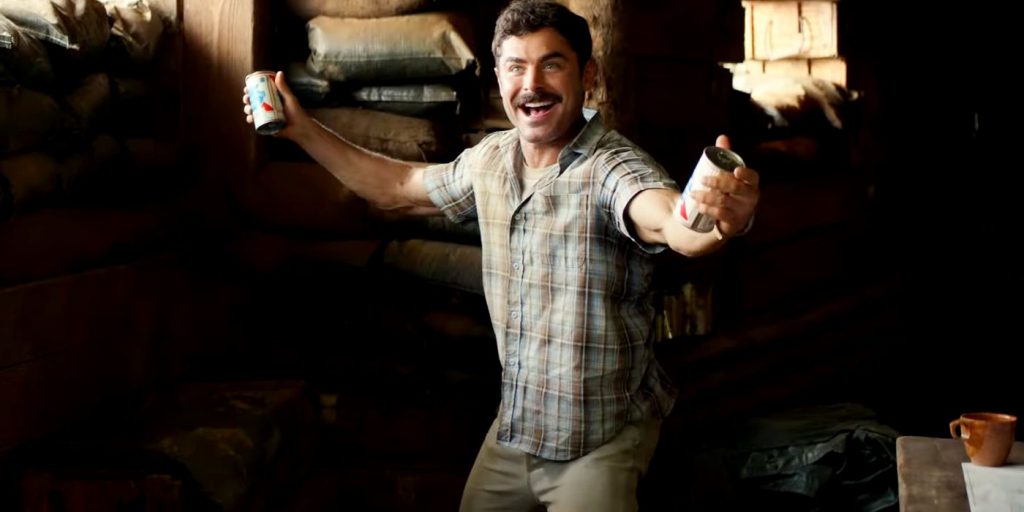 The Greatest Beer Run Ever (AppleTV+). Even I'll drink to this one. It's based on a true story about a New Yorker named John "Chickie" Donohoe (played by Zac Efron), an ex-Marine who, in 1967, proclaims in a bar that he will travel back to Vietnam to bring some friends still fighting over their some much needed supplies: beer. Direct by Peter Farrelly ("Green Book") with a couple of good actors in support, including Bill Murray and Russell Crowe. Just premiered at TIFF.
Hocus Pocus 2 (Disney+). Bette Midler, Kathy Najimy and Sarah Jessica Parker take a second run at the 1993 flop. Why? Can't help you there.
Returning: Ramy (Hulu, Disney+). Season 3. Watch this show!