For the past four seasons, Peter Mitchell has been doing Ryan Murphy-level duty. He's the showrunner for the two primetime scripted Canadian series with by far the largest schedules: Murdoch Mysteries and Hudson & Rex.
Murdoch, CBC's historical whodunnit which returns for a 16th season next Monday, September 12, is currently in production in and around Toronto of 24 season 16 episodes. Hudson & Rex, which shoots in St. John's, is in the the middle of a 20 episode schedule. It returns to Citytv for its fifth season premiere September 25.
"I'm still a sucker for a challenge," was Mitchell's glib reply. More telling was his second attempt: "The inherit desire of a writer is to be wanted."
Still, it is a hell of a lot of work. Mitchell has assistants helping him on both shows; Simon McNab in Toronto on Murdoch and Mary Peterson in St. John's on Rex. In terms of production, he says he's "kind of at the end of the first period" in terms of shooting both, more towards the end of the second in terms of scripts.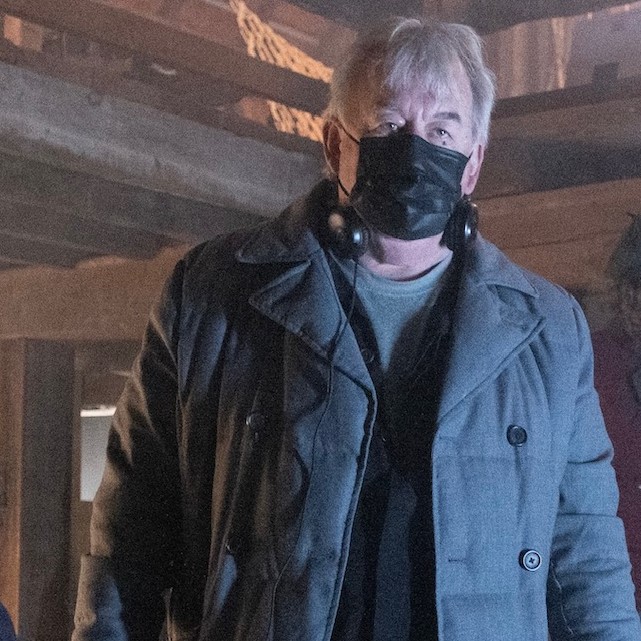 Mitchell has been the guy in charge at Murdoch for over a decade, dating back before the transition from Citytv to CBC. By the end of this season, there will be 262 Murdoch Mysteries episodes. He points out that there are still many among the crew who date back to the show's early days.
Listen in as we talk about storylines to come for both series this season and his admiration for Murdoch lead Yannick Bisson.
"He's a trooper," says Mitchell. "Yannick still shows up to play every day."
The writer-director-executive producer also looks back at some of his early work on shows such as The Campbells, Street Legal, Traders, Cold Squad, The Guard, The Listener and even the Mister T shot-in-Toronto series T and T. To listen to the episode, simply click here or on the big blue and white arrow, above.