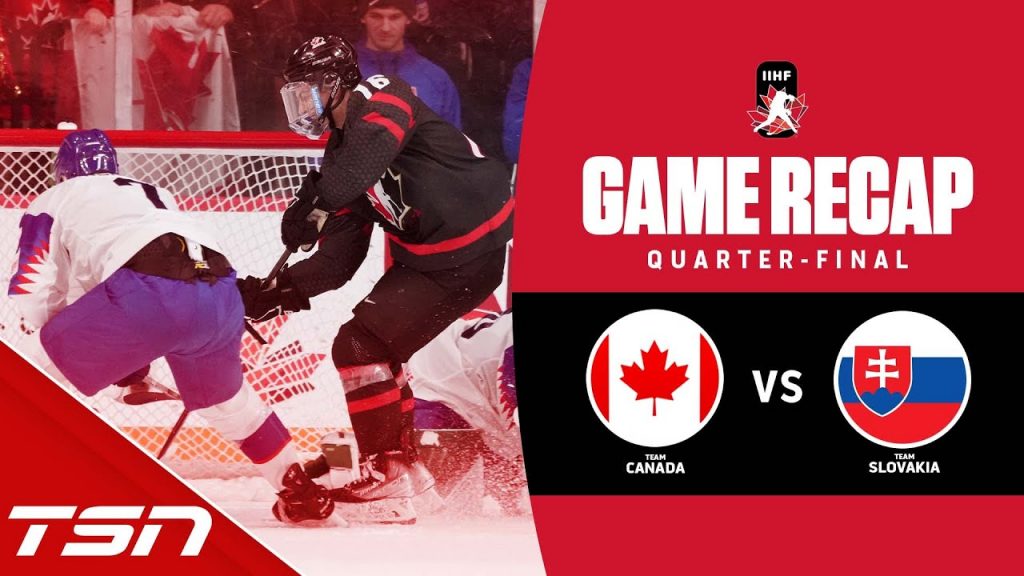 A close game ending in a spectacular winning goal Monday night at the World Junior Hockey Championships drew an estimated, overnight, 2,485,000 viewers.
Connor Bedard's overtime deke lifted Canada over a determined Slovakia club. Canada went on to defeat the USA Wednesday (where ratings were likely even higher) and face Czechia — the team that beat them 5-2 in the opener — in the tournament final Thursday.
The Canada-Slovakia game easily topped everything else in Canadian television Monday in the overnights. CTV's broadcast of Buffalo vs. Cincinnati on Monday Night Football — halted in the first quarter after the serious injury to Damar Hamlin — drew 445,000.
Other overnight sports numbers include other games in the WJC played earlier that same day: Finland vs. Sweden skated before 365,000; Czechia vs. Switzerland drew 418,000; USA/Germany played to 453,000.
Sportsnet National saw 350,000 check in on the NHL Winter Classic between Boston and Pittsburgh held at Fenway Park. Sportsnet 360 drew their usual 228,000 for WWE Raw.
Overnight numbers are rarely reported these days and generally are only an indicator of what will be a final audience total, generally accepted by advertisers as what a show drew over a seven day period. So many viewers "bank" and watch later a popular series could easily double its opening night value in seven days. The second of January is also a day where networks and viewers are shaking off the rust after the holiday season; many channels were still in marathon mode, including CTV LIfe (a Blue Bloods marathon), CTV Comedy (where pretty much every day is a Big Bang Theory marathon) and HGTV (House Hunters International).
Still, there were a few premieres. The launch of the spinoff series America's Got Talent: All-Stars on CTV2 drew an overnight tally of 443,000 for its opener Monday night. A new episode of Fantasy Island drew 468,000 in overnights on Global. CBC's biggest draw in overnights was Murdoch Mysteries, back after a month-long break with a comparatively robust total of 603,000 overnight viewers.
Some shows on specialty, on the other hand, have surprisingly loyal audiences. A decades old episode of Murder, She Wrote on Vision drew an impressive 173,000 overnight viewers. Discovery's Highway Thru Hell drove to 185,000 for an episode the same night.