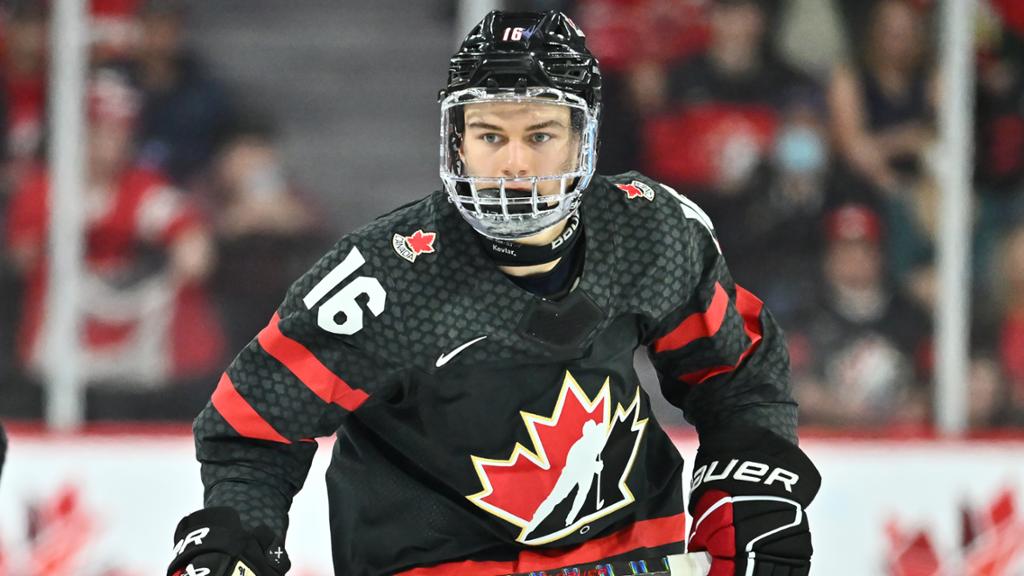 Despite an opening round loss to Chechia and some negative Hockey Canada headlines, the World Junior Hockey Championships is still a big draw on TSN.
A look at the overnight ratings from December 31 shows that an average minute audience of 1,752,000 (ages 2+) watched the WJC Preliminary game between Canada and Sweden on New Year's Eve. That's down from the dizzying heights of some past WJC tourneys, but still enough to win the night in audience. That this tourney follows just months after last summer's re-scheduled 2022 World Juniors event may have taken some of the edge of these games, but the sensational play of rising young hockey phenom Connor Bedard has to be turning heads back to the ice.
As usual, when Canada is not playing, interest lags. Earlier on the last day of the year, The USA/Finland game drew 520,000 while Czechia/Germany played to 445,000 on TSN.
Meanwhile, that same crowded night on Sportsnet National, Toronto Maple Leafs drew 496,000 vs. Detroit Red Wings.
New Year's Eve in general this year had a different look on Canadian screens. CTV, Global and TVO all sat out the homegrown, fireworks and party programs of past ball-droppers. CTV kept the lights on with eTalk (71,000) followed by yet another Big Bang Theory rerun at 12:05 am (99,000). Global slummed with the movie "Pacific Rim" (28,000). TVO saw 14,000 climb aboard for Railway Journey.
This left the field wide open for to Citytv, where the simulcast of Dick Clark's Rockin' New Year's Eve drew a robust 1,396,000.
CBC, meanwhile, saw 792,000 attend the cross-country Canada's NYE Countdown, hosted by Rick Mercer.