If you live in the Los Angeles area, or will be there over Labor Day weekend, you'll love Cinecon.
Described as a "7th heaven for cinephiles," Cinecon returns for a 59th year August 31 to September 4 with a playbill of rare goodies you can't even see on TCM. Among those programming the festival is this week's podcast guest Stan Taffel, president of Cinecon and a dedicated film archivist and curator.
One of Stan's innovations was introducing "Kinecon at Cinecon," an exhibition of very rare, often one-of-a-kind kinescope prints from the earliest days of television. This Labor Day weekend, Cinecon will be saluting CBS Television City, the mid-Los Angeles fun factory the network no longer owns. Long-time tenant The Price is Right was among the last to pack up and leave earlier this year.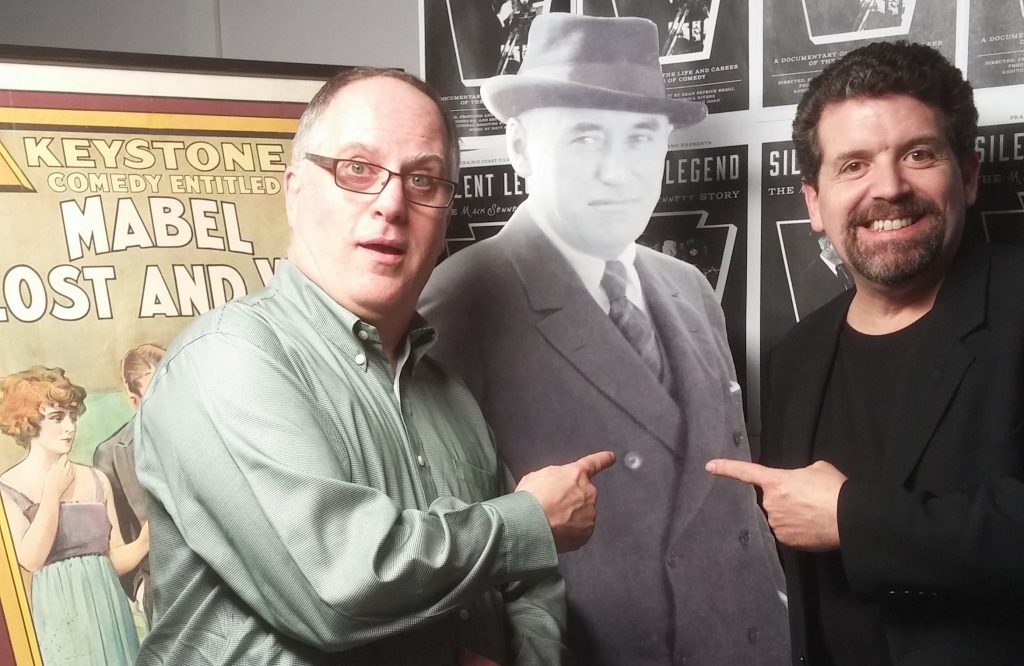 Among the nuggets from Stan's own 16mm film collection to be shown at the festival is a 1953 film featuring famed CBS newsman Edward R. Murrow, who takes viewers on a tour of Television City. Encountered there are such early tenants as Jack Benny and Eddie "Rochester" Anderson.
Other shows that used Stage 33 inside CBS Television City over the years included The Smothers Brothers Comedy Hour, The Price is Right, The Carol Burnett Show and Match Game. On the podcast, Stan mentions the time that Burnett and friends — Tim Conway, Vicki Lawrence and frequent guest Jim Nabors — walked into the set of Match Game during a taping. Match Game host Gene Rayburn quickly put them to work, handing out markers and pads and soliciting answers. You can watch it all happen in the clip below.
Besides the TV rarities, the festival will also salute the 100th anniversary of 16mm film with rare silent treats from Laurel & Hardy as well as Harold Lloyd, all accompanied on a mighty Wurlitzer organ. The venue is a historic one, the Old Town Music Hall in El Segundo, Calif., not far from the Los Angeles international airport. Tickets are limited, but they can be obtained at the Cinecon site along with programming and other information.
In the meantime, podcast listeners can enjoy this trip aboard the film and TV time machine with Cinecon's Stan Taffel. To listen to the episode, click on the white arrow in the blue dot above.