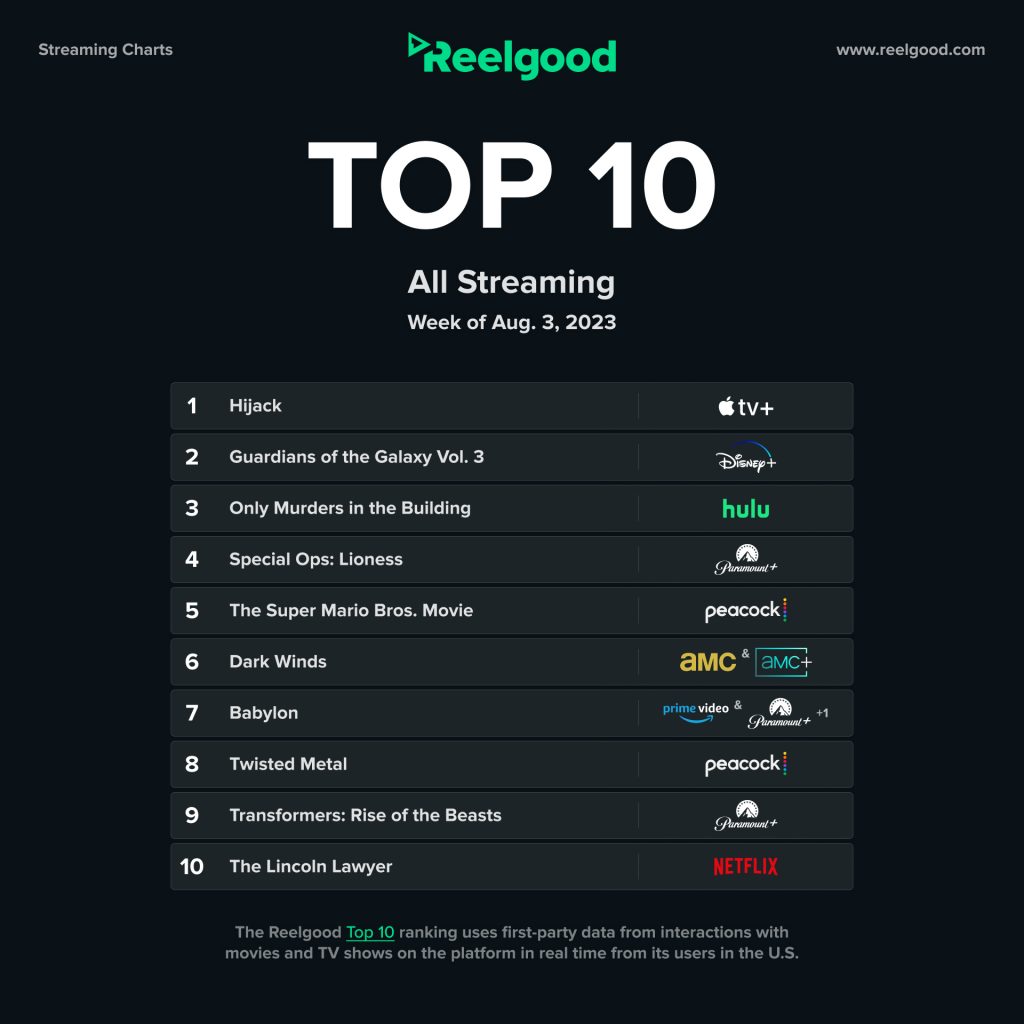 Another week, another Reelgood look at what are the 10 most popular shows across various platforms, broadcast cable and streaming, in North America.
This one looks at August 3 to 9 and survey says that the AppleTV+ thriller Hijack, starring Idris Elba as a special agent aboard a hijacked passenger plane, was the most-watched series among US viewers who use the Reelgood app to find their shows.
The Reelgood report is really just an indication of the total audience. Since streaming services generally don't share specific data, however, these marketing ploys are better than nothing.
I'm happy that the Hulu series Only Murder in the Building, seen in Canada on Disney+, made a strong third place return with its third season premiere on Reelgood's chart. Paramount+'s Special Ops: Lioness was bumped down to fourth place with Guardians of the Galaxy Vol. 3 — the week's most popular movie — scoring the No. 2 position among all Reelgood viewing choices.