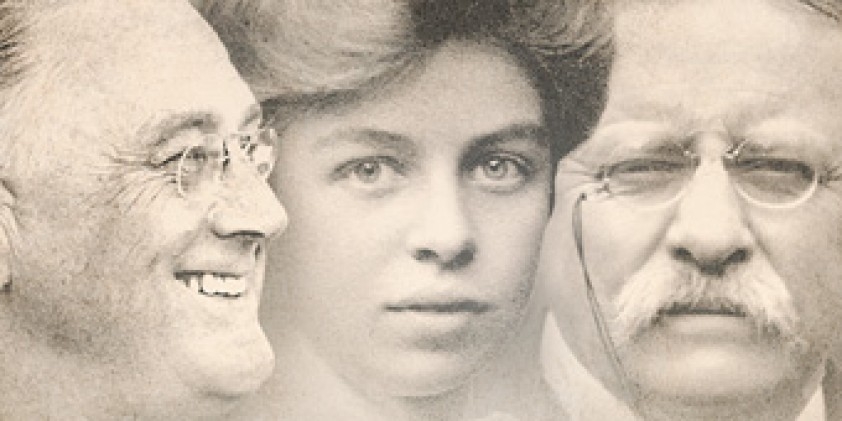 One of the best new offerings of the 2014 Fall TV season begins Sunday night: The Roosevelts: An Intimate History. 
The seven-part, 14-hour miniseries airs every night this week through to the 20th on PBS. It chronicles the lives of Theodore, Franklin and Eleanor Roosevelt, three well-to-do Americans who had a tremendous impact on the lives of many average citizens.
Burns and long-time collaborator Geoffrey Ward, the writer on this project, made the point that neither Theodore or FDR could get elected today. Teddy was too eccentric, FDR too handicapped. The press kept secrets back then, allowing both men to become very popular presidents.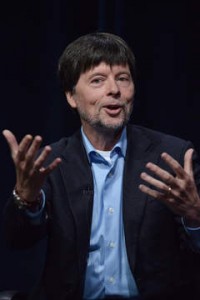 Burns told reporters in July at the summer TCA press tour that the only footage of FDR being unable to walk or getting in and out of wheelchairs was found "in the margins," in the seconds right before the newsreel  cameras were turned off. There was a tacit agreement to simply not show him as an infirm leader. Footage showing Roosevelt during his final campaign is shocking, says Burns. FDR was basically dying in 1944, and his sickly appearance, even waving from a car in a baseball stadium, was grim.
He was fortunate to lead during what was essentially a radio age. Ward said after the session that he felt it was no accident Bing Crosby and FDR enjoyed such popularity because both understood the intimate connection between speaker and listener over the radio. Roosevelt boomed into megaphones in his New York governor campaign, but by the time he was president his fireside chats calmly reassured Americans throughout the Depression.
Today, as was discussed Sunday on Meet The Press, FDR's utter inability to walk would likely be targeted on Fox News as a sign of weakness. Footage of him stumbling would be run backwards and forwards in slow motion.
Today it is the U.S. government that is paralyzed, its leaders legless in partisan quicksand.
Eleanor, too, would likely face the wrath of all who bow only to the notion of political correctness.  She boldly redefined the role of First Lady and was an important activist right up till her death in 1962. She backed causes and got directly involved as a champion of civil rights and civil liberties. "No one could make you feel inferior," she said, "without your consent." Her story really emerges in the final Chapter, "A Strong and Active Faith," which covers the years after FDR's death, from 1944-1962.  Burns does a masterful job, however, weaving the three Roosevelts throughout his 14 hour narrative. This is very much the story of three extraordinary people.
It is also nostalgic as it hearkens back to a time of real leadership in America. All three Roosevelts knew how to act and went all in to get things done. You can't help but compare the Roosevelt era to today's paralyzed, partisan political quagmire.
About the only thing Burns doesn't address is how the heck did Teddy and FDR keep their glasses on without arms on their eye wear? If that was all that was explored in a 15th hour of this fascinating history lesson, it would still be better than almost everything else premiering this fall.