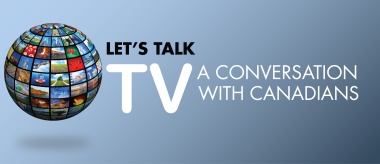 This week, CHML's Scott Thompson was shocked–shocked!–to hear that Bell was getting out of the TV news business. Well, that was their threat anyway. Bell's brain trust, along with other industry weasels leaders, have been in Gatineau, Que., the past week-and-a-half. They're attending something called "Let's Talk TV: a Conversation with Canadians." The CRTC called this meeting to try and come up with ways to regulate and govern the business of television in Canada.
The big expense, of course, is building a time machine. That would be needed to go back to a time when TV in Canada could be governed and regulated. The young adults I helped raise could care less if Bell took down all their OTA towers or got money from cable or satellite providers for their local newscasts. They don't care if the U.S. affiliates beamed in from Buffalo are part of a small basic cable package or if signals stop being simulcast. They don't care if shows are all offered a la carte or bundled up the wazoo.
There's this thing called the Internet, see, and they get all the content they want there. You can even stream the "Let's Talk TV" hearings live here at CPAC2, which is kinda ironic, dontcha think? I mean, they could have called the hearings "Swimming Upstream: a Conversation we Should have had 15 Years Ago."
Netflix is their back up option for my kids and their peers. Pay for cable or satellite? Call you back on your land line, Grandpa!
The CRTC, however, seems to be getting a nudge from The Harper Government to do something about these ever-increasing cable bills and do it before the next election. So all that lobbying to add the cost of CBC or CTV regional news services or other stuff to cable bills? I don't see it happening.
Announcements made off stage during the CRTC hearings seem more earth shaking than what is being said inside the room. Netflix's announcement two weeks ago that it will be the exclusive place to stream all episodes of Gotham, internationally was an eye opener. CTV, which acquired the fall's hottest property and will simulcast the premiere next week, will still broadcast and stream episodes at CTV.ca this fall. But starting in 2015, Netflix will have all the Gotham you want on demand, too. The second window international sale's not the real shocker, but the timing is. Netflix is telling customers it will eventually have the hottest show this fall even before it drops on broadcast. Holy preemptive strike, Batman!
It does seem odd that the Harper Government seems hell bent on allowing Netflix to operate in Canada without being subject to the same Canadian content requirements as the broadcast guys. Even France slapped a tax on Netflix, but the Conservatives don't seem eager to follow suit. (See above. Your government inaction.)
Then again, perhaps the broadcaster's case could be more effectively made if their idea of sticking to content rules wan't simply rerunning episodes of Murdoch Mysteries 45 times a night.
I also rave to Scott about Ken Burns' 7-part documentary on The Roosevelts, which continues on PBS through Saturday. If you're not watching this, you're missing the best show this fall. And I give a quick thumbs up to Fox's new "Glee Hospital" drama Red Band Society and also trash the week's other premiere, The Mysteries of Laura. Both commence Thursday. You can listen in here.