Last year I had the pleasure of moderating a panel at Prime Time in Ottawa, an annual Canadian TV industry pow-wow in our nation's capital. Michael Hennessy and the folks at the Canadian Media Production Association host a gathering of 600 or so producers, broadcast executives, lobbyists and others who basically travel from all across Canada to genuflect before their friends at the various government funding agencies.
There are also several excellent conferences scheduled over the three day event, which ends Friday. Find the schedule here.
This 20th anniversary edition of Prime Time in Ottawa included a sparkling panel who addressed the topic "Getting Ahead of Change." For those of us who couldn't make it to Ottawa this year the Thursday morning session was live streamed and it was, I must say, pretty compelling viewing.
The broadcasters and producers on the panel discussed how they're reacting to Netflix, binge viewing and the big stompin' elephant in the room, the CRTC's pending "Talk TV" decision on to bundle or not to bundle. The buzz at the TV fest is that the CRTC will hand down their findings in three stages on March 12, 19 and 26, or as one wag in the room called it, the regulator's version of "March Madness."
There were five on the panel and for much of the hour it was four against one. In the blue corner, representing convergence and intergration, was Bell Media president Kevin Crull. In the red corner was everybody else: CBC EVP Heather Conway, Blue Ant CEO Michael MacMillan, eOne CEO John Morayniss and Corus COO Doug Murphy. TVO CEO Lisa de Wilde did a terrific job moderating.
Folks started out civil but things eventually slid into "Foreman vs. Five" territory. (Google it).
Crull was on message throughout, lobbying the regulator from the stage and pressing the Bell priorities. The media conglomerate is already at odds with Ottawa over several issues, the latest being their petition to overthrow the CRTC's end run around simulcasting future Super Bowl games.
Thursday, however, Crull went straight after the N word: Netflix. He said the American-based streaming service operated under an artificial business model because one-third of its business is based on piracy. There are estimates that as many as a million-and-a-half of Netflix's over four million Canadian subscribers are linked into the goodie-filled American version of the streaming service. There was much fist shaking and tisk-tisking.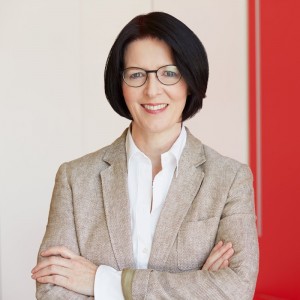 This led into Crull and MacMillan clashing over the recent net neutrality decision. MacMillan, who these days looks as mellow as a surf shop owner, applauded the CRTC's determination that the web stays accessible to everybody with no special speed lanes for higher-paying delivery system customers. Crull branded the CRTC call "a solution looking for a problem."
What really bugs Bell (and presumably Rogers and Shaw and Videotron) is that they're stuck paying for an infrastructure where, according to Crull, 40 to 50% of the peak period Internet traffic is streaming Netflix content. In other words, Bell paved the damn road, and all day long Netflix is driving up and down, honking its horn, leaving skid marks and basically enjoying a free ride. Plus shut off that damn radio. And stop parking on my lawn! Arrrrghhh!
The glitch-free Prime Time in Ottawa feed did not indicate whether there was a dry eye in the house, or if people were falling out of their chairs laughing. It did seem to cross the minds of some of the other panelists that Bell seemed to really want to own it all and perhaps they're just a tad frustrated that they can't set up toll booths every 30 or 40 feet.
Conway was especially aggressive on the push back, pointing out private broadcasters such as Bell are happy to take funding and tax credits for their Canadian content but also want to impose tolls, placing networks that aren't vertically integrated (i.e. CBC) at a disadvantage.
Corus' Murphy spoke up on the prospect of the CRTC giving the unbundle order. His company and Bell own dozens of specialty channels that could go dark the day after any such call. "If we're all unbundled," he said to Crull, "your calls are going to explode, Kevin."
Conway did what CBC bosses get to do: wave the flag. She mentioned her network programs 91% CanCon in prime time. She mentioned CBC was shopping stuff to Crave and already has second window deals with Netflix and Shomi. She also spoke loudest about the need to spend money not just making Canadian TV shows but also promoting them. CBC papered Toronto and other cities with posters of Schitt's Creek and X Company and those shows opened big. Other, private networks seem less prepared to spend money promoting Canadian fare. Conway blamed the rising failure rate of Canadian production on this lack of promotion.
Crull stuck to speaking on behalf of Bell shareholders. People were checking their programs in case they'd wandered into a discussion on "Getting All the Change." At times he sounded like Potter at a Building and Loan board meeting. He said to a room full of Canadian producers that making content "too Canadian" limits global appeal and that this comes into the dialogue CTV has with producers and distributors.
So, God forbid there might ever be another Corner Gas. Still, give Crull credit for showing up, stating his position and taking the hot seat left vacant by Shaw and Rogers executives.
Things got awkward towards the end when questions were thrown open to the floor. Canadian film producers also attend PTiO and somebody asked why Canadian networks don't show Canadian films. It is a wonder the guy wasn't tasered.
Conway says CBC schedules a dozen or so Canadian movies every summer. Crull says they get a window on TMN. Next.
There are also students in the room. One asked what these Canadian broadcast executives look for in a hire. Again, hard to tell from the feed if all the air went out of the room. Hundreds have been fired, not hired, just in the last few years. If bundling gets dropped, well, it won't be pretty.
Murphy said out loud that it seems like broadcast execs "spend more time cutting jobs than reading scripts." Ouch.
Throughout the discussion, eOne's Morayniss basically wished his colleagues good health so they'd keep buying his content. Most of the hour he could have been stroking a cat like Dr. Evil repeating the phrase, "one million dollars." He did make one very pertinent observation: Canadian TV is in a squeeze. High end content, those "Golden Age" shows, have never been better but they cost a fortune. Low end fare is cheap and plentiful but provides little return. Canadian producers generally specialize in making the shows they can afford to make, which are the shows in the middle, and as Morayniss says, the middle is a scary place to be these days.
Hats off, though, to the CMPA and all the panelists for providing a peek into the future–even if the future arrives in just one week.