My usual Monday radio chat with SiriusXM's Arlene Bynon was moved to Tuesday this week. The sad news comes first as we discuss the breaking story about the death of CBC daytime personality Chris Hyndman.
Then Arlene gets right into Jon Stewart's departure at The Daily Show. (His last show is Thursday on Comedy Central, The Comedy Network and CTV.)
Arlene asks if Stewart doesn't lose points for being too cozy with the Obama White House as has been recently reported. After all, he made his rep slamming Fox News for their bias, so what about his?
The most obvious difference, to me, is that Stewart–as he's always maintained–is a fake news anchor. Still, a lot of younger viewers seem to get the real news from the fake news anchors.
The other difference is that Stewart is a satirist. Hobnobbing with the White House goes back to Will Rogers and Bob Hope. Canadian politicians fall all over themselves to get some face time on This Hour Has 22 Minutes.
Lines get blurry when Bill O'Reilly goes on Stewart or Stewart on Firing Line and then the gloves come off and the stakes get raised. It is odd that the voices on the left all tend to be late night comedy voices.
Still, as Stewart himself pointed out on Monday's show, nobody went after the complicated Obamacare on-line forms harder than The Daily Show. He can easily make a better case of being fair and balanced than the fair and balanced network (and did so on Monday's show).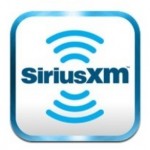 We also touch on the big jump in Rogers' Sportsnet Blue Jay ratings now that the team has swung for the free agent fences. Rogers could ill afford another September swoon and meaningful games into October will keep those ratings red hot.
You can listen in here.