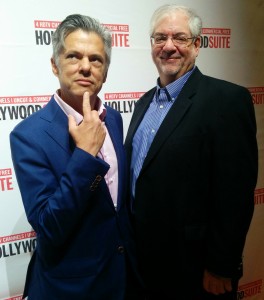 Are you a child of the '70s? Are the '80s still your sweet spot? Have the first place Blue Jays got you in a '90s frame of mind?
If so, Hollywood Suite has some channels for you. The folks behind the Canadian all movie service held their 5th annual TIFF breakfast Friday in Toronto at the elegant Windsor Arms hotel. While the eggs were still scrambled and hot, they announced they were re-branding their channels.
Up until now, HS has branded their four viewing options according to studios. There was a Sony channel, an MGM, Warners, etc. Really, though, when was the last time you said to the misses, "Hey Hon, let's catch us one of those great Sony movies…"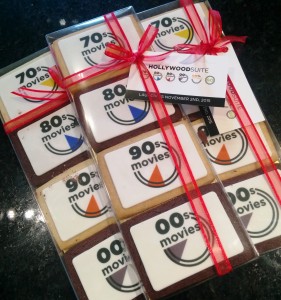 Founders Jay Switzer and David Kines figured, with pick 'n' pay and skinny bundles around the corner, better offer brands that are easier for consumers to grasp. Dividing the four stations into decades makes a lot of sense. It certainly works with music: folks plugged into satellite radio's SiriusXM know they can hear Freebird at least 18 times a day if the go to the '70s on 7.
Starting Nov. 2, same with Hollywood Suite. Got a hankering for Al Pacino, Robert De Niro or Mel Gibson in their prime? 70s Movies are for you. Was Eddie Murphy ever really funny? Did Schwarzenegger have a job before governator? The proof is over on 80s Movies. Grew up in the '90s or '00s? Thanks for reading this far.
You'll still find the occasional classic from the '60s and earlier, says Kines. Really, though, you've got TCM for that, grandpa. HS pretty much spans all of Spielberg and Scorsese and now you know where to find their best works–uncut and in hi-def and at a cheaper monthly rate than even Netflix.