If you were waiting for the real Stephen Colbert to show up on The Late Show, he was there Thursday night. The interview with U.S. vice president Joe Biden (above) was electric, emotional, compassionate and very deeply moving.
Colbert, who has settled down remarkably fast after his nervous start Tuesday, did not waste a second of his time with Biden. He got right to the sorrow the vice president must have felt at the loss of his son Beau, who died earlier this year of cancer. The  exchange between the two men was intimate and real, astounding, really, conducted before 300 in the theatre and millions at home.
Biden was more open and honest than any active politician in memory. Colbert listened and allowed his guest to really bare his soul. It was two Irish Catholic guys talking and it came as such a tonic to the weird world of political discourse on both sides of the border today.
For Colbert, it showed that the hope he might raise the level of conversation on late night was well founded. The degree of listening and thoughtful reacting was Carson-like.
Trump guests Tuesday night, presenting Colbert with a very different challenge. If he can make Trump look as compassionate and human as Biden, FedEx the Pulitzer now. Colbert will be after some truth and it will be fun to see how that plays out.
On Tuesday, a day later than usual due to the holiday, I spoke with Arlene Bynon on SiriusXM about what we might expect from Colbert. Listen to hear if I came anywhere close here.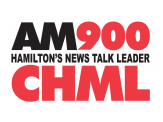 On Wednesday, I gave Scott Thompson on AM900 CHML my quick take on Colbert's busy first night. You can listen in to the CHML chat with Scott here.