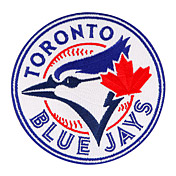 UPDATED: The numbers posted by the victorious Toronto Blue Jays during the ALDS are incredible: an overnight, estimated 4.85 million viewers watched that unforgettable fifth and deciding game on Sportsnet Wednesday night, peaking at a staggering 8.1 million by the final out. That tally followed 4,377,000 viewers for Game 4 vs Texas on Thanksgiving Monday afternoon and another 4,170,000 viewers Sunday on Sportsnet.
All in all, the Texas/Toronto ALDS delivered an average audience of 3.55 million. Even averaged over five games, it will easily stand as the No. 1 TV attraction for the week in Canada.
The new network shows airing opposite the Jays broadcasts, however, are getting crushed. On Monday, despite the presence of guest star William Shatner, a few hundred thousand Murdoch Mysteries fans migrated over to baseball with the CBC drama down a notch to 999,000 overnight, estimated viewers. The Life (Still Life?) followed with 254,000. CTV saw declines, too, with Gotham (1,228,000), rookie drama Blindspot (1,204,000) and Castle (1,564,000). The Jays cut into Global's overnight take, too, with slippages for Chicago Fire (939,000), disappearing Toronto-lensed drama Minority Report (377,000) and NCIS Los Angeles (940,000). Same with City, which saw soft returns for The Muppets (457,000), Life in Pieces (489,000) and Scorpion (859,000). Over on CTV Two, The Voice drew 764,000.
Sunday's Game 3 of the ALDS pummeled the broadcast competition. The drama numbers will bounce back somewhat once the Live+7 numbers are in, but the picture is bleak in overnights. Once mighty CTV had the kind of Sunday City might manage two seasons ago, and City saw its night slip into a so-so specialty realm.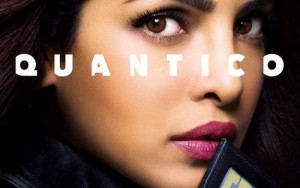 In the Sunday overnights, CTV did 842,000 with OUAT and 486,000 with the new Don Johnson drama Blood & Oil. Their numbers rebounded to 1,129,000 at 10 p.m. with shot-in-Montreal rookie Quantico.
Global was down, too, with 799,000 watching Madam Secretary and 633,000 checking out The Good Wife. Global has screwed up The Simpsons so badly they now pull just 244,000 out of simulcast at 10 p.m. for a new episode.
City continues to sacrifice their token Can-con contribution, Sunnyside at 8. The overnight number is much lower than the talented sketch cast deserves. City is such a dead zone on Sunday all the Fox comedies they grabbed away from Global are DOA, including Brooklyn Nine-Nine (193,000), Family Guy (184,000) and The Last Man on Earth (162,000). Those Blue Jays numbers make up for a lot of Rogers' current programming woes.
Tuesday there was no baseball game so Global's NCIS batted cleanup, drawing 2,077,000 overnight, estimated viewers. NCIS New Orleans was close behind with 1,924,000. Global finished the night with rookie drama Limitless (1,077,000). CTV placed with The Flash (1,221,000), Agents of SHIELD (1,060,000) and CSI Cyber (1,189,000).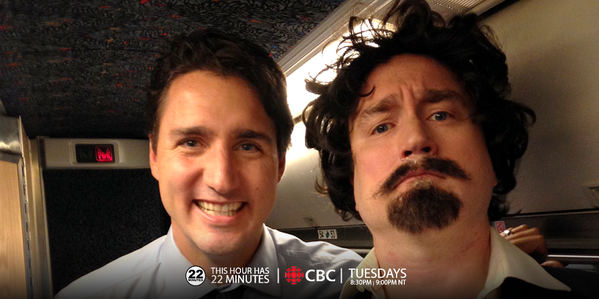 With so many months of federal election campaigning to mock, CBC saw This Hour Has 22 Minutes rise to 921,000 overnight viewers.  Rick Mercer Report opened the night with 853,000, followed by Young Drunk Punks (251,000) and the new import Raised by Wolves (225,000).
Scream Queens (268,000) continues to be ignored on City, at least in the overnights. Grandfathered (483,000) and The Grinder (455,000) are coasting along.
Best Time Ever with Neil Patrick Harris fell to 306,000 viewers on CTV Two. The Voice was heard by 726,000; Reign returned to 92,000 at 10.