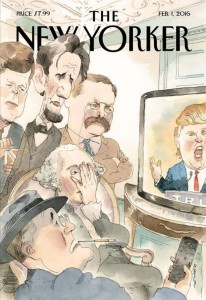 Scott Thompson at CHML's AM900 started things off Wednesday with a timely news angle: Donald Trump ditching Fox News' coverage of the Republican presidential candidates debate.
The Donald does not like Fox News anchor Megyn Kelly and won't participate if she's on the debate coverage. Evidently, he's not the only one not in Kelly's corner.
Scott likens this to when prime minister Stephen "Remember me?" Harper told the Canadian broadcast consortium–i.e. CBC–to get lost during the recent Canadian federal election. There once was a time the broadcasters called the shots and the politicians just showed up. Now you have Trump suggesting he should be paid to appear on these debates because he draws ratings. He's the one telling broadcasters, "You're fired."
We also talk about no longer living legend Abe Vigoda, who had a mug like a lumpy Boris Karloff and was loved by late night comics Conan O'Brien and David Letterman. He actually did pass away Tuesday, just a few weeks shy of his 95th birthday.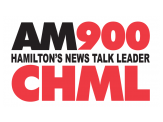 There's more yammering about the CRTC hearings going on in Gatineau and this escalating campaign to fix Canadian broadcasting's "broken business model" with bail outs and subsidies. Boy, if they're handing out tax money to job-slashing media companies posting hundred of millions in quarterly profits, I've got some broken business models around here that need funding.
You can listen in here.