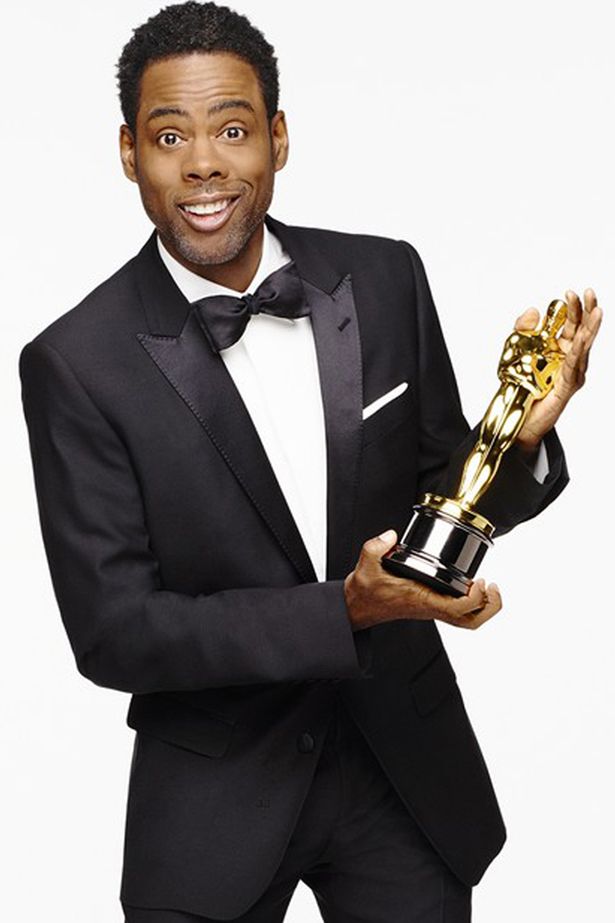 Had to fly to St. John's, Nfld., dark and early with the Oscars still in my head. On location today, so here is my quick two cents on the annual Hollywood statue fest:
I loved Chris Rock's opener. No song, no dance, no opening clip montage, just straight ahead Rock in concert, finding the nerve and hammering it into the stage. As my buddy Bill Carter noted on Twitter (where many of us live during the Oscars), there wasn't one, big, knock-out line of the night. Nonetheless, Rock still impressed. He walked an incredibly fine line by making a tough room squirm while still holding them–no easy trick.
He also scored points with the audience at home, especially the stuff about how African Americans had more important things to protest in the '60s than any perceived acting award snubs. Or, as Rock put it, "When your grandmother is swinging from a tree, it's kind of hard to worry about the Best Documentary Foreign Short."
Most shocking aspect of Rock's Oscars opener–besides the In Memoriam joke–was the shots taken at Will Smith and Jada Pinkett Smith. "Jada boycotting the Oscars is like me boycotting Rihanna's panties. I wasn't invited," he said. There was balance in Rock's approach and he took no prisoners. (Read the entire opener here.)
Beyond the monologue, however, the show felt long and lifeless. Rock's idea to go into the audience with girl guides and sell cookies felt like shtick Neil Patrick Harris or Ellen DeGeneres had pulled in other years (and failed at). The bit where three Asian kids stood on stage as a cheap Price Waterhouse punchline was where Rock took three steps back from the two forward earlier in the monologue.
Rock interviewing theatregoers in Compton worked and was funny and welcome but it also contributed to the feeling that the Oscars have slid into one long, boring late night talk show territory. Will Triumph the Insult Comedy Dog be hosting next year? These are skits on Letterman or Leno—not even current talk shows—not Academy Awards worthy material.
One curious and distracting new innovation this year helped me hit over 50 re-tweets:  "Every time somebody wins at the #oscars that teeny crawl at the bottom fools me into thinking there are school closings tomorrow in Buffalo."
As for all those CTV promotional spots: "Betting there will be more black winners on 2nite's 4HR #oscars telecast than promo spots for Bell's new 'skinny basic'"
UPDATE: The Oscars drew 5,465,000 overnight, estimated viewers Sunday night on CTV, up slightly over last year. In the U.S., ABC saw a 6% decline in viewership.