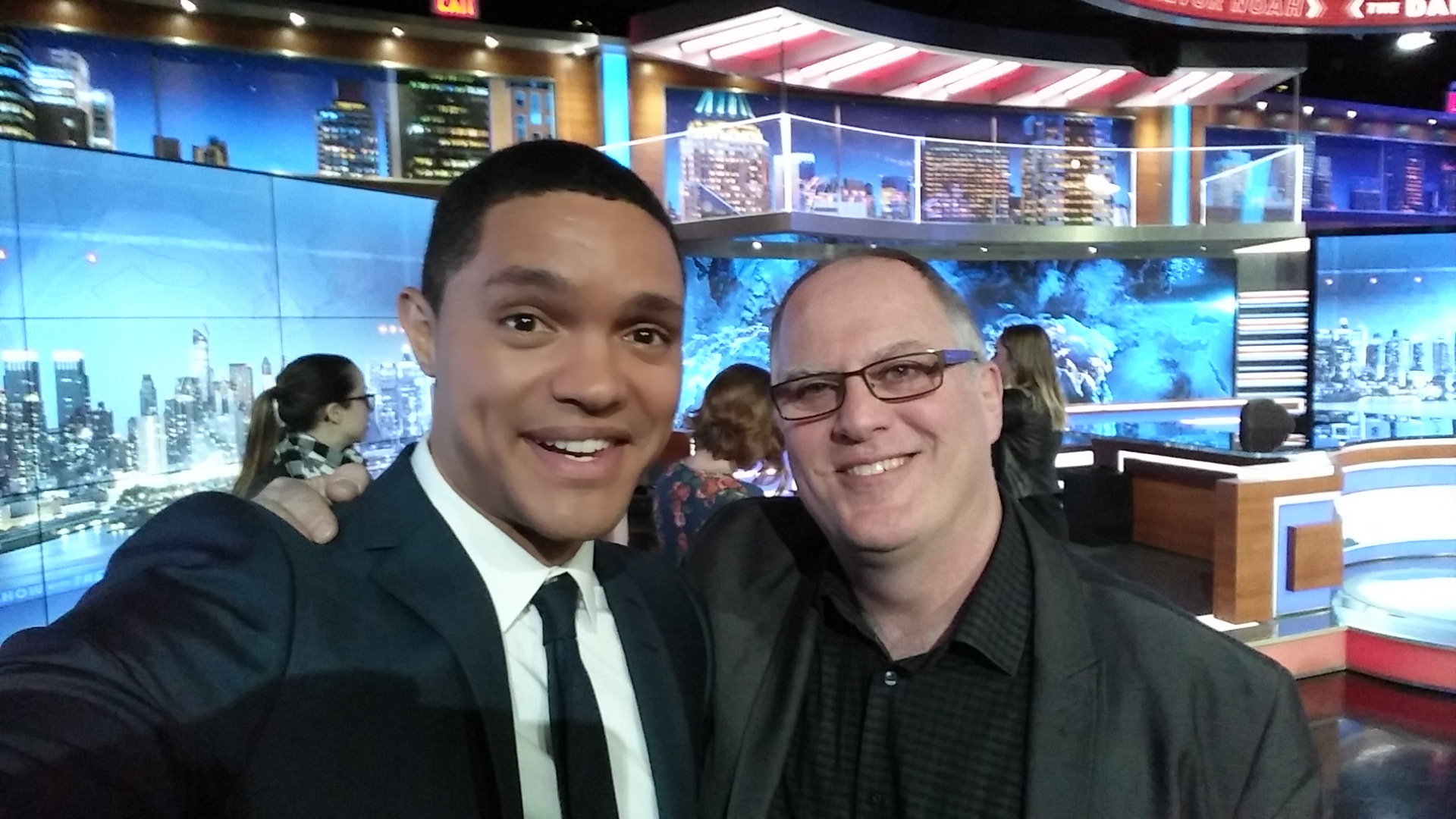 NEW YORK–We all knew Trevor Noah had big shoes to fill last September when he took over from Jon Stewart as host of The Daily Show.
Nine months later, overall domestic ratings have slipped a bit. On a trip to the show's West Side Manhattan studios last month–the same soundstage where Stewart reigned–the spin was how well the show is doing internationally. The Daily Show is now in 170 territories, up 20 from when Stewart departed.
One hundred and seventy and growing. Noah heads to Dubai this weekend to meet and greet with broadcasters there.
The handsome host believes going big international is the right direction for the series, and not just ratings-wise, but in a big picture kind of way. As he tells his team, "I don't know when it will matter and I don't know why it will matter but America needs to be part of the world. I think The Daily Show can play a key role in making that happen."
The 32-year-old comes by his world view naturally. His father is Swiss/German, his mother is South African. He's happy to have an international bench, with correspondent's Ronny Chieng and Hasan Minhaj adding to the new world appeal.
He points to Montreal's Just for Laughs comedy festival as an example of how comedy is not just a North American league anymore. "It's everyone from all over the world," Noah says of the comedy festival, "comedians doing comedy in different languages. It's so beautiful when you see that melting pot come together."
Noah hosted a JFL gala last summer. It will be shown next month when Season 4 of JFL: ALL ACCESS premieres Sat., June 4 on the Comedy Network.
Noah embraces his outsider status. "That's how most comedians came to be," he suggests. "We're the kid in the playground that didn't really hang out with other kids–we watched them play."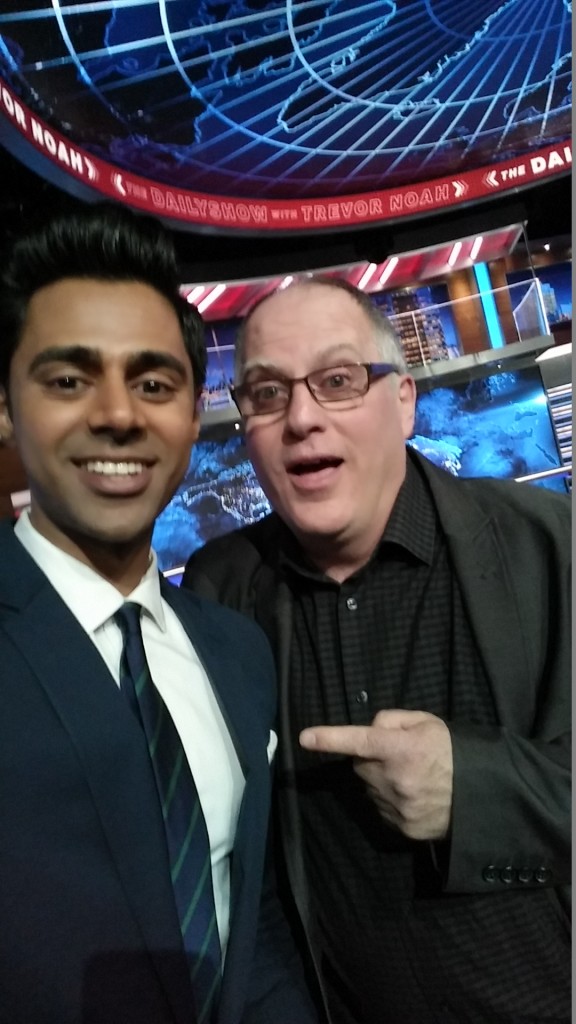 It was interesting to get feedback from the international press reporters who were also in New York last week to interview Noah and The Daily Show correspondents. According to one Dutch reporter, Jimmy Fallon–whose Tonight Show is No. 1 in America–flopped in his country while Noah has prospered.
There were a couple of very supportive South African reporters in the press mix and even a few tourists from Johannesburg at the taping.
I asked Noah about his perspective on Canada and he positively lit up talking about Justin Trudeau. The Daily Show sent correspondent Hasan Minhaj to Ottawa to interview the prime minister and he too, is a big fan of the young PM. Minhaj proudly showed off a photo of he and the PM sitting in the spectacular library rotunda in the Parliament buildings. "He's actually reads books in there!" said Minhaj, who clearly has spent too much time covering Trump.
For more on Noah's Canada crush and The Daily Show's increasingly international direction, follow this link to a feature I wrote this week for The Canadian Press.