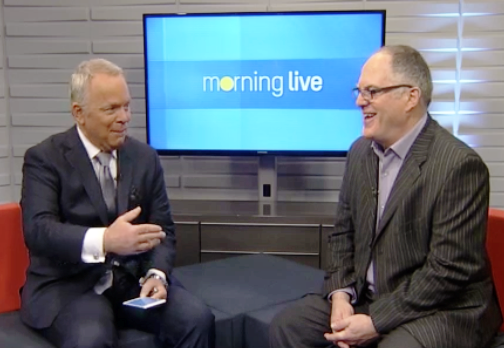 The good folks at CHCH's Morning Live shuttled me off to Hamilton Thursday morning to yak about the upcoming fall TV season. The clip runs just under seven minutes and you can find it here.
Host Bob Cowan asks about several of the new shows and producer Don Jonescu lines up apt clips from the following:
Star Trek: Discovery, a January entry set to shoot in Toronto where producers are said to be searching for a woman of colour to play the new captain/admiral/whatever
Designated Survivor, with Kiefer Sutherland powered way down from his Jack Bauer days as a man suddenly thrust into the White House
Training Day, one of several new movie makeovers, this one starring Bill Paxton as a weary LAPD vet teamed with a raw rookie (played by one-to-watch Justin Cornwell)
Lethal Weapon, another movie re-boot with Damon Wayans stepping into Danny Glover's police boots
The Exorcist, a remake of the 1973 horror feature, with Geena Davis headlining the new attempt
Still Star-Crossed, a new ABC series from Shondaland that's essentially a sequel to Romeo and Juliet (and so forgettable I forgot about it in studio)
Pure Genius, a drama from the people behind Parenthood about a Silicon Valley brainiac (Augustus Prew) who funds a cutting edge hospital. That's  what I should have said over the clip instead of blabbing about all the unfunny comedies coming to U.S. networks this fall
Man with a Plan stars Matt LeBlanc in a bland family sitcom that is such a step down from Episodes you'll ask youself, "Why you doin'?
There's even a clip from the new MacGyver series as the segment ends. This just makes me feel really old since the original MacGyver was the very first set I visited in Hollywood back in the mid-'80s. Richard Dean Anderson must have wondered, "Why did the send the rookie?"