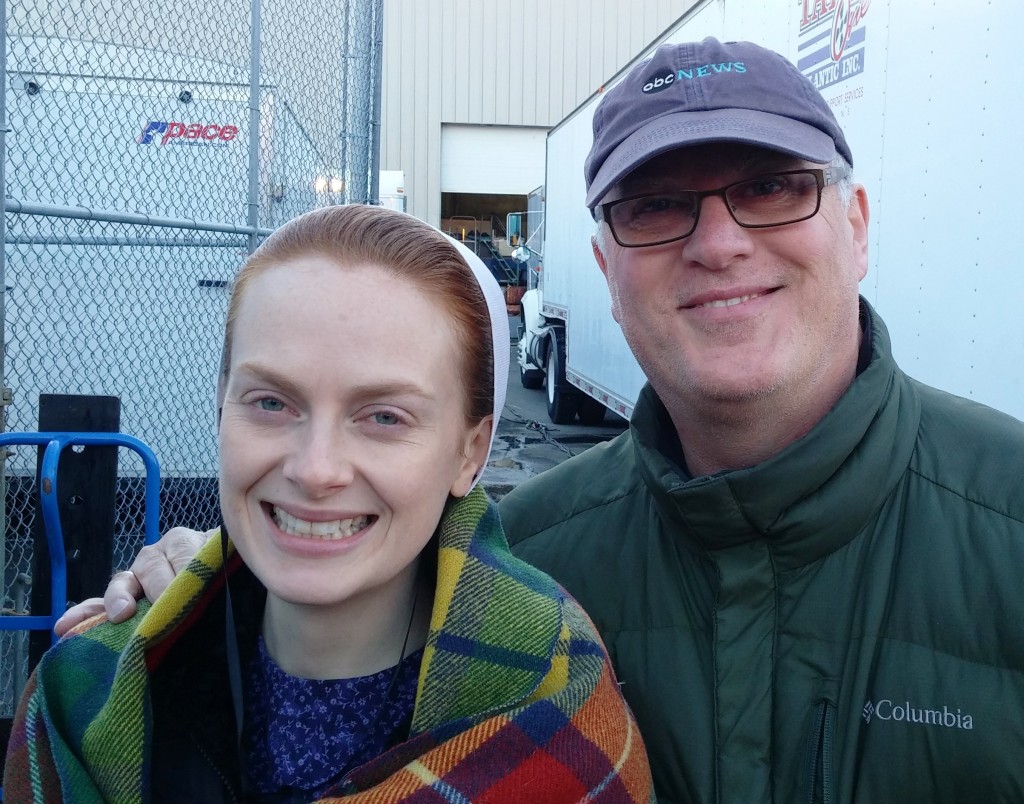 DARTMOUTH, N.S. — When I first heard CBC was doing a series about Mennonites dealing meth I went, "Whaaat?"
That was back in the spring during CBC's annual upfront presentation in Toronto. Among the talent they had assembled for interviews were the producers of Pure, who described it as an Amish Breaking Bad.
At that point, they didn't have much else to say about the series. Who could blame them — they found out they'd made the CBC cut 48 hours before the upfront.
I got plenty of details earlier this month in Halifax and Dartmouth when I was in on an opportunity to meet the cast and producers. The series was created by Michael Amo (The Listener), who was able to draw upon his own family roots in the Mennonite community in Ontario.
Based on actual events, the series stars Ryan Robbins (Continuum) as Noah Funk, a pastor and head of the Funk family. The man is trying to drive drugs out of his community, but winds up getting drawn into an underground world. Alex Paxton-Beesley (Murdoch Mysteries) plays his wife Anna with AJ Buckley (CSI: NY) as local cop Bronco Novak. Peter Outerbridge (ReGenesis) plays drug kingpin Eli Voss.
Pastor Funk is not one with modern conveniences such as trucks or cell phones. He was supposed to throw his iPhone away in disgust in the outdoor scene we watched being rehearsed. Robbins' got a little wild and accidentally beaned director Ken Girotti (Orphan Black, Vikings) smack on the noggin. Good thing Girotti always wears one of those felt caps!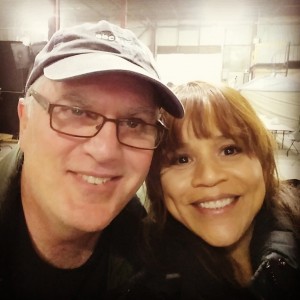 The American brought up to make Pure more exportable is Rosie Perez (Fearless) who plays a soft-spoken DEA officer by the name of Phoebe O'Reilly. We spoke a few days before the U.S. presidential election which is why she is smiling in this photograph. (I was told she was the queen of the selfies and the results speak for themselves.) Perez talked about how important it had been for her to vote. She dashed home to New York from the Halifax set, in fact, to fill out her absentee ballot.
While it seemed unlikely at the time (at least to me), Perez was horrified at the prospect of a Trump victory. She noted how China and Russia and Iran were already starting to mock the ideas of American democracy.
"It's quite embarrassing," she said. "You know, I like America. I'm very, very happy that I'm an American and it hurts, it hurts when I come here and I see on the news on the CBC, they report what's happening and you're cringing and you go. 'Oh my gosh.' It's bad and it's been a very, very nasty election."
Perez compared what was happening to the film "A Face in the Crowd" starring Andy Griffith. "It's really scary," she said, "the power of words and the power of persuasion and the power of celebrity really move people, and not necessarily in a good way."
The set visit came during the final days of production on Pure. Cast members were already saying their goodbyes and there were parties the night before and the night after. This was a tight, likable cast who all praised the project and hoped to be back — the usual sentiment, but you could tell these folks really meant it.
That includes AJ Buckley as Bronco Novak, a local cop who is a former school chum of Pastor Funk.
Buckley transformed himself for the role, working off 14 kg with the help of a trainer. I asked if his character was named after Bronco Horvath, an NHL journeyman from the '50s and '60s as well as an AHL Hall of Famer. The Irish-born Canadian looked at me like I was Don Cherry; showrunner Amo also wondered what I was smokin'.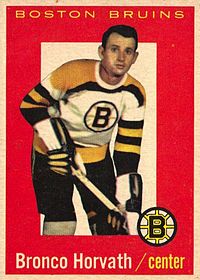 Buckley had other things on his mind, such as this ingenious man-pack baby change station called "Paperclip" he invented and engineered with a friend. This is a classy gizmo and Buckley is very serious about it, so don't go suggesting he call it the Horvath. He and his wife have a two-year-old daughter at home and "you wouldn't believe how many germs are on those airport washroom change tables," he says.
Back outside, as the mild autumn in Nova Scotia finally turned too chilly for Perez, Girotti pushed the process towards its conclusion. Buckley is shooting a scene in a parked car. This is Day 15 of 16 and sunset comes very early in November in Dartmouth. You can tell Girotti means business because he rests his cigar on a nearby van bumper.
Described as an exploration of crime and community, CBC will premiere Pure in 2017 as a six-episode first season.