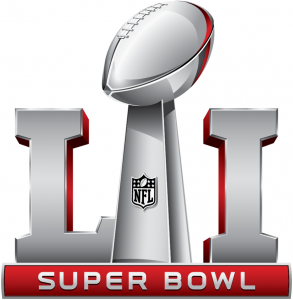 It's really happening: a legal, American feed of a Super Bowl game on Canadian TV screens. The CRTC mandated an exception to the simultaneous substitution rule and not even lawyers or lobbyists could stop it — this time. The hiccup will cost CTV millions and, really, that's not fair. Nonetheless, go ad crazy, Canada. Things to remember if you're Canadian and you plan to watch the Super Bowl Sunday.
You can see the U.S. feed — with all those high-priced Super Bowl ads — on the Fox channel on your cable package. If you live in Toronto, local Buffalo Fox affiliate WUTV is on channel 28 on Rogers.
The Bell Media feed will be on CTV, CTV Two and TSN. You can win a free trip to Ottawa to argue against the CRTC ever ordering this again if you watch the Bell Media feed.
You'll know you're in the wrong place to see the US ads if you're stuck watching a zillion promo spots for CTV's morning show.
Only the game itself, which starts at 6:30 p.m., will feature the U.S. ads. The pre-shows will all air the substituted Bell feed.
You cannot stream the US ads legally in Canada; only the Canadian feed can be streamed.
Fox Sports president Eric Shanks says his network did alright with their Super Bowl ad sales. "Everybody's Super Bowl goes up in price," he says. "We've been out there saying we're in the five million plus range." That's for 30 seconds of advertising!

Fox Sports head Eric Shanks, Terry Bradshaw and Howie Long. Frank Micelotta/FOX

Fox is doing darn well with their digital ads, too. "The price we're getting for the digital stream only is as high or higher than almost all prime time programs," he told me last Month in Pasadena. "We're getting 5- 600,000 dollars for a 30-second spot just on the digital stream."

Fox can expect between 112- and 115 million viewers for the Super Bowl. In Canada, the game has topped 8 million viewers in the past on CTV alone, with around another million watching on RDS.
The Canadian number will be split this year between viewers who watch on Fox and viewers who watch on CTV, TSN and CTV Two. Sorting out how that will be spun will be Monday at 4 p.m.'s most interesting TV story.
Read more about Fox's Super Bowl coverage, including their showy, "Be the Player" feature that will make some shots look like they're coming from inside a player's helmet, here at this story I wrote for The Canadian Press.