UPDATED WITH CORRECTED OVERNIGHT TOTALS: The overnight, estimated tally for Bell Media's share of the Super Bowl audience suggests that up to 40% the Canadian football audience opted to watch the game — and the American ads — on Fox Network border stations.
For the game itself –from kickoff at approx. 6:37 p.m. ET to the end of overtime and the beginning of celebrations on the field at 10:25 p.m., Bell's triple-channel take broke down as such: CTV: 2,912,000 viewers; TSN: 1113,000; CTV Two: 446,000.
That adds up to 4,471,000 total viewers who watched the game in Canada on the Canadian feed. An overnight, estimated 648,000 CTV viewers stuck around after 10:30 p.m. ET to watch an episode of the CraveTV hit Letterkenny.
One year ago, the overnight, estimated, average-minute tally for Super Bowl L on CTV was 7,324,000 Canadians. This was for a fairly dull game on CBS that was down roughly 900,000 on CTV in Canada from Super Bowl XLIX the year before.
Split those last two years and roughly 39% of Canadian Super Bowl viewers went AWOL this past Sunday.
The reasonable inference is that, given a choice, millions of Canadian viewers migrated over to local Fox affiliates to watch the greatest Super Bowl comeback of all time play out between all those forbidden fruit Super Bowl ads.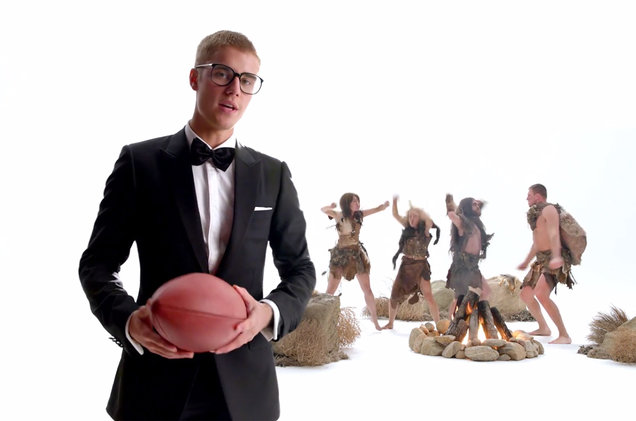 I have not seen a cumulative tally of Fox's take in Canada Sunday during the Super Bowl game. Drilling down into individual markets such as Toronto, Vancouver, Calgary and Edmonton, there is a bump in local Fox affiliate viewing in all those markets, but not one that would add up anywhere near the three million or so viewers one could reasonably assume found the U.S. feed.
In Calgary, for example, 97,000 viewers watched the game on Spokane, Washington, Fox affiliate KAYU. That's up 97-to-one from one thousand who tuned in for the Fox Sunday pre-game show which aired before the US signal was unblocked. Meanwhile, on CTV in Calgary, 131,000 were counted watching the Bell feed of Super Bowl LI. Another 16,000 watched on CTV Two.
In US rankings, according to Programming Insider Marc Berman, Sunday's Super Bowl LI on Fox is the fifth most-watched in the history of the game with an average audience of 111.3 million viewers. Factor in Fox Sports GO and NFL Digital as well as Fox Deportes, however, and the total audiences rises to 113.7 million, putting it in a tie as the second most-watched Super Bowl ever.