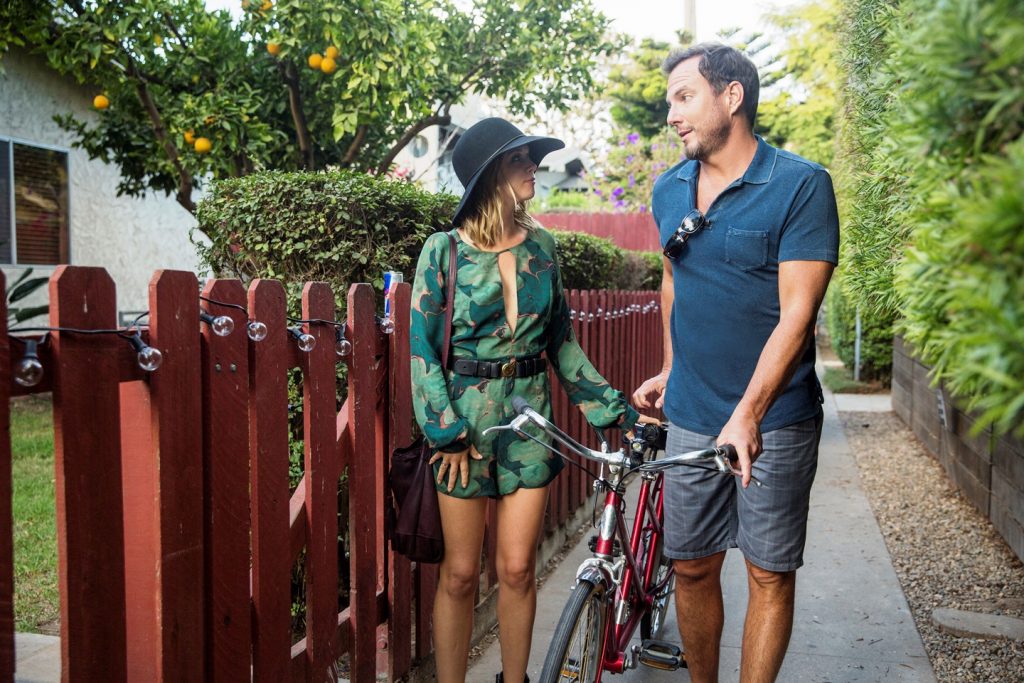 Many years ago, when I lived in LA while working for TV Guide Canada, I was always heading down to Venice Beach.
It was its own little circus, a great place to people watch. There was this guy there in the late-'80s who would cruise up and down the boardwalk on roller skates, wearing a billow-y, off-white ensemble topped off with a large, Jiffy-Pop-like turban. He usually had a guitar strapped across his back as he skated along. With his stringy, sun-burnt beard, he looked like What-the Cat-Dragged-in Stevens,
Years later, when I'd return to LA on TCA press tours, I'd go back to Venice and there he still was, like a homeless Disneyland mascot who wandered a half-hour north of Anaheim and got seduced by the ocean breezes, really cheap T-shirts and checkerboard Vans.
Skater-dude was probably still patrolling the boardwalk when Will Arnett was living in Venice. For years, the Toronto-native was determined to crack a TV lineup, shooting failed pilot after failed pilot, including doomed efforts starring Kevin Pollack and Mike O'Malley.
Arnett has admitted that those early career setbacks led to some booze-y times. He was finally snapped out of his arrested development by Arrested Development, a break he almost turned down, and which turned out to be his salvation.
Flaked, returning for a six-episode second season Friday on Netflix, is Arnett's homage to those times. He stars as a (not really) recovering alcoholic named Chip. He also co-wrote and co-created the series with Brit Mark Chappell (plus an assist or two from Arrested mentor Mitchell Hurwitz).
"It really is a place where it seems a lot of people go to re-invent themselves," Arnett says of Venice. "It's not uncommon to walk through Venice and see people who look like they're wearing a costume in a way."
Arnett made the remark two weeks ago when I caught up with he and co-star Ruth Kearney at a round table interview in New York.
"A friend of mind said to me last season, 'What's the name of that band that everybody in Venice is in?'" Arnett feels Venice sometimes looks like "a film set of a Tom Waits movie where everybody is wearing old hats from the '30s. Gold prospectors…"
There was a guy in Venice named Stefan, says Arnett. "After a couple of years,  I met somebody who knew him and he said, 'Oh yeah, Stefan…you mean Stephen? I grew up with him in Ohio, his name is Stephen.'
"It really made me laugh," said Arnett. "It was kind of part and parcel of the whole idea of  a guy who had created a persona for himself — just like Chip does in the series — because he's kind of avoiding who he is. Then he starts to almost forget who he is and he starts to believe his own shit in a way. That's pretty dangerous on an emotional and a spiritual level, certainly."
His license suspended, Chip does a lot of pedaling around Venice on his bicycle. Arnett says it is a fitting vehicle for the character. "It's almost like he's in the days of yore, when the land owner would go cruising through the village on his horse, seeing and being seen. He can check in and look around."
Chip hits rock bottom in Season Two, says Arnett. There are repercussions to the mistakes he made in Season One, including poaching his friend's object of desire. "We kind of take him apart and the bike included. The bike ends up having its own story if you will. And we see that you can't really continue on that trajectory."
Follow this link for more on Arnett and Flaked in this feature I wrote this week for The Canadian Press.