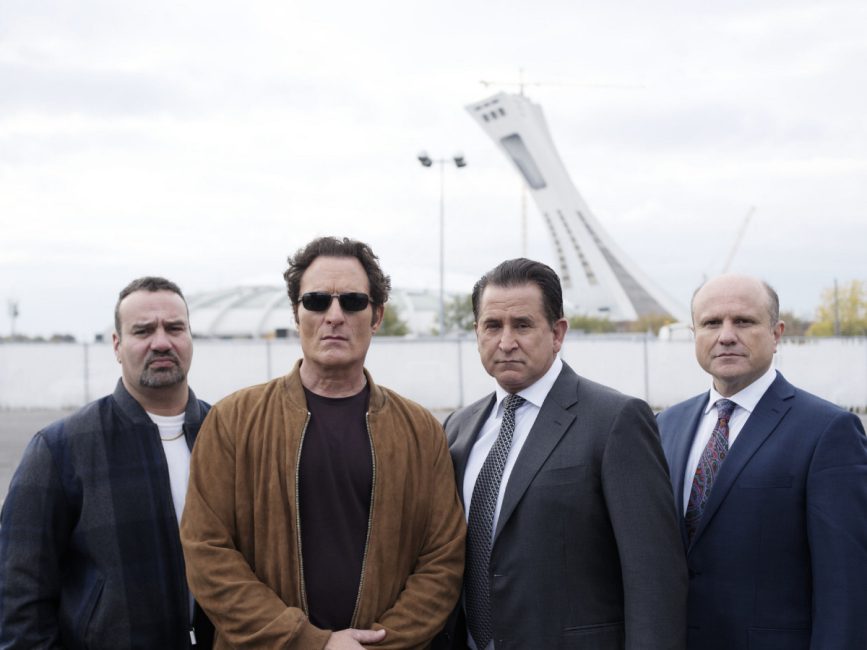 There was nothing but good vibes at Tuesday night's Bad Blood screening in Toronto.
Kim Coates and Paul Sorvino and his wife Dee Dee joined a sold out Scotiabank Theatre audience for a screening of the first episode, which premieres Thursday night on City. Executive producers Mark Montefiore and Patrick O'Sullivan from New Metric Media were also on hand, along with Jocelyn Deschenes, Sophie Pellerin and Virginia Rankin from Sphere Media Plus. City's original programming boss Nataline Rodrigues also made the scene.
The true life mob drama, based on the book "Business or Blood: Mafia Boss Vito Rizzuto's Last War" by Peter Edwards and Antonio Nicaso, stars Coates as an Irish mob lieutenant working to keep the mean streets of Montreal in line while cappa Vito Rizzuto (Anthony LaPaglia) cools his heels in an American prison. Sorvino, who plays Vito's father, treated the screening audience to an aria or two at a post movie Q&A session moderated by Teri Hart.
The six episode series will air Thursdays in September-October on City and will be shopped internationally next month at MIPCOM in Cannes. It's already getting raves, including this review by John Doyle at The Globe and Mail.
I was one of a handful of reporters who visited the set on location in Sudbury last December and spoke with the cast, who also includes Enrico Colantoni, Tony Nappo, Brett Donahue and Maxim Roy. LaPaglia seemed to be a tad surprised to be 410 km north of Toronto.
"That's the interesting thing," said LaPaglia. "When the producers offered it to my representatives, they said it was shot in Montreal. I didn't find out about Sudbury until I was well into it. I think they just conveniently forgot to put that in there."
LaPaglia's beef had nothing to do with the northern Ontario city. It's just that he has a teenage son at home and it's two flights and 13 hours to get back and forth from Sudbury to LA.
"You get used to it after my the first week and a half," he said of the winter locale. "There are good restaurants and nice people."
LaPaglia says the fact Coates was in on this caper made him want to join in.
"Kim and I have worked together three time before. That was also a deciding factor in saying yes."
Although they get on like a house on fire, LaPaglia says they're nothing alike. "Kim's a bit more of an extrovert. I remember the first time I met Kim I have a thing about my personal space. 'Don't come in there. anywhere,' and he'd be like bulling his way in. I say back it off buddy. But I like him."
LaPaglia is one of those actors who can do comedy and drama with equal ease. He never plans which genre he wants to do next.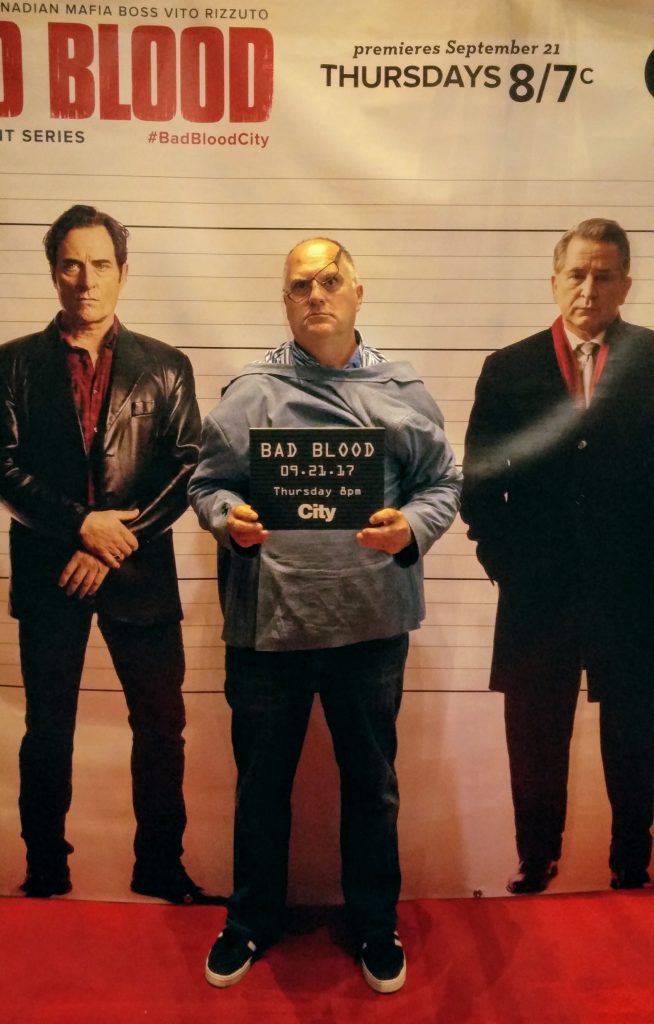 "No. you base it on script to script. There's always both out there, it just depends on what you gravitate towards. The toughest thing to find is good writing, and it gets tougher.
"Also it's what's available to you," he adds. "In the pecking order. Who's worth more in overseas pre-sales. So you only have the choice of what you have. Its not like I'm turning down projects George Clooney's getting offered. At my particular level. There's a fair amount of good material."
LaPaglia always killed it when he was asked to guest on Frasier as Daphne's boozy brother Simon Moon.
"They were fun," says LaPaglia of those episodes. "Enjoyed that, it was a great cast. A very well oiled machine by the time I got there they were on that thing like clock work."
Read more about Bad Blood in Sudbury here at this feature I wrote this week for The Canadian Press.