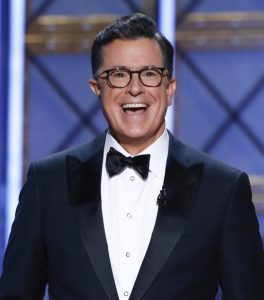 Don't even try to get me on the phone the day after the Emmy Awards. Starting Monday morning at 6am, I was on the blower with radio stations across the country, all looking for Emmy analysis as well as insights into the fall TV season that is already underway.
Eleven of those calls were from CBC radio stations from Victoria to St. John's as part of a syndicated round up. Those morning shows need content to go with the commute.
I also worked in a call with Bill Carroll, formerly of Toronto and LA radio but broadcasting since April of 2016 on Ottawa's CFRA, a TV hit in Agincourt with CTV News Channel's Scott Laurie as well as my other ol' radio pal, Scott Thompson at CHML in Hamilton.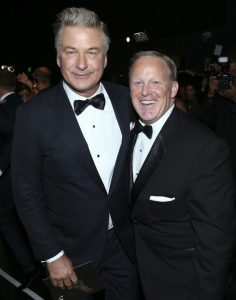 Thompson had several questions about the Emmy show: Was host Colbert too angry? (Nope — he's just smart and Trump-bashing has him in first place in late night). Is this the most political Emmys you've ever seen? (Doubt it — every year there's something, and at least this year the target of ridicule wasn't about a lack of diversity among the winners.) Is Alec Baldwin OK with doing Trump for another season on SNL? (Why not. He can always build another shelf for more Emmys. Besides, he lives in New York and can uber it to 30 Rock as well as where his other gigs for TCM and Match Game are shot. Not bad with three young kids at home.
You can listen to the entire 16:43 CHML radio segment here. More Emmy blather below.