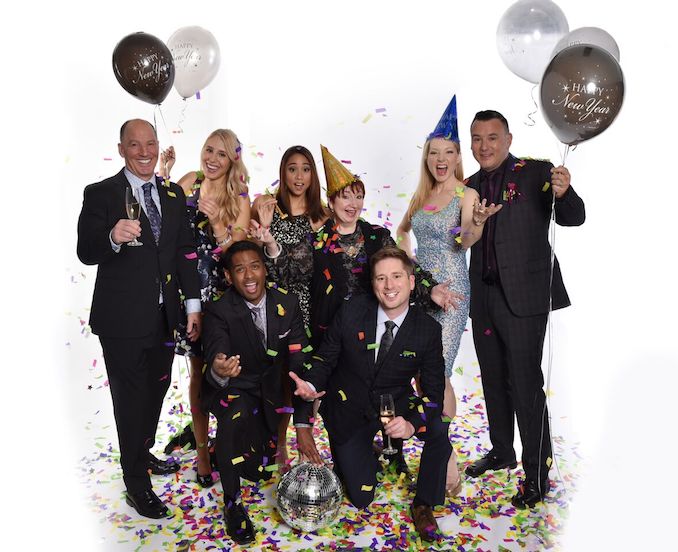 This Dec. 31st marks 25 years of Air Farce New Year's Eve specials.
Canada's most famous comedy troupe goes even further back on CBC Radio, debuting 44 years ago in 1973. Founding members Don Ferguson (who also executive produces the annual New Year's Eve specials) and Luba Goy started out as part of a four member team opposite Roger Abbott and John Morgan.
The last dozen years or so has seen the addition of Jessica Holmes, Craig Lauzon and Darryl Hinds, with a few others coming and going. Chris Wilson and Isabel Kanaan joined just last July for the Canada 150 special.
Emma Hunter was part of the troupe the last few shows but CTV called dibs and committed her to The Beaverton this December. That opened up a spot for Alberta-native Lisa Gilroy, who has Second City and Sketcherson roots and also has YTV gigs to her credit; she's currently living in Los Angeles.
"It's the old adage," says Gilroy. "Move to LA, start working in Toronto."
For more on Gilroy and this year's Air Farce New Year's Eve special, follow this link to the feature I wrote for The Canadian Press. The hour airs as 8 p.m. ET/PT and is repeated again on CBC at midnight.
From all of us at TV Feeds my Family (well, okay, me), Happy New Year!