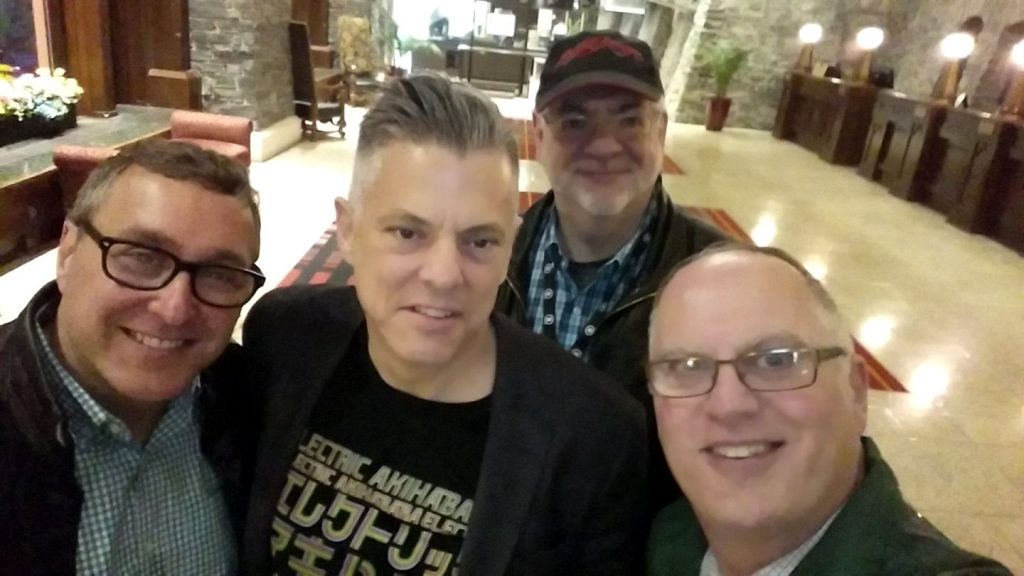 Jay Switzer knew where to get the best onion rings in Canada.
He was convinced that they were at the A&W in Canmore, Alta., a few kilometers from one of his favourite destinations, The Banff Springs Hotel.
Every June, for years, Switzer would rent a van and drive a few fortunate colleagues from the Calgary airport to the Banff International Media Festival. This would be along one of the most breathtakingly scenic mountain and valley routes in all the world. The destination was the hotel and the excuse for the annual trip was the festival but the real motivation were those rings. Switzer reached for the brass one and the onion one with equal gusto.
He died Monday in Toronto after a short battle with cancer. He was 61.
Tributes to the former CHUM Limited CEO and co-founder of the Hollywood Suite digital and specialty platform are pouring in today from industry colleagues from around the world.
The great respect and affection for the Calgary native within the industry was evident in the honours that came his way during his final few months. He was named to the Order of Canada last December, and the Academy of Canadian Cinema and Television will salute his memory with their Board of Directors Tribute at the next CSA Awards.
It was also there with every heartfelt, "How's Jay?" one encountered at media gatherings, even on the recent Television Critics Association press tour in Pasadena. Affection for Jay went Over The Top long before that phrase further delineated the TV landscape.
Jay's absolute passion for the business, as his friend and business partner at Hollywood Suite, David Kines, notes, "is the result of a perfect triangle. His father Israel (Sruki) was a highly respected cable TV engineer and his mother Phyllis was an early champion of Canadian storytelling."
With Toronto's brazenly independent Citytv their other off-spring, it wasn't long before Jay was part of the family business. His first job in broadcasting, at the age of 16, was on the switchboard at Citytv. As floor director, he was soon helping to assemble the boxing ring, along with his high school classmates, for Citytv's live "Fight Night" broadcasts.
"The pay was $1.50 an hour," says Kines, "but he got to clean George Chuvalo's spit cup."
At 17, Jay apparently survived a stint floor directing a pilot for the notorious Dutch madam, Xaviera Hollander. Among his foreboding tasks: wiring up her lav mic.
In a few short years, Jay was helping to program the station, creating shows and boldly snagging rights to TV's greatest-ever franchise, Star Trek. With CHUM buying Citytv in 1978, he helped supervise the expansion into other platforms,  co-writing the license application that brought MuchMusic to air and eventually overseeing the development of other specialty services such as Bravo!, Space, CP24 and many others.
It was during these years when Kines, an editor on The New Music starting in 1984,  first encountered Switzer:
The producer of the program at the time was Daniel Richler, and we were, as usual, frantically editing the weekly show, and this particular week we had a full episode covering a music festival. We were having a very difficult time fitting everything in to our 60 minute slot so we went to see Jay, the Citytv Program Director at the time, to ask for an extra 30 minutes of air-time. Jay turned us down, saying if the material was so good it would make an amazing hour. It was my first lesson in "less is more" and one of many I learned from him that has stuck with me to this day.
I had the pleasure of interviewing and occasionally just hanging with Jay at industry events over the years and was always struck by his passion and enthusiasm for television specifically and life in general. He was both a fan boy and the Yoda of the Canadian TV industry, as versed in licensing and CRTC protocol as he was in Star Trek: The Next Generation lore. In recent years, that passion extended to mentoring the next generation of TV leaders as well as bringing friends together on new projects.
He was also unabashedly crazy about his wife, actress Ellen Dubin. He liked hearing others were doing well professionally and personally, too. He had a generous heart.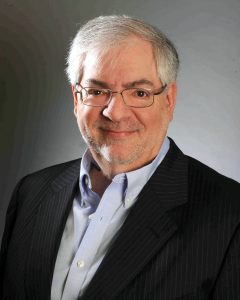 That didn't mean he wasn't fiercely competitive or was about to surrender his well-earned spot on the Canadian media scene. Two summers ago, he showed off one of the loftier suites at the Banff Springs Hotel, a view he carefully reserved every year. A tour of his enclave included the turret, wide balcony and impressive cathedral ceiling. It had once been the favourite suite of former Bell Media chief executive Ivan Fecan during his glorious run at CTV. The second Fecan abdicated, Switzer pounced.
A few years ago at a TCA press tour gathering, I sat in while Paul McCartney, live via satellite, talked about a certain quality shared by some of his favourite collaborators. He described Albert Maysles — half of the famed brother team of documentary filmmakers — as a guy with a twinkle in his eye. "Anyone who's a great artist with that twinkle is special," said McCartney.
Switzer had the twinkle and never failed to share it. He truly was a special individual.
Condolences to his family and many friends. Toast his memory, with wine, sure, but with onion rings if you have 'em. Think of him the next time you see something original and one-of-a-kind on Canadian television.