For the past several years, CBC has hosted a winter press launch in Toronto at their downtown broadcast centre. Couches are arranged and cast members and producers from the new shows are gathered in various curtained-off corrals. Sandwiches are served (get there before The Star's Tony Wong eats them all) and reporters are shuttled back and forth between stations by clipboard-wielding air traffic controllers.
This December, the Crawford cast emerged as the fun crew. Interviewing them was almost as much fun as watching their series, which launches Friday on the CBC TV app as well as cbc.ca/watch. The series will also air this summer on the main CBC broadcast network. This marks the first time CBC has opened a show on an OTT platform, another sign the public broadcaster sees digital as the way to go.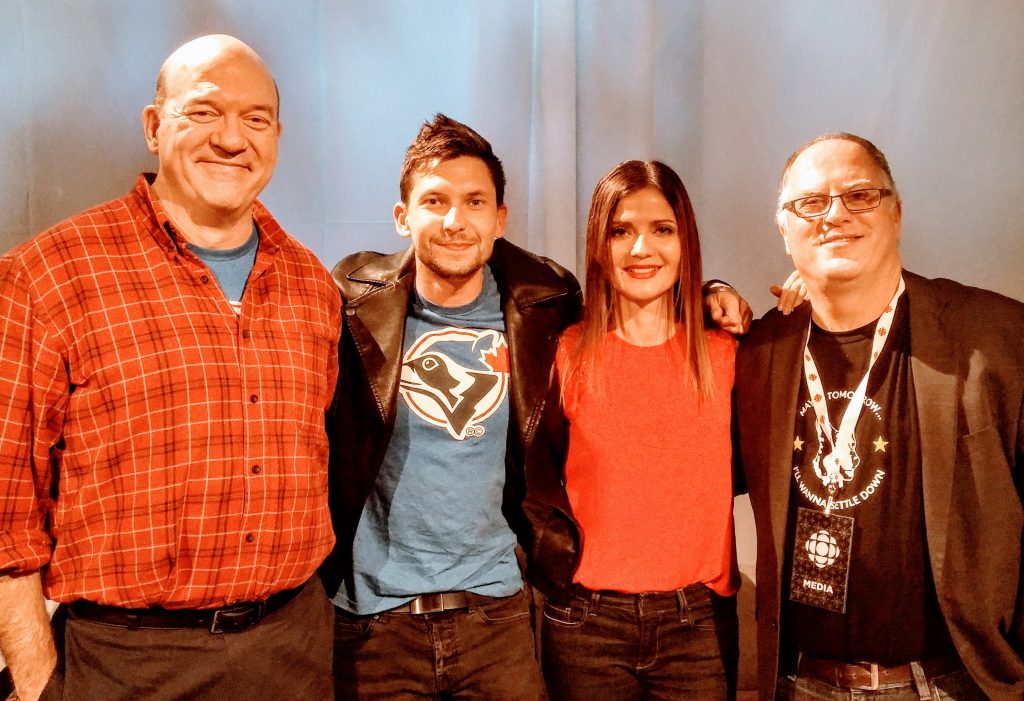 Created by Mike Clattenburg and Mike O'Neill, two Trailer Park Boys alumni, the series stars John Carroll Lynch ("Fargo") as a former police chief who lost his ability to speak when he was shot in the head in the line of duty. He communicates by typing words on his smart phone that are then read aloud by an automated voice.
Jill Hennessy ("Law & Order," "Crossing Jordan") plays his adored yet openly unfaithful wife Cynthia, who's also a celebrated cereal company executive; Kyle Mac (Netflix's Dark Matter) plays Don, a fallen rocker-turned raccoon whisperer.  Alice Moran plays Don's long-suffering older sister and Daniel Davis Yang plays his weird younger brother. They share a raccoon-infested house on a street named "Crawford."
I've interviewed Alberta-native Hennessy several times before, including during her run on Crossing Jordan. Back then, she delighted my editors at the Toronto Sun by expressing her desire to be a Sunshine girl. Her wish was quickly granted.
We chatted briefly about a year ago at the January '17 TCA press tour where she was helping to promote the Fox limited run drama Shots Fired. She told me then she's been contacted about this wild comedy back in Canada, and it was something I'd probably want to check out.
Crawford is sweetly subversive, delightfully off kilter and pure catnip to TV critics who tend to always be on the lookout for something different. Clattenburg brings his talent for writing and directing from the street up as well as for keeping every character as eccentric and as original as possible.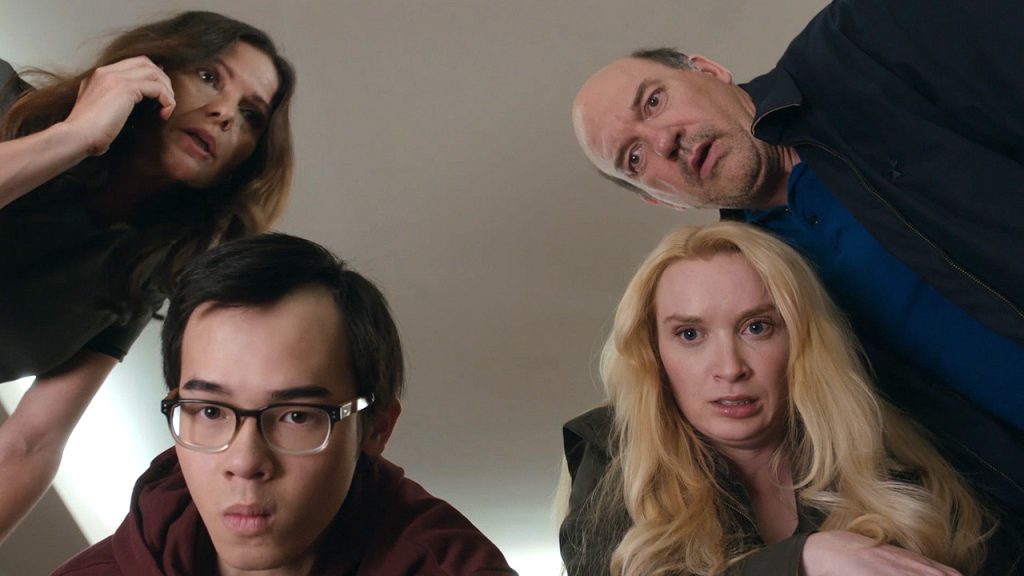 The cast seemed especially keen to talk about the raccoons. The beefy rodents came with their own handlers, but one cast member in particular, Kyle Mac, displayed a knack for bonding with the main critter, a raccoon named Maria.
"The raccoon liked him  and kind of gravitated to him," said Clattenburg.

"I had to stare at Maria's eyes a lot," said Mac. "We had an actual connection and I knew that that raccoon was not going to hurt me. There was no way! We got closer and closer."

"You dated for like a week. Okay?" added Lynch.

"I was coming off a breakup and I was desperate," said Mac.

"But I'm so glad that you kept it professional with her after the break up," added Lynch. "A lot of people don't have that level of maturity."
And so it went. I asked the two Mikes if this was how they wrote the episodes. "I'm making notes right now," said Clattenburg.
He described how the humans and raccoons worked together. The cast and crew were setting up a tricky scene where Maria was supposed to come down a tree and get into a clothes hamper. As they were shooting, Mac came up to the tree, called Maria down, and she went directly into the hamper, popping her head up once she was settled.
"We were blown away," said Clattenburg. Look for the scene in the 6th episode, which you can see right away; all 12 episodes will be up and available for binge-viewing this Friday.
Read more about Crawford here at this feature I wrote this week for The Canadian Press.