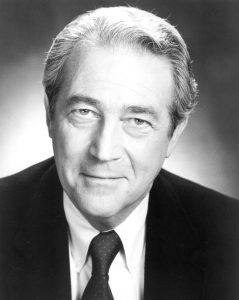 James Karen is one of those actors whose face you recognize even of you don't know his name. If "Actor whose name I don't know" was something you could look up, Karen's face and name would likely be on the other end of a search.
He played a lot of nameless guys, including Larry's silver-haired agent on The Larry Sanders Show, Jane Fonda's boss in "The China Syndrome" or the real estate developer in "Poltergeist."
Karen died Tuesday in Los Angeles at 94. He played many, many characters in countless TV episodes, on Broadway stages and in feature films. He has over 204 IMDb credits, including episodes of Seinfeld,  Judging Amy, The Practice, Walker, Texas Ranger, The Commish, Designing Women, The Rockford Files, All My Children, L.A. Law, Matlock, MacGyver, Murphy Brown, Moonlighting, M*A*S*H, Magnum … if you just added up the "M"'s it would fill most other actor's resumes.
I never met or interviewed him, to my regret, especially based on the tributes pouring in on the Internet. Leonard Maltin did, and the two became such good friends Karen asked him to write his obituary — a few years, as it turned out, before he needed it.
Follow this link to Maltin's site and read Leonard's comprehensive and moving tribute to one of the great characters actors, and, apparently, just all around great characters, of our time.