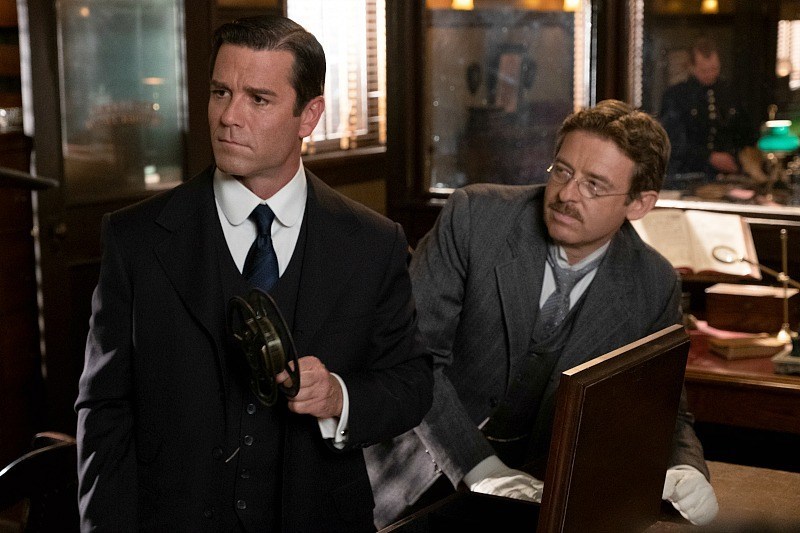 Monday's episode of Murdoch Mysteries — available for streaming now at CBC Gem — features one of those historical howlers that keeps this series fun for fans. It shows Detective Murdoch (Yannick Bisson) teaming up with inventor Nicola Tesla (Dmitry Chepovetsky) to create a new fangled bit of sorcery called television!
The episode ("Murdoch and the Undetectable Man"), written by co-executive producer Paul Aitkin, marked the third appearance of the inventor on the series. The story was mainly about how this other inventor had found a way to make himself invisible — perhaps in order to kill and steal. Which reminds me of one of my favourite TV announcer gags: "The Invisible Man will not be seen tonight…"
Tesla winds up demonstrating his latest project — a crude, early device capable of transmitting images live, like a TV set — but there's just one thing he can't figure out. Murdoch, of course, has the answer, illustrating the basic principles of a scanning system by using two combs.
Murdoch is only really interested in using television as a crime fighting device and sees no commercial application for it. When his bride Dr. Ogden (Helene Joy) suggests television could one day be in people's homes, Murdoch grimaces as if he could already see in his mind's eye what future generations would one day be confronted with on TLC.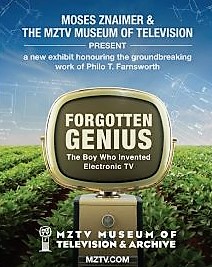 Tesla, best known today as the namesake behind those cool looking electric cars, did not invent television. You can find out who did — and several lay claim — at MZTV, the amazing museum of television curated by Moses Znaimer. It is located at the Zoomerplex campus in Liberty Village in Toronto. Nowhere else in the entire world boasts such a collection of pre-war televisions, including the actual set that thrilled patrons at the 1939 World's Fair. MZTV currently has an exhibit packed with rare artifacts saluting Philo T. Farnsworth, generally regarded as the inventor of electronic television. Read more about that exhibit here.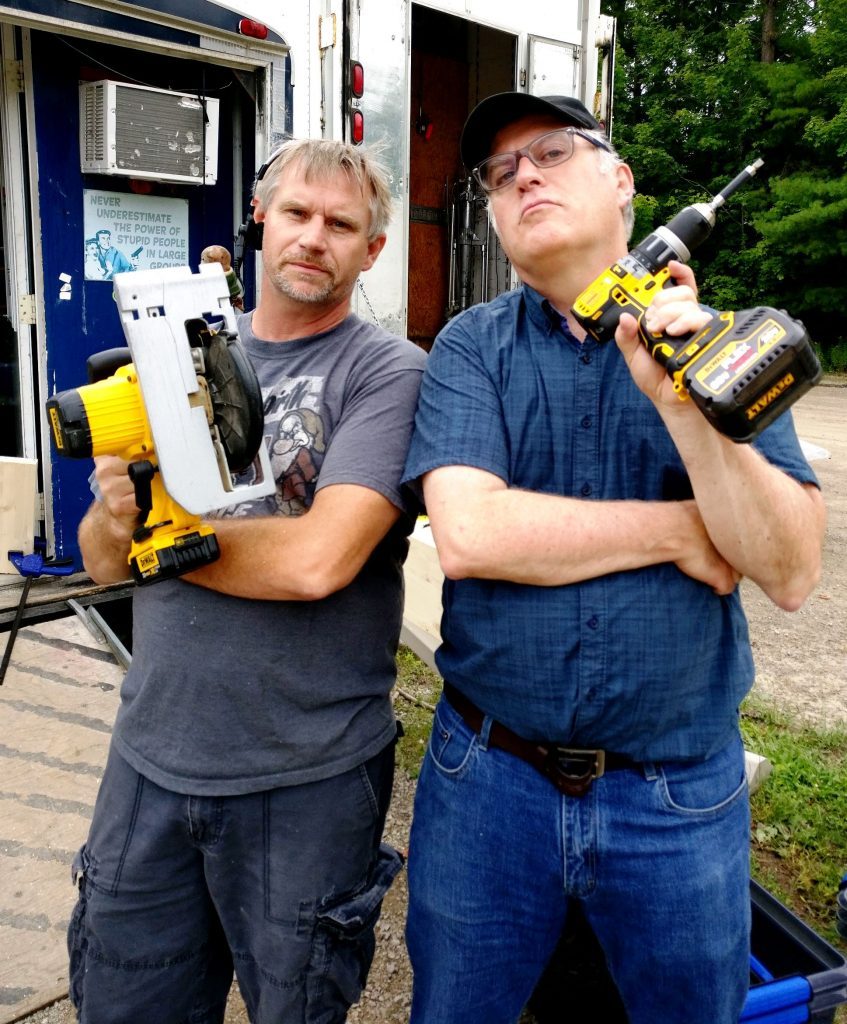 The device showcased on the Murdoch episode looked to be patterned more on the early mechanical TV sets produced by Scottish inventor John Logie Baird. They feature a large flywheel with holes; MZTV has several working Baird sets on display. The series, set in 1906, is stretching things a tad here, although some early TV experiments do indeed date back to that date.
The guy who had to "invent" the Murdoch TV set wasn't Murdoch or Telsa — it was Craig Grant, the series' resident — as he calls himself on Twitter — "Prop Monkey." When I visited the series on location in September, the cast and crew were shooting at the Westfield Heritage Village north of Hamilton, Ont. Craig was set up outside among the various portable dressing rooms and trailers. He was armed with saws and drills and spray paint, building the primitive TV set to be used on the show — out of wood!
This episode has plenty more to offer, including the return of Thomas Craig as Inspector Thomas Brackenreid and an appearance by a famous former Canadian Olympian in a guest starring role: figure skater Elvis Stoyko. Elvis — who once was a voice on The Simpsons — plays a murderous hit man who spills the beans to Murdoch. As non-actors go, he's much better than that fellow they got a few weeks ago to play the Ticketman.