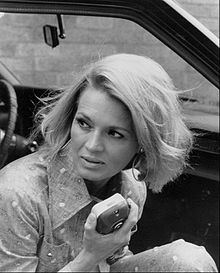 This weekend in Los Angeles, the stars you grew up with on television are ready to sign your autograph book.
William Shatner, Richard Dean Anderson, Angie Dickinson, Barbara Eden, Brent Spiner, Dawn Wells, Erik Estrada, Genie Francis, Hal Linden, Lou Ferringo, Parker Stevenson, Peter Marshall and Sally Kellerman will all be on hand, some of them Saturday only, at The Hollywood Show. The gathering takes place Friday (previews only; no stars), Saturday and Sunday at the Westin Los Angeles Airport Hotel. Follow this link for more information.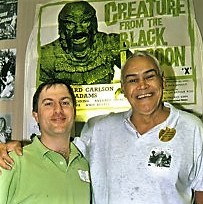 Not everybody at the show is a star of such high wattage — or is even recognizable. I remember in 1997 meeting Ben Chapman, who was hidden under tons of latex as the original Creature from The Black Lagoon. Chapman, who died in 2008 at 79, flew in from his home in Hawaii to cash in at The Hollywood Show. On hand this year will be other less-then-luminaries, including actors whose autograph value is raised because the once played red-shirted Star Trek extras. The original parents on 90210, Carole Potter and James Eckhouse, will both be there. Larry Thomas, the infamous "Soup Nazi" from Seinfeld, will be happy to shout at you. Others are still working, including Julianne Grossman, heard as the voice of the computer on the new Star Trek: Discovery.
Over the past 20 years I've attended several of these gatherings, but I haven't seen a list with as many names from the '60s and early '70s in quite a while. For example: Wells, who was at the very first Hollywood Show I attended in 1997, played Mary Ann on Gilligan's Island. Twenty-two years ago she was there with "The Professor" (Russell Johnson, who passed away in 2014 age 89). The two of them were autographing coconuts!
The stars sit at tables behind tall stacks of 8 x 10s. In '97, you could still get an autograph for ten bucks; the average is closer to US$40 nowadays, with TV luminaries such as Shatner demanding $85 to sign or to pose for a selfie. Anderson will MacGyver you an autograph for $75; Eden or Francis will run you $50 each. Movie and film icon Dickinson, 87, is a bargain at $40.
Barney Miller alumni Linden and Max Gail are asking $80 to sign the same item. Three former members of the L.A. Law cast (Harry Hamlin, Susan Ruttan and Michelle Greene) will pose together for $99. A signed photo with eight members of the cast of Star Trek: The Next Generation (Spiner, Jonathan Frakes, Gates McFadden, Denise Crosby, Michael Dorn and Marina Sirtis are also at the show) is priced at $299; with Shatner, US$375. Set phasers for stun!
Shatner's co-star on the original Star Trek, Nichelle Nichols, will also be there, making what is billed as her farewell appearance. Famed for playing Uhura, Nichols was recently diagnosed with dementia.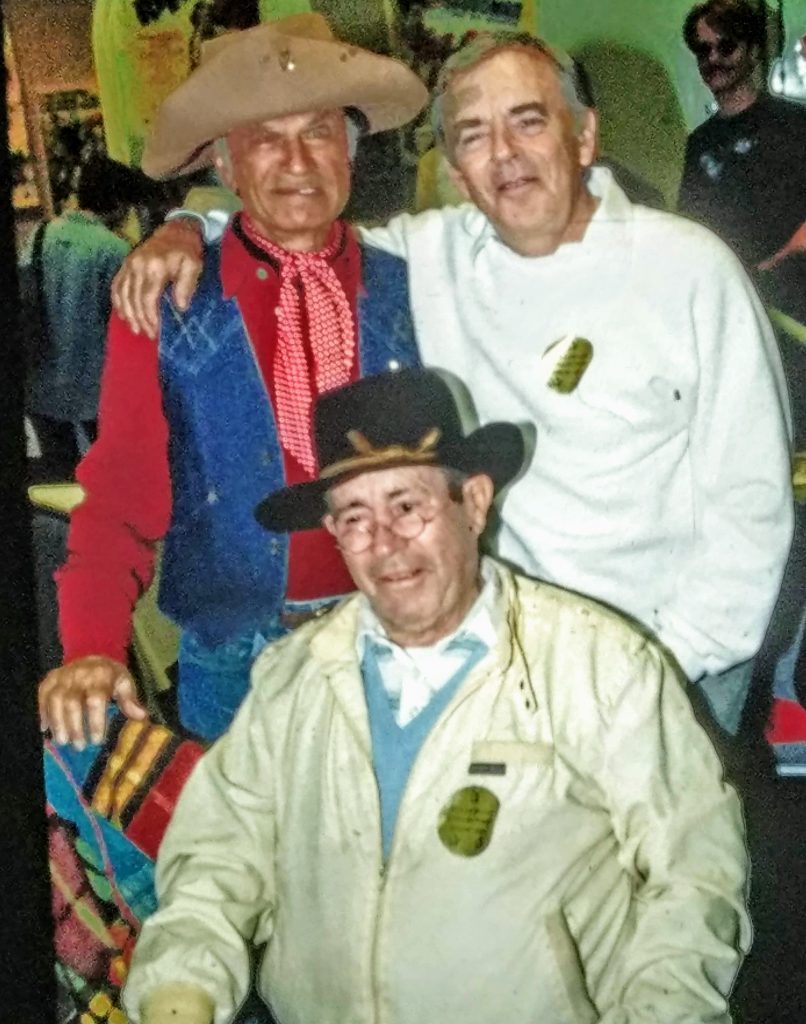 For some stars over the years, this opportunity to meet fans and put cash in their pockets was a godsend. Many actors and actresses who worked in the '60s and '70s saw very little in terms of residual income. Batman's Robin, Burt Ward, told me the cheques stopped after six repeats and neither he nor Adam West saw a nickel from toy sales. Being typecast in a sitcom or drama back then often shut actors out of any future work. Ken Berry, the Mayberry RFD and Mamma's Family star who recently passed away at 85, told me back in '97 that this was grocery money for him, and he needed it.
Others seemed to have been talked into it. I remember having quite a conversation with TV's original fitness guru, Jack LaLanne, who seemed embarrassed to be there. LaLanne, who passed away in 2011 at 96, stressed that he was giving some of the cash to charity. He dissed Suzanne Somers for her thighmaster, claiming "It will make your ass bigger!" His table held a few DVD's of his fitness regime, available for sale.
One reason I wish I was attending this year was to have a chance to meet with Sherry Jackson, who gained fame as a child star in the '50s, especially as Danny Thomas' eldest daughter in Make Room for Daddy. Jackson was always a welcome sight on many shows in the '60s and '70s. I have 16mm prints of two of her appearances, one on Batman, one on My Three Sons. This weekend, she will likely sign mainly photos of her memorable Star Trek appearance
Attendees come from all over the US and Canada. For many it will be the last chance to speak with one of their childhood favourites. I remember seeing Alvy Moore from Green Acres at that 1997 show; within a few months he was gone at 74. Also gone too soon was Buddy Hackett, who died in 2003 at 78. Both men were clearly ailing at the time, but found ways to spring back to life after some positive feedback from a fan.
Not all the stories are sad ones. One of my favourite conversations was with Keith Thibodeaux. As "Little Ricky, " he remains the only surviving cast member from I Love Lucy. He was fit and happy to talk, sharing great stories about working with TV legends Lucille Ball and Desi Arnaz. Erin Murphy, now 54, who played Tabitha on Bewitched, had nothing but nice things to say about Elizabeth Montgomery. Many other child stars I have spoken with at the shows over the years had mainly happy tales to share.
If you're in Los Angeles this weekend, check out The Hollywood Show. It's like pressing rewind on your childhood memories.