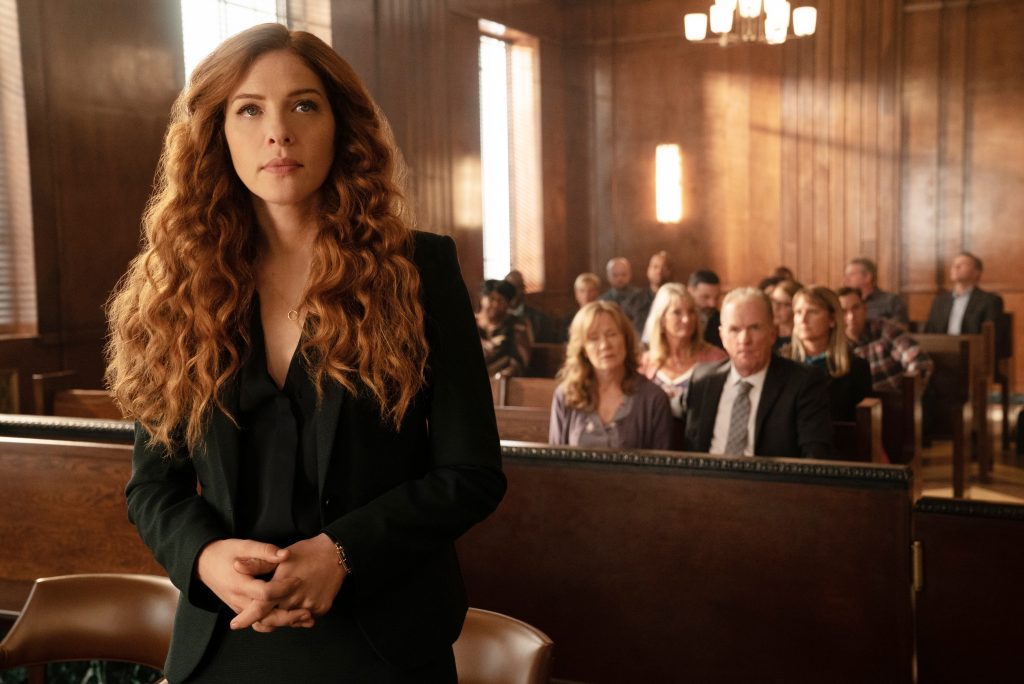 I've always been a fan of Montreal native Rachelle Lefevre (Under the Dome, last season on Mary Kills People) and she's the reason to watch this otherwise predictable law drama. Lefevre plays Chicago attorney Madeline Scott, who leads a spunky legal team at a "wrongful conviction firm" (is that really a specialty?). Scott was once herself wrongfully convicted and spent a decade in the slammer. She's now a Yale law school grad with scores to even, especially one with Gore Bellows, a slick and smarmy DA with political ambitions who sent her and her troubled brother Levi (Riley Smith from Frequency) down the river.
The DA is played by Fraser's Kelsey Grammer, all but hissable here in what amounts to little more than a cameo that probably took just two days off his calendar. Listen carefully and you can almost hear Bart Simpson beg Grammer to sing selections from H.M.S. Pinefore in the background.
The idea that Grammer's DA could twice square off in court against a lawyer he put away for ten years is just one of the big howlers in this hokey yarn. Still, Lefevre underplays it all beautifully while, at the same time, bringing some sass to her scenes. Also excellent is Vincent Kartheiser (Mad Men) as the firm's sword-wielding investigator, Bodie Quick.
Proven Innocent also stars Russell Hornsby (Grimm) as Scott's partner Easy Boudreau, the lawyer who set her free after all those years in prison. Nikki M. James (The Good Wife) plays the firms communications director. The series is produced and directed by Danny Strong (Empire) and David Elliot ("Four Brothers"), who lose at least one star for calling the bad guy "Gore Bellows" and giving other characters names such as "Quick" and "Easy."

The series premieres Friday night at 9 p.m. ET/PT on Fox.