Oscar ratings are plummeting. I blame Leslie Neilsen.
The Canadian born "Naked Gun" star hasn't made a movie since 2009. This is mainly because he died in 2010.
Neilsen was pretty much the reason I went to the movies. Imagine how much better "The Shape of Water" would have been if Frank Drebin had been on that case. Or "Moonlight," "Spotlight, "Birdman" or "12 Years a Slave."
Why pick movies that have completely slipped into obscurity? These, folks, are the last five Best Picture Oscar Winners. Honest! Now, let's look at ratings for the last five Oscars:
When Ellen DeGeneres hosted in 2014, 43.7 million US viewers tuned in. When Neil Patrick Harris did the honours in 2015, viewership dropped to 37.3 million. The next year, 2016, 34.3 million saw Chris Rock take a turn. Jimmy Kimmel stepped up in 2017. He was greeted with 32.9 million viewers. Last year, Kimmel returned, this time bearded, and Oscar fell to an all time low of 26.5 million.
Holy crap. Oscar has fallen out of favour faster than Harvey Weinstein!
Sunday night, the 91st Annual Academy Awards will have lost its host and, compared to 2014, half its audience. It has dropped a ton since ratings peaked in 1998 with 57 million viewers. "Titanic" won Best Picture that year, with Jack Nicholson taking the Best Actor prize. Hosting that year: Billy Crystal. Movies and Oscar reigned supreme back then. This was before The Sopranos, 12 dollar popcorn barrels or Twitter.
There are many reasons Oscar has seen such a rapid decline these past five years. Not least of which is that everything that peaked on television in 2014 — around the time Netflix emerged as a streaming powerhouse — is less of a broadcast draw nowadays. Even The Super Bowl has been down five consecutive years. All the recent screw ups haven't helped, including Kevin Hart's removal as host, a "Most Popular" category being added and then yanked plus the recent flip flop over dumping Best Cinematography and three other categories into commercial breaks. D'oh!
A turning (off) point for me was the year DeGeneres took a selfie on stage with several stars from the front few rows. They all seemed just dying to meet themselves. It took away some of the Hollywood lustre for me. Clark Gable, Jimmy Cagney and John Wayne would have crushed the iPhone with their bare hands. Bad enough that their movies are now being watched on tiny mobile screens. Norma Desmond was right: "It's the pictures that got small."
Several have suggested that Millennials simply aren't into watching Hollywood elites swap trophies. My own theory is that the Oscars and today's feature films are no longer relevant to adult viewers. If you're not into actors battling CGI effects while standing in front of green screens wearing capes and cowls, you're likely no longer going out to the movies. All the great adult storytellers are making content for Netflix, Amazon, HBO and FX.
Over the past 12 months I've seen just two of the Best Picture Oscar contenders: "The Favourite" and "BlacKkKlansman." The later features an intense performance from Adam Driver but is otherwise Spike Lee light. The former features rich characters and a great premise but seems to lose direction before it rolls to a meandering stop. I enjoyed Melissa McCarthy and Richard E. Grant in "Can You Ever Forgive Me," and hope they both win, but there were just two other people in the cinema the day we ventured out for that movie.
My favourite flick for 2018 isn't even nominated: "Stan & Ollie." Worse, neither are its two extraordinary stars: Steve Coogan as Stan Laurel and John C. Reilly as Oliver Hardy. This is another fine mess the Academy has gotten itself into.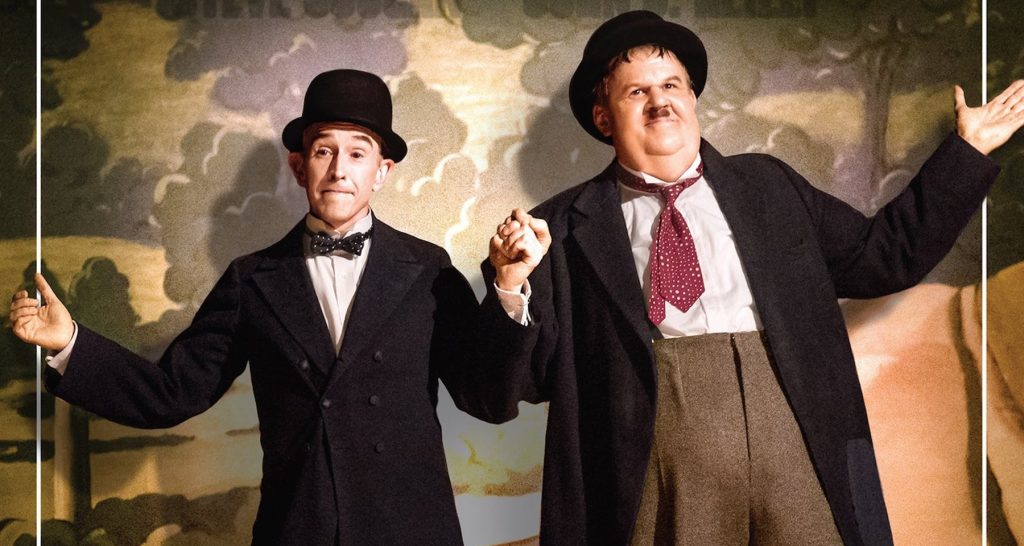 So the decision comes down to this: watch and hiss if Glenn Close or Christian Bale win? Watch and tweet snark about the umpteenth "Star is Born" remake or the watered down, Lifetime-movie-ish Queen biopic I sorta watched on the seat backs of other passengers on a recent flight? Imagine if, as at one point contemplated, Sasha Baron Cohen had played Freddy Mercury — or if he was hosting the Oscars. Then you'd have my attention.
Instead, Sunday night, get set for three-and-a-half hours of we will not rock you. If "Roma" wins, as many pundits are predicting, it will be the first time a feature film financed by Netflix takes home the biggest prize in movies.
Well, second biggest. Netflix already took home the audience.