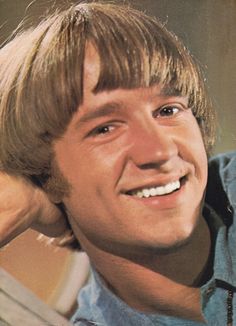 Peter Tork just took that last train to Clarksville. The performer, who died Thursday in Connecticut from complications from cancer, is another of those deaths that causes children of the '60s to put down their burgers and fries and reach for the metamucil. The so-called "court jester" of The Monkees was 77.
Not as cute as Davy Jones (who died in 2012), as lucky as Michael Nesmith (who inherited his mother's "Liquid Paper" correction fluid business) or as charismatic as Micky Dolenz, Tork nevertheless had a puckish charm and a devoted fan following as one of television's "Pre-Fab Four." While rarely a vocal lead in the group, he really could write songs as well as play the banjo, acoustic bass, keyboards and guitar and did so on tours and recordings from the group's third album on.
I never met him, but a friend did. The late, great Hollywood photographer Gene Trindl shot a lot of TV Guide covers–over 200 in total. The shoot that kept on giving, he once told me, was the day he spent with The Monkees.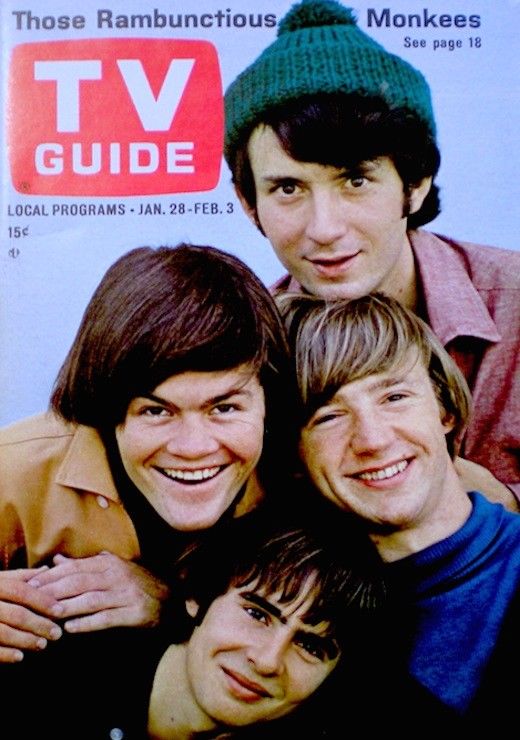 Trindl got a call early in 1966 to photograph the four young stars of the NBC comedy. Think Beatles, he was told. Gene met Davy Jones, Mickey Dolenz, Michael Nesmith and Peter Tork on the Warner Bros. Western lot in Burbank, Calif., a fabled TV playland that, sadly, no longer exists. They horsed around the swimming pool, did set ups in the street, and generally clowned around while Gene snapped his way through several rolls of Kodachrome.
This was right before the series hit the air. It was just another job, Trindl thought. Then the cheques started coming in. Not just from the Guide but from the teeny bopper magazines and other editorial use. Then there were the lunchboxes, posters, album covers, foreign album covers–and on and on and on.
The Monkees (1966-68) was a merchandising phenomenon, the first U.S. network TV series to define and exploit the 12- to 34-year-old demo. Every reunion tour or Greatest Hits CD, Trindl pocketed another payday. Gene was often called upon for cast shots grouping three or more, one of his specialties, along with his mastery of available light.
Interesting to see how he stacked these kids, then 21 to 24 years of age (Tork was the oldest), and how this one shot (above left) captured their personalities: Nesmith looks bored and ready to move on; Dolenz, delighted to be front and centre, Jones polished and posing and Tork — he just looks happy to be there. It was a moment in the sun that, in many ways, lasted a lifetime.