I'm late in posting this, but glad we live in an age when almost everything is a click away, so if you're streaming savvy check out American Masters "Sammy Davis, Jr.: I've Gotta Be Me."
This outstanding documentary, already a festival favourite, premiered Tuesday on PBS but can still be streamed until March 19 — at least in the United States — here at PBS.org. Unfortunately, it is not available at that streaming site in Canada due to "rights restrictions" — meaning someone else up here has it. (Please point the way in the comments if you're in the know).
So many celebrity biographies today seem like Facebook posts – they only show the good stuff. This briskly entertaining look at the life of Sammy Davis, Jr. (1925 – 1990), is a portrait of a brilliant entertainer who tapped across the front lines of America's racial divide. Raised as a child star who never spent a day in school, Davis could sing, dance and, in the words of Laugh-In producer George Schlatter (featured in this doc), "play everything but his coat."
He was beaten by white soldiers in the army, shocked audiences by impersonating white superstars in the '50s and angered studio bosses by dating white starlets. He survived the loss of an eye in a car accident and found solace in the Jewish faith. His brief affair with Kim Novak and 1960 marriage to May Britt brought death threats from the South, and there was nothing "Rat Pack" friends like Frank Sinatra could do when John F. Kennedy callously banned Davis from the president's inauguration.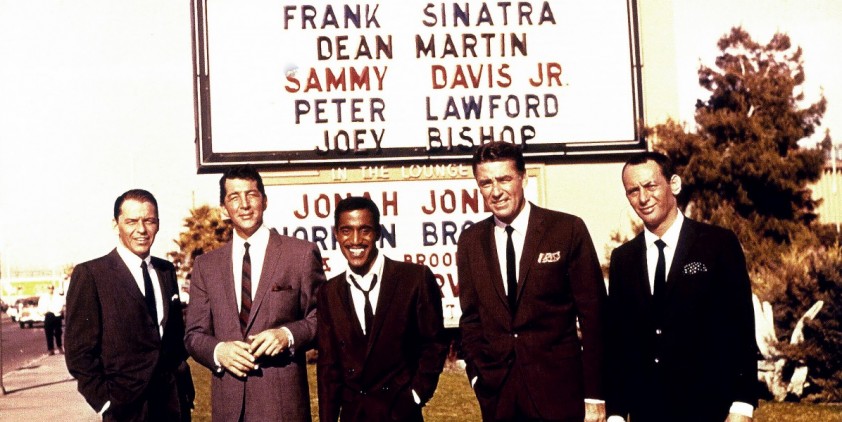 When Davis later hugged another president – Richard Nixon — his support of Martin Luther King during the 1963 March on Washington was forgotten by many in the black community.
The special is packed with great clips, drawing from a Canadian one-man special Davis did for the CBC in the late '50s. At the time, no American broadcaster would grant him a similar showcase. Davis sang, danced and played several instruments on the special, including the drums. It was an episode of CBC's Parade, sponsored by Sunbeam appliances, with a young Bill Walker (Party Game) as announcer.
Davis never looked better on screen and thanked his producers and CBC at the end, grateful to get the kind of television exposure he was denied up until then on American network TV
Among those interviewed for the documentary are Whoopi Goldberg, Billy Crystal, Quincy Jones and Norman Lear, who reveals that kiss Davis planted on Archie Bunker's cheek on All in the Family was all Sammy's idea. ****