On a day when many are celebrating John Candy — 25 years after his death — comes word that Luke Perry has succumbed to the massive stroke he suffered late last week. The Beverly Hills, 90210 and Riverdale actor was 52.
Candy was just 43 when he died. He passed away in 1994 on SCTV cast mate Catherine O'Hara's birthday. The Schitt's Creek star turns 65 today. Another reminder that we all have just so much time to get it done.
Perry's life ended just as he was receiving terrific reviews for his work on Riverdale. A statement issued by Greg Berlanti and the other producers of that series singled him out as "a father figure and mentor to the show's young cast" as well as being incredibly kind and generous. Many other tributes are pouring in on social media. "…honestly can't remember working with a sweeter guy," tweeted Kim Coates, who teamed with Perry on the 2008 Hallmark western, "A Gunfighter's Pledge."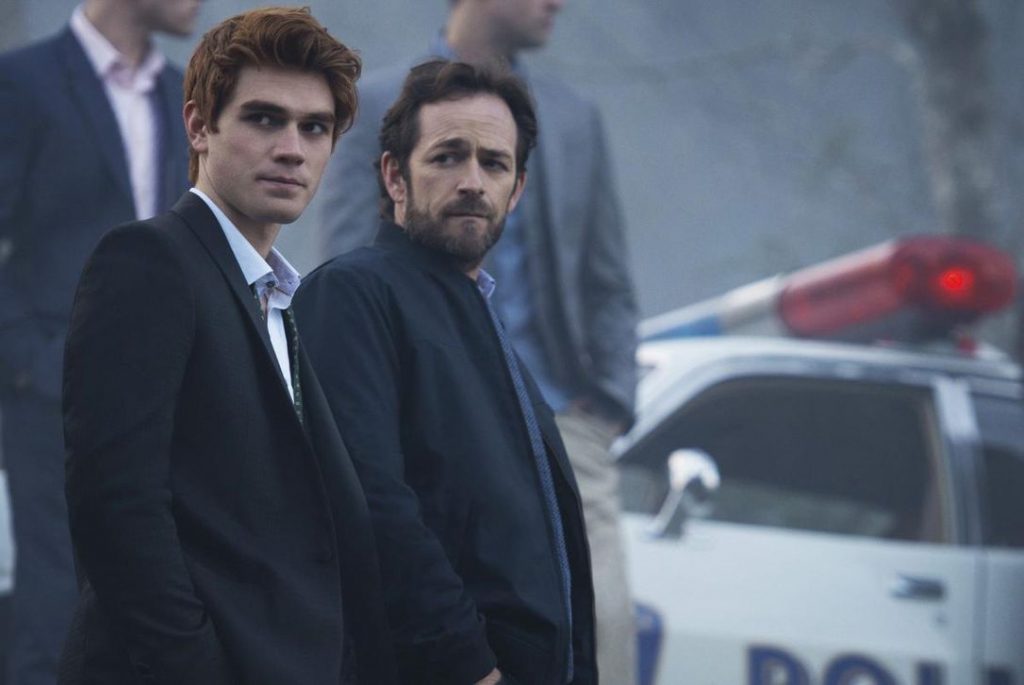 Perry was slightly older than his other cast members when the prime time high school soap 90210 became an instant hit in 1990. He was three years older, for example, than his Canadian co-star Jason Priestley and seven years older than another Canuck on the series, Kathleen Robertson. That had to be an advantage when the tabloid steamroller came straight at him. In the years just before the Internet, the National Enquirer was where most grocery store shoppers got all their misinformation.
Robertson, now on the shot-in-Parry Sound family drama Northern Rescue, recalls 90210 as "the biggest show in the world" when she joined the series at age 20 in '94. Suddenly she was contending with death threats and being assigned bodyguards.
Perry always seemed to take it in stride, which was part of his James Dean-like charm. That he walked away from the series early also raised his coolness level.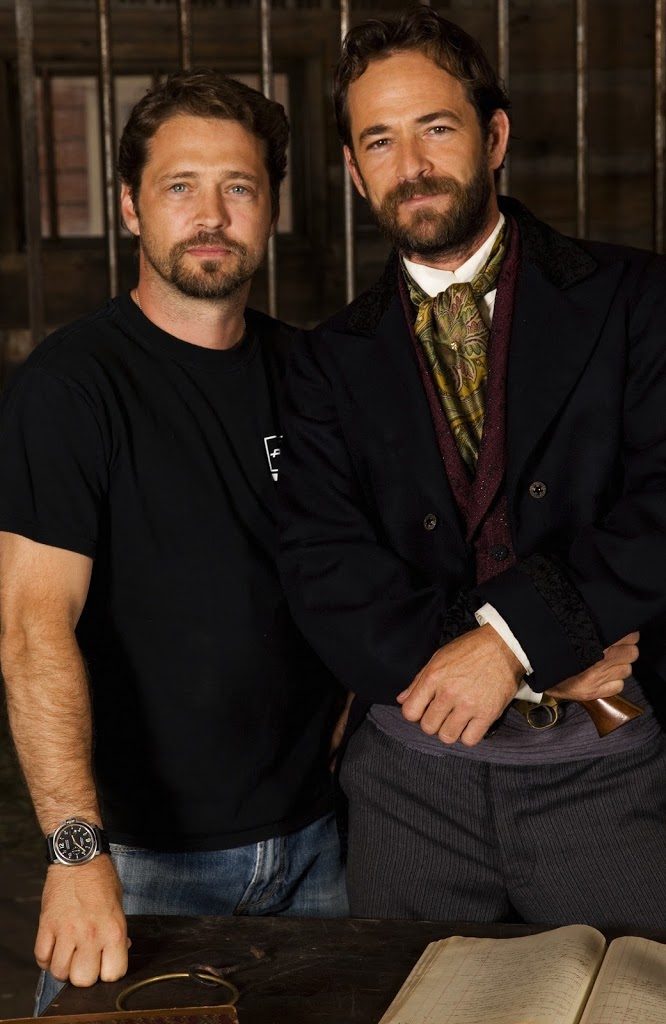 In 2011, I attended a Television Critics Association press conference in Pasadena, Calif., which featured both Perry and Priestley. The two had reunited to shoot a Hallmark western called "Goodnight for Justice." The movie was shot in British Columbia and Perry joked at the time that he was surrounded by Canadians.
"Every other actor through the door knew Jason as a kid," said Perry.
Priestley, by the way, was directing the western. Perry said he always knew his old 90210 pal would have a second career behind the camera. "I remember showing up to do the first episode [of 90210] and he was already wanting to direct."
Perry's fame peaked with 90210 but he never stopped working. His credits include runs on Oz, Jeremiah and David Milch's dense HBO drama John from Cincinnati. He did many animated voice jobs, including on The Simpsons and Family Guy and going all the way back to his goofy turn as Ponce de Leon in the Brioux.TV favourite Clone High.
The Ohio native did not seem to be attached to the upcoming 90210 spin-off series reuniting several cast members as exaggerated versions of themselves. No word as yet as to how his death may effect that series.
Condolences to his two children and other family members and his many fans, friends and colleagues.