John Candy may have passed away 25 years ago today, but his legend will live as long as there are planes, trains and automobiles.
I only met him once, towards the end of his life, at a Toronto press conference. It was shortly before he departed for Mexico to begin work on his final production, a terrible western that so was not worth the trip.
Better to watch Candy play a cowardly cowboy in the SCTV sketch "Yellow Belly." Candy plays the title character who shoots a little kid in the back.
Conan O'Brien, who once told me his biggest regret from his early, NBC, Late Late Show days was never having Candy on as a guest, ranked it as the single funniest thing he ever saw on television.
Candy was only 43 when he died in 1994 of a heart attack. Always a big man, he was at his heaviest when I saw him, dressed all in black, behind dark shades and a scraggly beard. My memory is that the room got dark as he entered it.
At the time of that press conference, Candy — together with Wayne Gretzky and their fraud-meister partner, L.A. Kings owner Bruce McNall — was co-owner of the Toronto Argonauts. Three years earlier, before a packed stadium, Candy was crowned "Johnny Toronto" by his friends as he gloried in an Argo Grey Cup victory.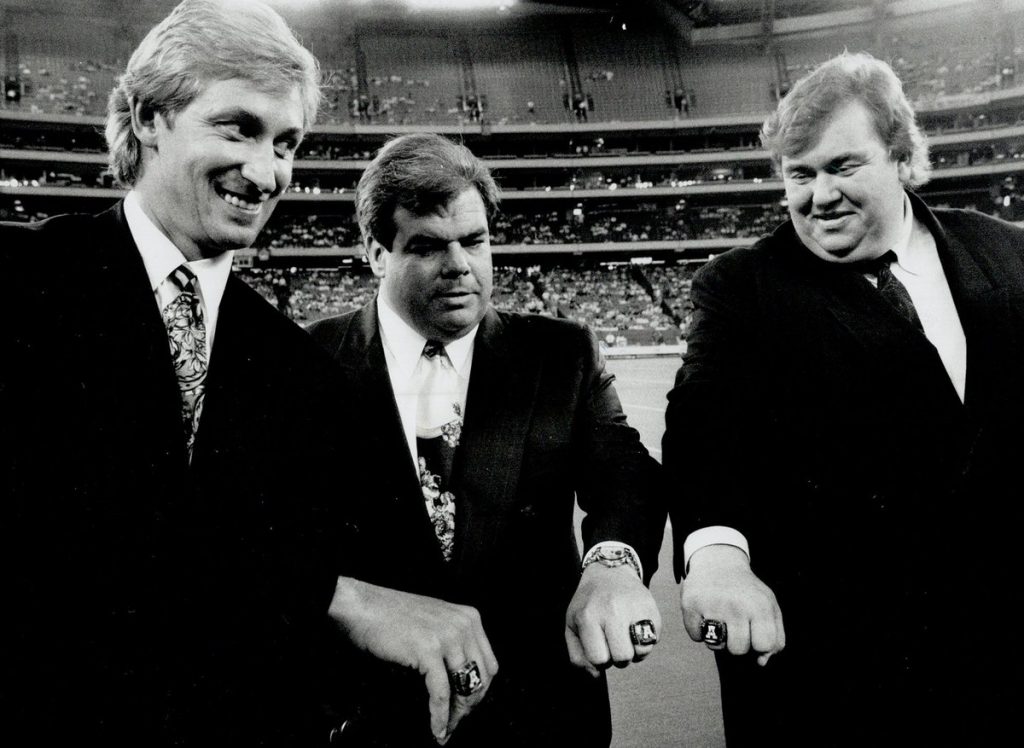 A few years later, however, things were bad in Argo land. McNall's sham schtick was catching up with him and he needed to sell his share in the team. Meanwhile, I had gone to a game a few days before the press conference, and there were plenty of empty seats with no half time show.
I asked Candy after the press session: Could he not have hired the marching band from his old high school, Toronto's Neil McNeil, to go out on the field and play for ten minutes?
I've regretted it ever since. Candy looked like his dog had just been run over. I broke John Candy's heart.
I have yet to meet a single other person with a sad John Candy story. Decades later, people get misty-eyed just talking about him.
I was in Chicago eight years ago on the set of the short-lived series The Playboy Club. They guy who drove me back to the hotel turned out to be the head of transportation back in the '80s on all those John Hughes movies. Candy classics "Uncle Buck" and "Plains, Trains and Automobiles" were mainly shot in the Windy City. He described Candy as the nicest, funniest, friendliest, most generous celebrity or non-celebrity he'd ever met, and someone who treated everybody the same –whether they be Kings and Queens or cab drivers.
Carl Reiner shared a similar memory. He directed Candy in "Summer Rental" (1985).
"John Candy was a force of nature, he was one of the sweetest human beings ever," Reiner replied. The director, however, also feared the actor/comedian was resigned to making the best of it while he could. "He knew he wasn't going to live long, that was very sad, because he wasn't eating well. When we did 'Summer Rental' together, I put him on the Pritikin diet, and he was eating very well for a while, and then he fell off it, he bought tons of shrimp."
The sweetest story came from Gaby Hoffman, who was just 6-years-old when she played one of the kids under Candy's character's care in "Uncle Buck" (1989).
"He was such a sweetheart," recalls Hoffman, who I spoke with a few years ago in New York on a Transparent press junket. "Everybody says that of him but it's true–he just had the biggest heart in the world."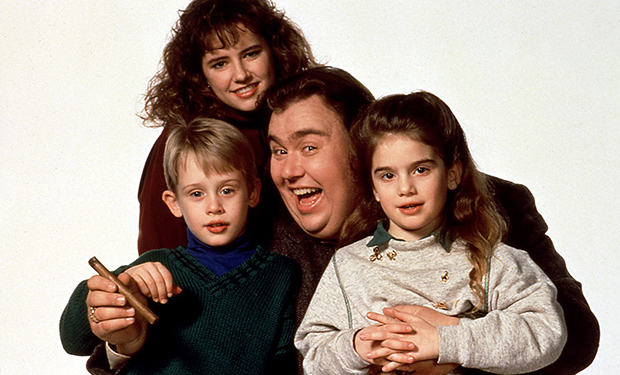 Less of a sweetheart, Hoffman recalls, was the writer, producer and director of "Uncle Buck," John Hughes.
The child star says she had a simple question as they were rehearsing a scene, "and John Hughes just totally ignored me."
Hoffman never forgot what happened next. "John Candy came over and put his arm around me and whispered in my ear, 'What are we doing? Let's figure out what we're doing.' He just saw that I needed a little something," she says. "He was always right there and he was very affectionate and obviously he was really, really funny. We loved him, he was a real sweetheart."
It was very heartening, then, to see Canady so lovingly saluted last summer at the SCTV cast reunion in Toronto, part of the taping for an upcoming Martin Scorsese documentary about the legendary Canadian comedy troupe. Besides the love coming from his fellow cast members, there was a nice touch right in the auditorium of the Elgin Theatre in Toronto, where somebody had placed a sign on the camera crane that was recording footage for the doc: "Johnny LaRue's Crane Shot."
The reference was to one of Candy's many characters on SCTV, the vain huckster who kept begging for station owner Guy Cabalero (Joe Flaherty) to give him a crane shot at the end of his otherwise cheap-ass man-in-the-street Christmas special. There, at the end, was LaRue, half drunk in the snow, in a glorious spotlight shot from above. It was everything to love about television in Canada.
Dammit, it makes me cry every time.