NORTH BAY, Ontario — There was a surprise visitor to the set of Cardinal late last week — Doug Ford.
No, the premiere wasn't wanted for questioning on the police drama, or being busted for bringing booze to corner stores. He was there, along with local MPP and finance minister Vic Fedeli, to shake a few hands, tour the set and make the front page of the North Bay Nugget.
The award-winning drama has been an economic engine for the region, part of the tax break-fuelled film and TV production boom of the past five or six years. As Cardinal wraps, Jerry O'Connell's Carter is set to return for a second season and provide jobs for the same crew. Several Hallmark movies a year are also based in Ontario's near north, with Letterkenny and Northern Rescue produced out of nearby Sudbury and Parry Sound.
Rumours the premier might make an appearance quickly spread to reporters who had been shuttled north from Toronto by CTV. Executive producer Julia Serena had a hunch something was happening when she noticed Ford was on her flight from Toronto to North Bay earlier in the day. The two politicians arrived accompanied by security personal and crashed the crowded police station set where cast and crew were busy shooting scenes Friday. To be honest, the fake cops seemed more authentic than the real ones.
Fedeli, in fact, recognized and greeted an old high school friend from town who was playing one of the officers of the show's "Algonquin Bay Police Department." Niceties aside, it was a busy day on set, and the politicians were about as welcome as a colonoscopy without anesthesia.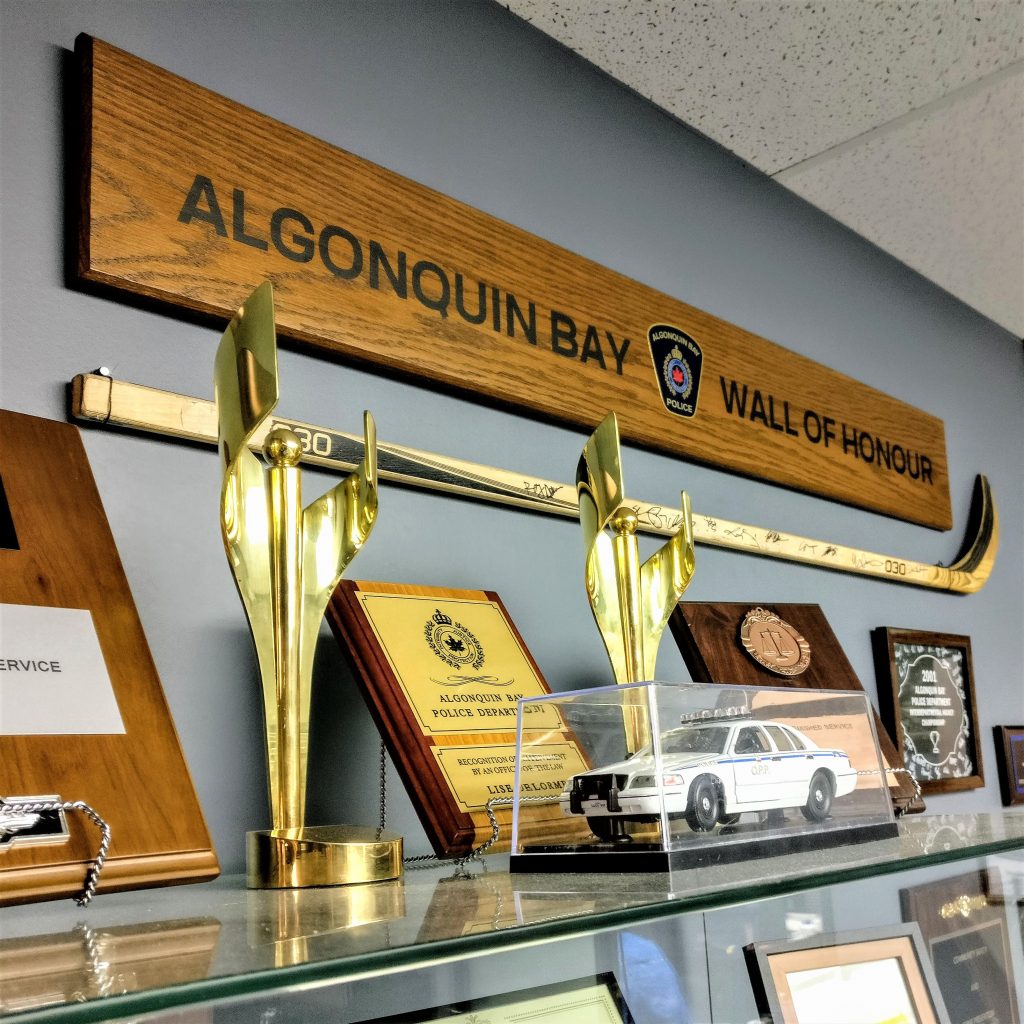 Sitting on a shelf on the set were two Best Acting trophies the two leads — Billy Campbell and Karine Vanasse — had won less than a week earlier at the Canadian Screen Awards. When the series returns for a fourth season late this year or early next, try to spot them tucked into corners like easter eggs for fans to munch on.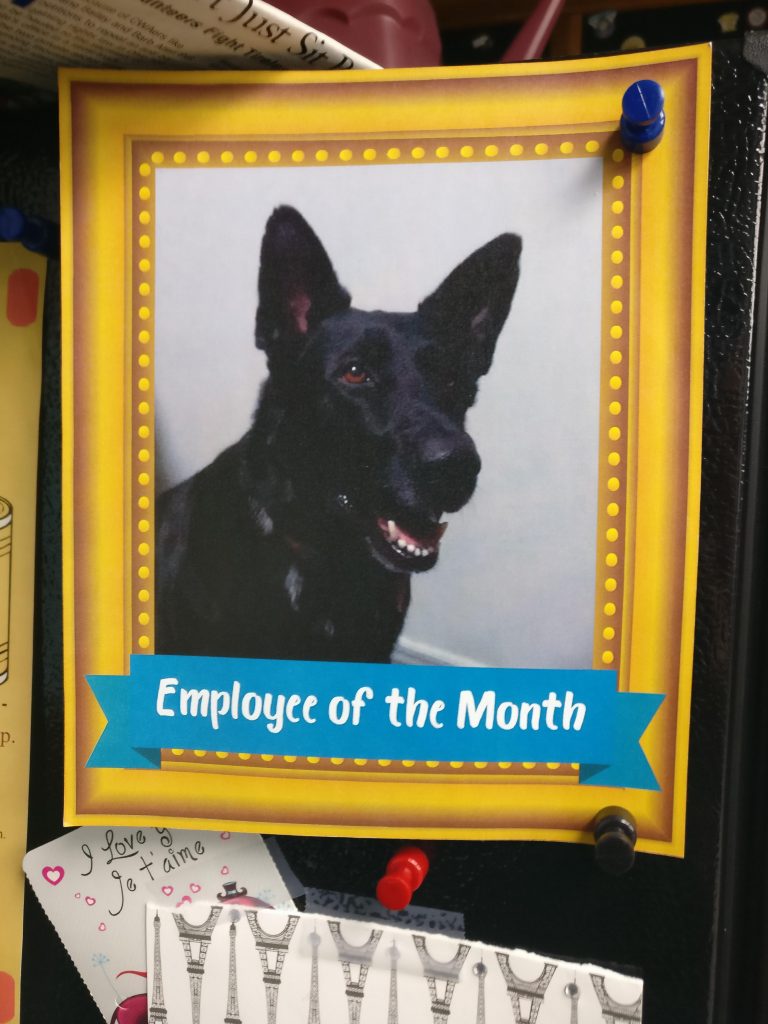 Vanesse, a new mom with a year-old son, isn't sure yet where she'll eventually display her statue. The ones she won earlier in her career, including a Gemini, remain in a box, awaiting the day she has the proper mantle.
The reward for these two seems to be just doing this work, reading these lines and being on this set. They say the leads on a call sheet really set the tone on a television production and, by all accounts, these two are as genuine, down-to-earth and ego-less in Season Four as they were when the series began.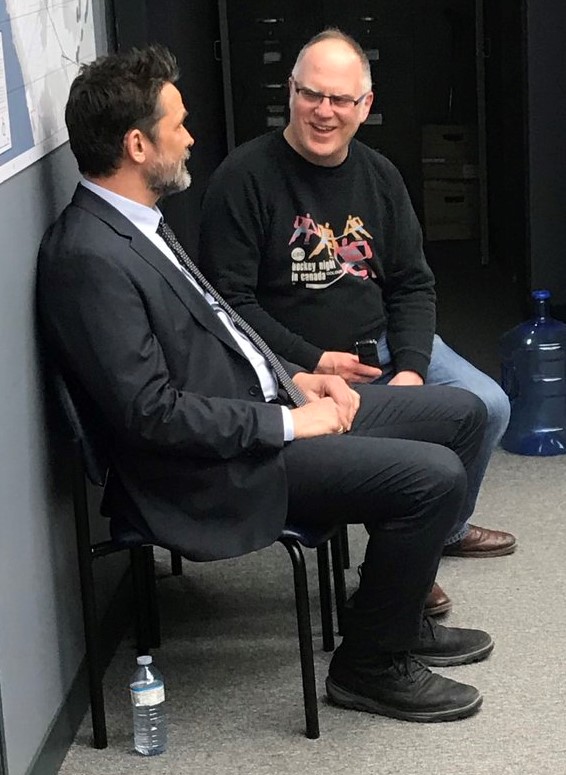 Maybe that tightness on the set has something to do with being banded together in a northern town. Things seemed pretty chill, too, earlier this year on the Parry Sound set of Northern Rescue.
Or maybe it's the food. Billy Campbell swears he'd give up meat for good if he could just keep going to North Star, his favourite North Bay eatery. The place is just around the corner from the Cardinal production offices. Apparently their vegan meals are fantastic.
The production, however, will wrap in less than a week and flying vegan delicacies all the way to his home in Norway will be an expensive option for the tall actor. He and his architect wife have two young children anxious for dad to hurry home.
Campbell is a voracious reader, often reading between takes on the set. On Saturday he dropped off a large box full of books at the production office to be donated as he leaves town. He's hooked on historical novels, with Robert Harris ("Pompeii") among his current favourite authors.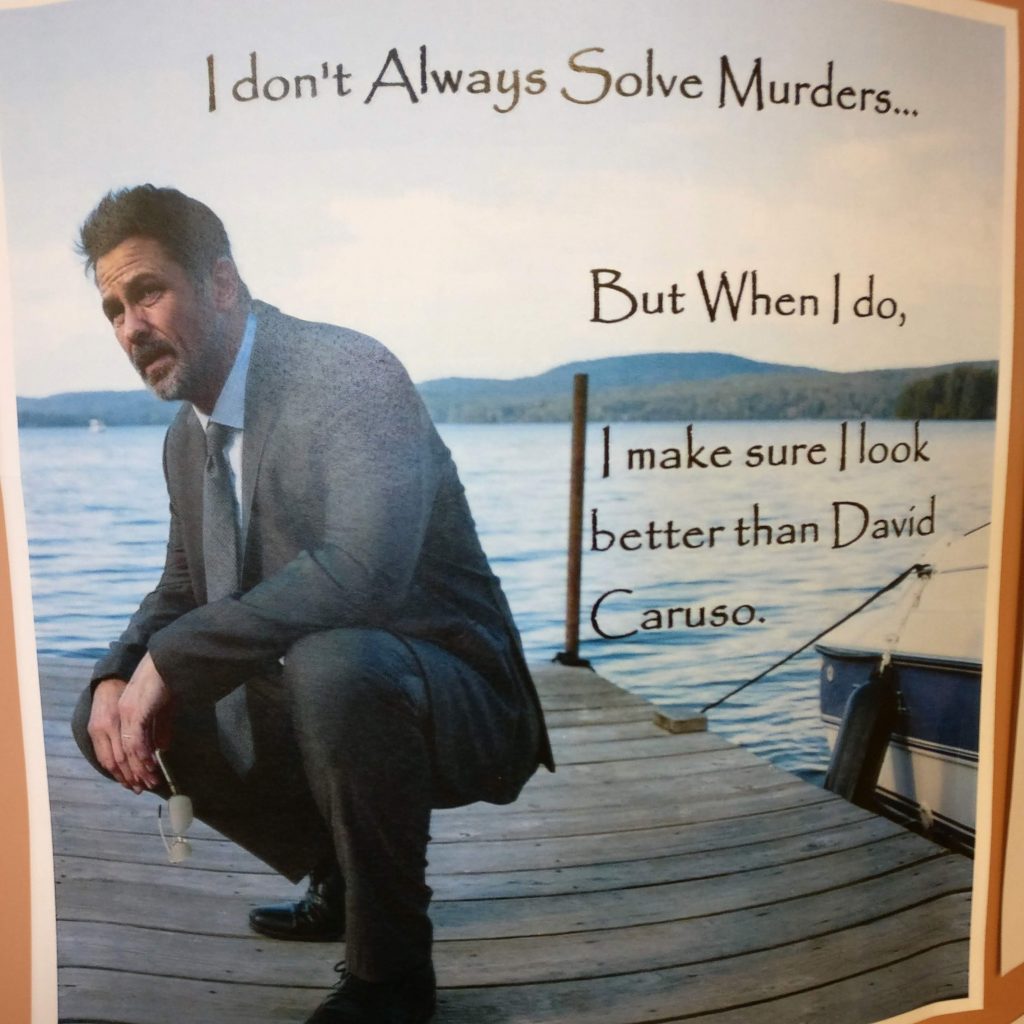 Cardinal has been exported to several regions around the world and, yes, Campbell gets a kick out of seeing dubbed versions of the series with another actor speaking his lines in french, german or spanish. If Vanesse's voice seems familiar in the french version, it's because she dubs herself on the series. She even tones down her Quebec accent as she is recorded, putting a more continental spin on her speech.
Season Four of Cardinal will premiere on CTV sometime in the 2019-2020 season.