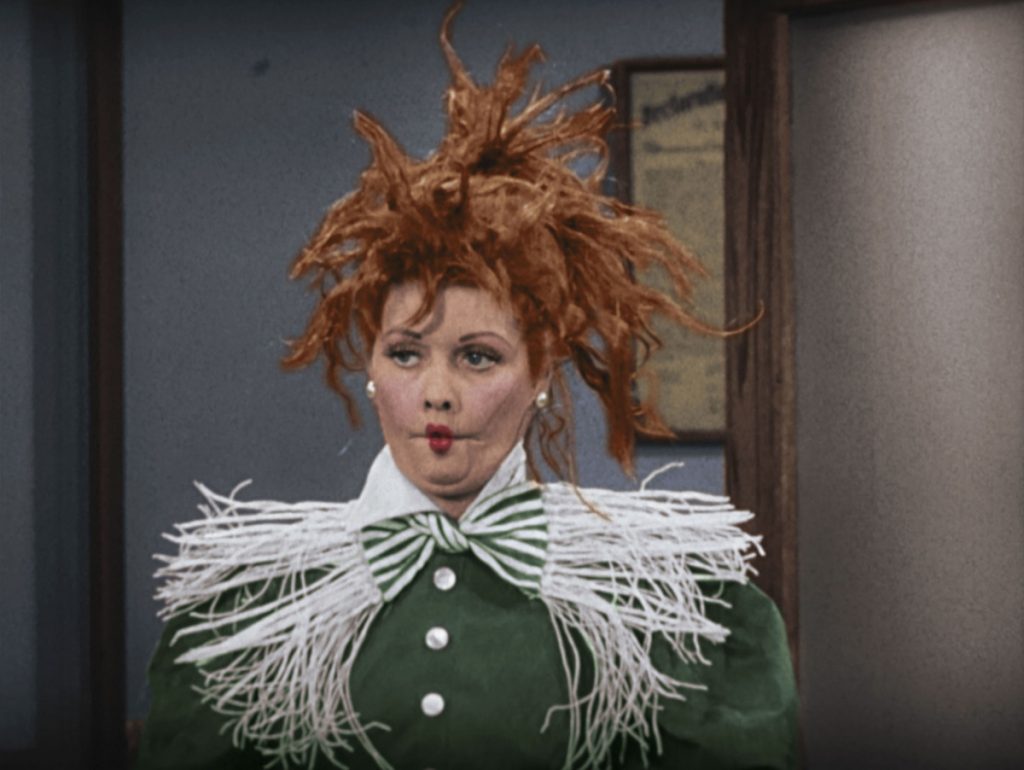 Broadcast network TV has had more obituaries lately than the cast of The Mary Tyler Moore Show. All the action is over on streaming, we are told, as Apple, Disney, Warners and others ramp up their VOD launches in a "Winter is Coming" battle to the death with Netflix, Amazon and others.
Reports on the death of CBS, ABC, NBC as well as Canadian legacy networks, however — to paraphrase Mark Twain — may have been exaggerated.
Friday night, CBS aired another one of their I Love Lucy in Colour hours, which they branded a "Funny Money" special. CBS owns the classic series, just as they do with another series from the '50s, The Twilight Zone, recently revived on CBS All Access. To me, promoting the new Lucy hour as a tax deadline event seems like a long way around branding anything an Easter Special anymore.
However it was branded, on an admittedly low Households Using Television (HUT) night, Lucy still got plenty of love. In the U.S., the special finishing second in the 8 p.m. timeslot behind a new episode of the just renewed Tim Allen sitcom Last Man Standing. Not bad for an hour of tarted up, 65-year-old content.
The colourization, by the way, is spectacular on these modern makeovers. (Read more about that process here.) CBS has been tinting Lucy's and Dick Van Dyke Shows for years now and, as an ad suggested during the airing of the special, enough Lucy in colour content is available to re-issue a collection of the series' best on a collectable DVD format, expected this coming fall.
Purists complain that the old episodes are sped up and cut to ribbons in order to launch Lucy into millennial attention spans as well as to make way for more commercials. As Lucy would say, "Whaaaaa!"
It is true that scenes are trimmed and content is lost but, hey, you can always watch it the original way in the re-mastered black and white episodes. Existing I Love Lucy DVD box sets even come complete with their rarely-seen, original network opening titles that often had promotional content featuring their cigarette company sponsor.
I love Lucy the original way, too, just as I want to see every original frame of a Buster Keaton short from the '20s or a Marx Bros. classic from the '30s. If showcasing Lucille Ball in colour helps a new, younger audience to discover this comedy Hall of Famer, however, I'm very OK with a little snip here and a little fast forward there.
The two episodes scrunched together Friday were both originally aired in 1954: "The Million-Dollar Idea" and "Bonus Bucks." Both are based on very simple, get-rich-quick ideas, with the Ricardos (Ball and real life husband Desi Arnaz) and the Mertz's (Vivian Vance and William Frawley) trying to cash in on some hair-brained scheme set in motion by zany redhead Lucy. This premise was, pretty much, every episode of the series.
It also was the basis of Ball's prior radio series, My Favourite Husband, also written and produced by I Love Lucy creator Jess Oppenheimer. You can, in fact, turn the picture off on any episode of I Love Lucy — black and white or colour — and not miss a single laugh. The series was a radio show with pictures.
The colourization simply emphasizes how much the visuals added to the enormously popular mid century TV sensation. Ball was a great, natural clown with a strikingly expressive face and a killer sense of timing. Seeing her walk out at the conclusion of "Bonus Bucks" in vivid colour slams home the payoff gag of the night. You can see in that moment much that Carol Burnett or even Saturday Night Live learned and stole from TV's biggest early star.
I applaud, too, news that Jimmy Kimmel is one of the executive producers behind an idea to take episodes from two classic sitcoms from the '70s — All in the Family and The Jeffersons — and re-mount them with moderns stars. Original producer Norman Lear — now 96 — is also in on this act.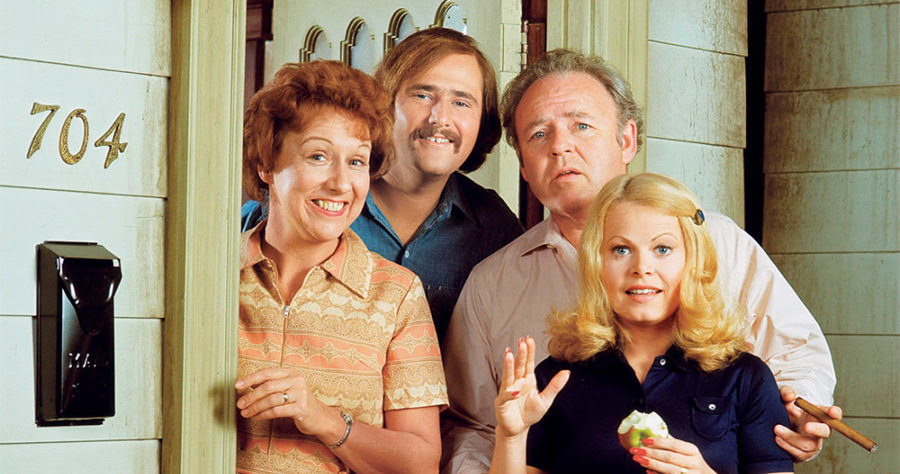 Both shows were enormous, decade-long hits. Many feel, however, that they were very much "of their time" — locked in the '70s, forever seen as part of the backboard during the tumultuous Vietnam War/Richard Nixon/Watergate years. All in the Family, for example, starred Carroll O'Connor as outrageous Queens, N.Y. bigot Archie Bunker. The racial slurs that came out of his mouth! I don't know how what that character said back then could possibly play in today's professionally sensitive society — but I'm curious to find out if Lear's original intent to wake up America can play in these Trump times.
Both episodes will play live, and what a cast: Woody Harrelson and Marisa Tomei will star as Archie and Edith Bunker, while Jamie Foxx and Wanda Sykes will portray George and Louise Jefferson. Ellie Kemper takes on the role of Gloria Stivic, with Will Ferrell as Tom Willis and Justina Machado as Florence Johnston.
Just to hear their theme songs again — two of the best ever — will be worth the effort. "Live in Front of a Studio Audience: Norman Lear's All in the Family and The Jeffersons" will air May 22 on ABC.