This Friday, production wraps on Season Three of The Great Canadian Baking Show. The competition series will now simmer in post production until it returns as part of CBC's fall lineup.
Earlier this week, I visited the big Baking tent on the lush grounds of The Canadian Film Centre in Toronto and spoke with new hosts Aurora Brown and Carolyn Taylor, writers, stars and co-creators of Baroness Von Sketch Show. The duo agreed the coolish spring was a plus for the series as humidity can play havoc with baking. Both were surprised at how quickly they bonded with the third season competitors.
"I'm more emotionally invested than I expected to be," says Brown.
Juggling this and their sketch comedy series has worked out so far they say. It helps that a fourth season of Baroness is already in the can. Writing has already begun on Season Five, and, yes, don't be surprised to see a few cooking sketches.
Joining chef Bruno Feldeisen at the judges table this coming season will be Kyla Kennaley, who honed her skills in Toronto as a pastry chef and entrepreneur and now resides in London.
On Wednesday night. I returned to the Canadian Film Centre's Windfields Estate for the CFC's annual garden party.
On hand as always were Christina Jennings, CFC Board chair and busy Shaftsbury studio boss, and Slawko Klymkiw, CEO of the CFC. They welcomed Netflix Director of Original Series Lisa Hamilton Daly, who saluted the talented CFC grads currently working on Netflix originals in Canada. Hamilton Daly, in fact, may soon be shooting in Hamilton, daily.
At home in the late afternoon sun were CFC founder Norman Jewison, the Dean of Canadian film directors, and his missus, Lynne St. David Jewison.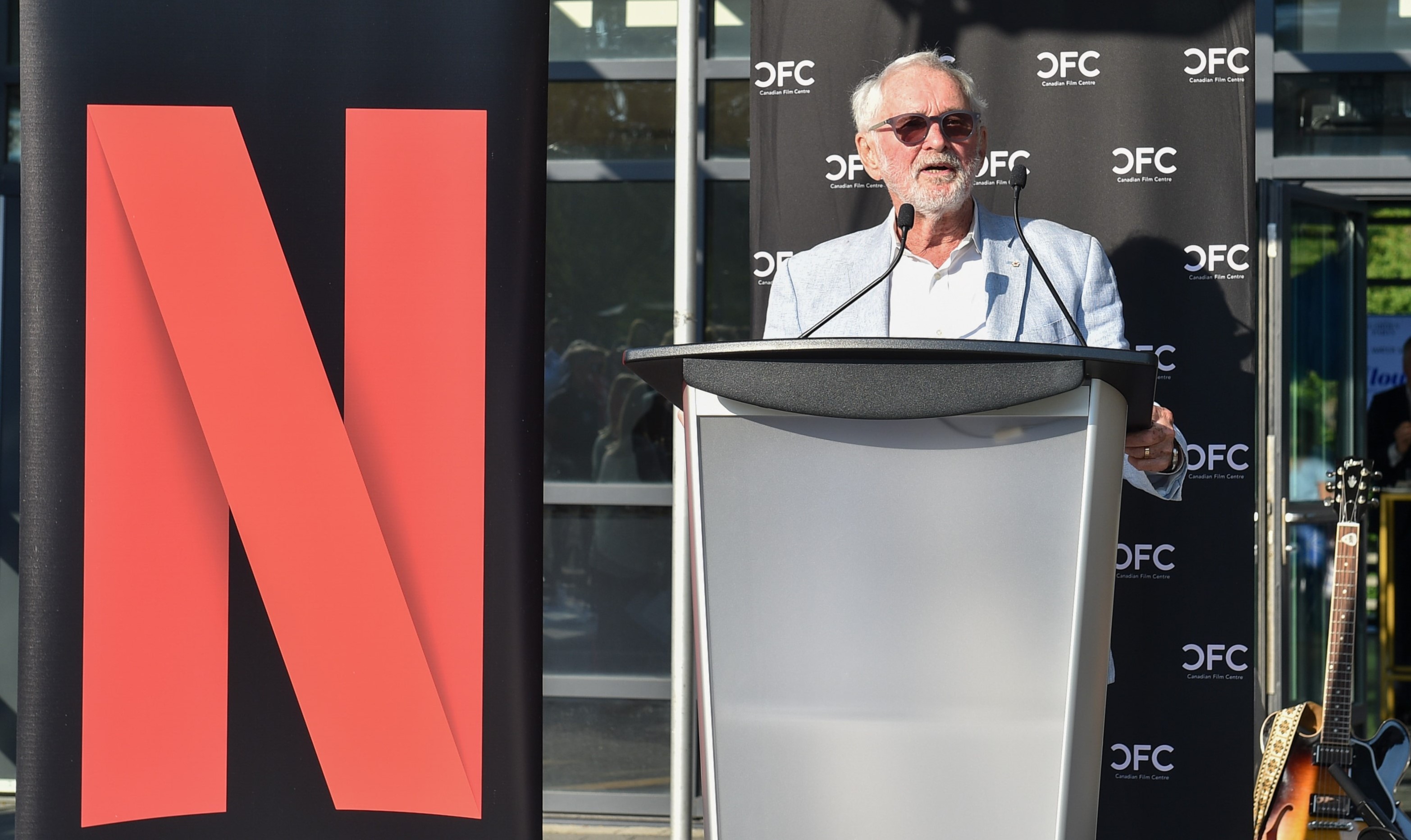 There was a lot of money walking the well-manicured lawns of Winfields Estate, this being the annual salute to the CFC's "Circle of Supporters." You can always tell when the big money is in the room: there is no charge for parking. All in all, the end of a perfect day.