The last of the Canadian upfronts took place Wednesday in Toronto as Blue Ant took centre stage.
The presentation was at the Royal Ontario Museum, a fitting venue given that the Smithsonian Channel is among Blue Ant's specialty holdings.
As is the practice now, the network tipped their new programming initiatives ahead of their presentation. Spooky new shows such as T&E's Hotel Paranormal and The Witches of Salem join second seasons of Haunted Hospitals and Paranormal 911. These ghost shows are scaring up sales internationally as I learned last November at MIPCOM. Bristow Global Media head Julie Bristow told me international sales were robust for these stories about dead doctors who insist on tending to their patients and other morgue moments, including first person accounts from first responders.
New Cottage Life offerings include Life Below Zero: Canada, a Canadian version of a BBC Studios format showing cottagers in the far north living off the grid and pushed to sharpen survival skills. And this the summer that I finally put a dishwasher at the cottage!
Smithsonian has a new series called High Maintenance but it has nothing to do with the Kardashians. This is about the crews who do death-defying work on structures such as the Sir Adam Beck Generating Stations in Niagara Falls and the Montreal Metro. The competition series Landscape Artist of the Year is also "primed" for success.  The marblemedia effort challenges painters to go from blank canvas to finished work in a set amount of time. Didn't that PBS painter Bob Ross used to do that every week?
In all, there were 12 new specialty originals announced representing 100 hours of viewing according to Sam Linton, Blue Ant's head of original content.
Also on stage in the 300-seat theatre in the basement of the ROM were Blue Ant CEO Michael MacMillan and president Jamie Schouella, both decked out in surf shop gear. The hot weather helped Blue Ant pretty much declare summer has arrived. The whole aim of the stage presentation was to get it done in about half an hour, or one-third the stated goal at CTV's big money upfront. This is easier to do when your various sizzle reels are 60 seconds long, but kudos to the execs for sticking to shorter scripts.
The Blue Ant deal, as one would expect, leaned more into the digital world, with talk of social media streaming, three billion views a month and video impressions. Blue Ant's linear specialty channels were still the foundation, we were told, with viewership there up 17 per cent year-to-year. Phrases such as "We're agile," and "Platform agnostic" were part of the sell.
The service has partnered up with several of the new cool kids in the industry, including Diply and mobilesyrup, in order to make further in-roads in digital. MacMillan seems convinced that AVOD – advertising-based video on demand – is going to find more and more favour as audiences start questioning why they are shelling out fifteen bucks a month for Netflix when there are free streaming services with plenty of content to subscribe to.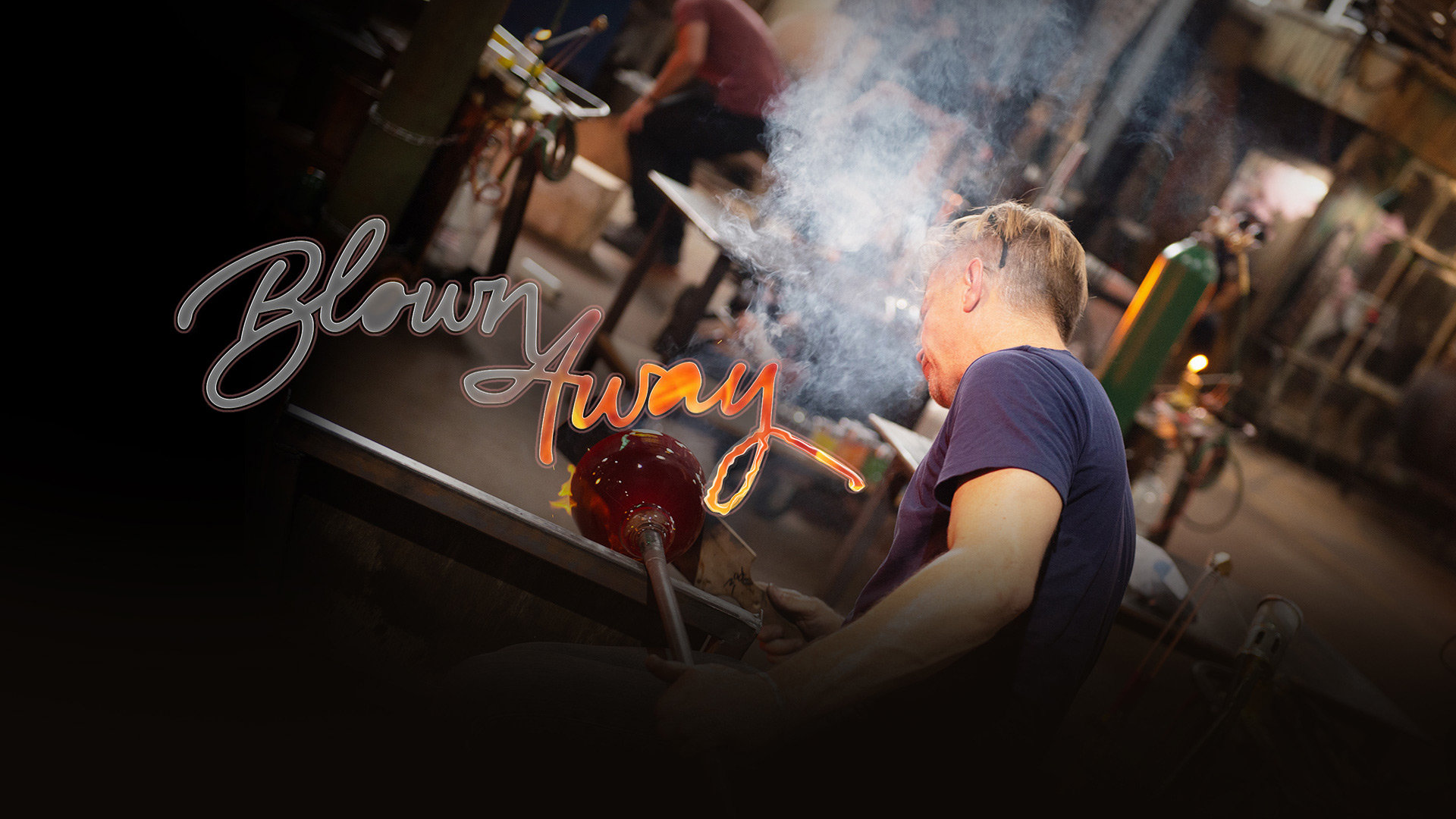 There was also talk of delivering "TV creative on a social media budget" – which should send more shivers down the spines of anyone hoping to make a living out of television production than even a visit to the Paranormal Hospital. On the other hand, Blue Ant is able to mount a niche show about competitive glassblowing (Blown Away) and find a fair sized, and perhaps international, audience.
Among Blue Ant's key takeaways was the message that they're "leaders in gaming." That part of their business has overtaking both movies and music, leading to over 500 million gaming subscriptions worldwide.
The presentation ended with a spirited performance by The 6ix Stix, a band of kinetic tub-thumpers who kept the Raptors drumbeat going a few stories under the ROM's bigger and bonier dinos.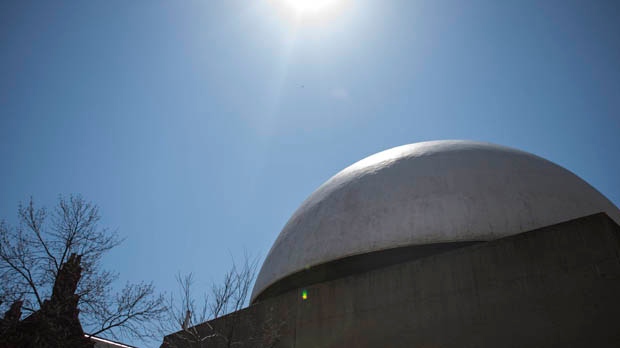 After the session, I booted it out the back doors to hightail it uptown to the Canadian Film Centre's annual garden party. Once through the museum's underground exit the first thing you encounter is the McLaughlin Planetarium. Talk about Paranormal Hotel! This spectacular venue has stood empty for decades. Can the Canadian TV industry not simply rent this place out every June to host all the upfronts? Think about it — lying on our backs watching all the new shows projected on that domed night sky of a ceiling. Do it, Canada!