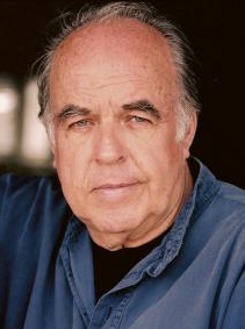 Veteran character actor Sean McCann's busy career spanned six decades in Canadian television. He passed away last week in Toronto at 83.
The actor was starring with Jayne Eastwood in the children's series Noddy when I interviewed him in 1998. The ambitious and entertaining TVOntario/BBC production boasted a toy-strewn set, with Katie Boland among the child stars interacting with various colourful puppets.
The series was a world away from McCann's own childhood in Windsor, Ont. He grew up one of eight children during the Depression. "We had everything we ever needed, but it wasn't always new," he told me. "At Christmas, you'd get a toy that was repaired, like an old sleigh — or maybe an older guy would pass down his hockey pads."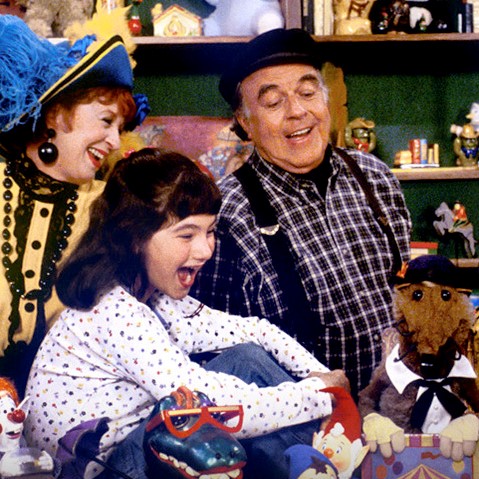 McCann played Noah Tomten, Noddy's resident sea-dog-turned-shopkeeper. "Noah is a guy who went away and sailed, a real independent character," he said. "Now he's looking at his grandchildren in a way he didn't look at his own children because he spent so much time away."
The one-time seminarian had five children and became a grandfather for the first time while Noddy was in production. There would eventually be 10 grandchildren in all. He identified with his sailor character.
"My grandfather was a captain," he said, "and I had five great uncles who were captains."
As a lad he went sailing every day — in his backyard.
"I lived about five houses from the Detroit river," he said. "My brother and a friend of his had a sailboat. They put an old ship's wheel on a bench for me, and when I was a kid, that was the sailboat of my imagination. That kind of toy, and all nautical things, were really important to me."
Playing a grandfatherly skipper on a children's show, therefore, was not a stretch for McCann. "He's like who you would like your grandfather to be like," said Noddy executive producer Richard Siggelkow.
During World War II, McCann's father worked long hours in a munitions factory so his son spent a lot of time with his grandfather. "I remember him taking me down and showing me the boats and taking me to the country fairs," he said.
I first encountered McCann a few years earlier when I was at TV Guide and he was enjoying a five-season run as a lieutenant on the shot-in-Toronto cop series Night Heat. He never stopped appearing on television and was on screen just this past Saturday night as legendary hockey referee Red Storey as CBC aired the recent Terry Sawchuk bio-pic "Goalie." Other hockey dramas preceded that, including the series Power Play and the 1980 Olympic feature "Miracle" where he acted opposite Kurt Russell.
In between he had memorable roles on the Dionne quintuplets TV-movie "Million Dollar Babies," and appeared opposite Chris Farley in the feature comedy "Tommy Boy." He loved playing wartime prime minister William Lyon Mackenzie King in the 1988 miniseries "The King Chronicle." His career spanned the wildly popular 1985 Kevin Sullivan version of Anne of Green Gables as well as the 2016 remake of the series.
One of the Gemini Award-winning actor's off-screen passions was baseball. McCann rarely missed a Toronto Blue Jays game and for many years acted as an associate scout for the club. He proudly showed off his team credentials.
McCann got to ride that sailboat of his imagination for a really long time. That day on the set, the scene called for him to pretend to be a DJ. "He took that and ran with it," said producer Jim Corston. "But when you're on the same set with the comedic talent Jayne Eastwood, you'd better bring that to the table as well."