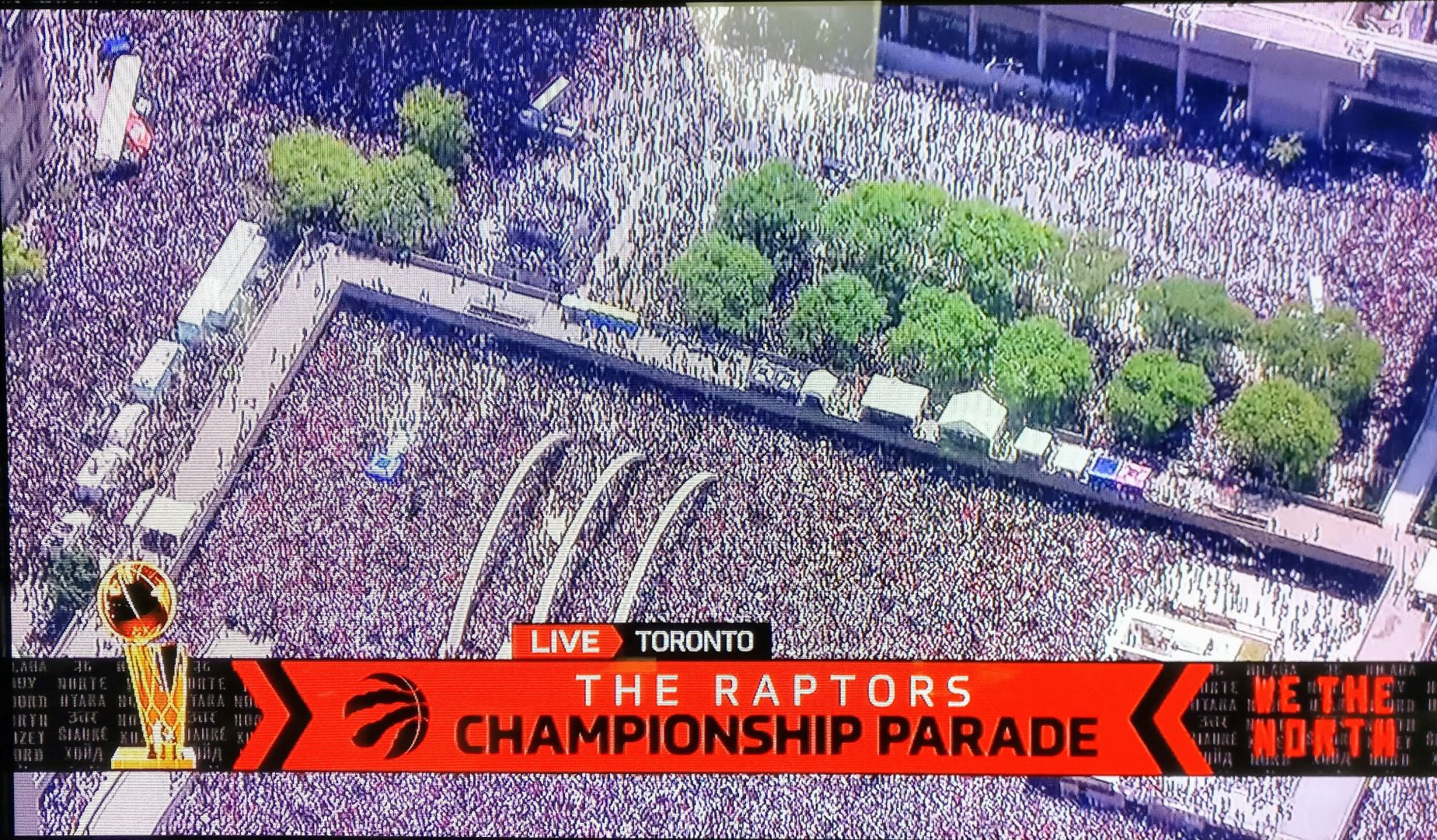 More Canadians may have watched the Toronto Raptors NBA Championship parade live in Toronto than on screens across Canada.
Either way, it was a seven hour plus marathon. Coverage across CTV, Rogers and CBC stations pre-empted entire daytime schedules as the parade inched through massive crowds paralyzing downtown Toronto.
Among Bell stations, including the main CTV network, CP24, CTV News Channel and TSN, an estimated 954,000 watched according to the Numeris overnight data. TSN alone accounted for 216,000 average minute audience viewers. CBC's live daytime broadcast counted 140,000 viewers over the seven hours. Another 152,000 watched on CBC New Network.
Rogers' main Citytv station drew another 267,000 from 10 am to 6:30 p.m. Sportsnet National did 257,000 starting at 9:30 a.m.
The long, long day clearly lowered the overall average minute audience as viewers expecting to see Kawhi Leonard, Kyle Lowry, "Spicey P" and the rest at Toronto's City Hall at 11 a.m. were confronted instead with images of buses crawling along under the Gardiner Expressway. Many viewers likely bailed or had to get to work. Watching Lakeshore turn into a parking lot is a daily nightmare many Toronto commuters do not need to relive, thank you.
Lost in the shuffle that evening was CTV's premiere of the import drama Grand Hotel, which opened to an estimated 589,000 in prime time. Meanwhile, as the sports world returns to normal, the Blue Jays batted 293,000 for their game Monday against the Los Angeles Angeles.