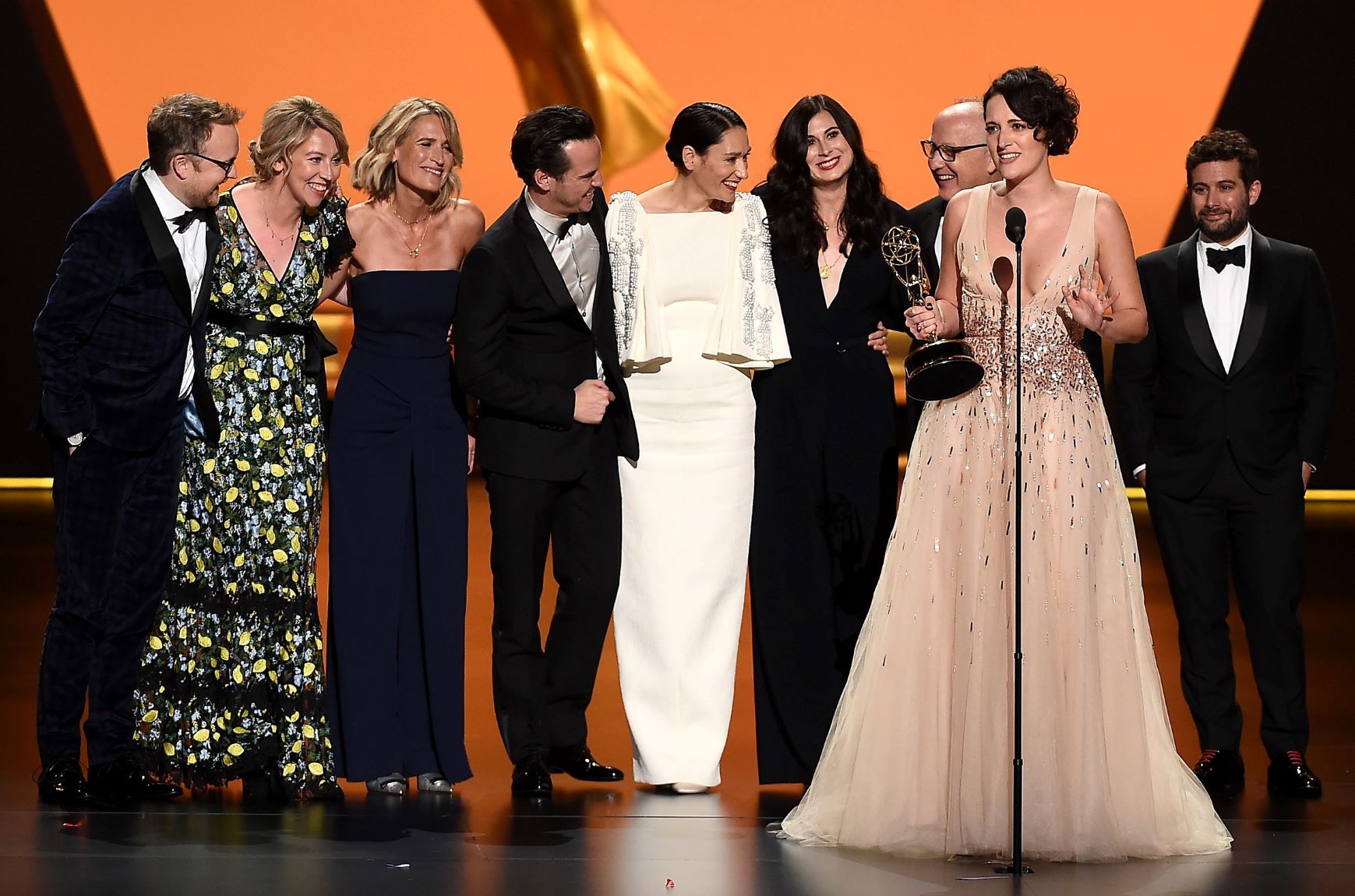 If you take one cue from Sunday night's 71st annual Emmy Awards make it this: don't wait another day to catch up and see what all the fuss is about with Fleabag.
The British series, available for streaming on Amazon Prime Video, won Best Comedy, Best Direction and its star and creator, Phoebe Waller-Bridge, won Best Actress and Best Writing.
No small feat, considering the favourites were Julia Louis-Dreyfus's Veep and Amy Sherman-Palladino's The Marvelous Mrs. Maisel. What is it with great female TV show talent and hyphenated names?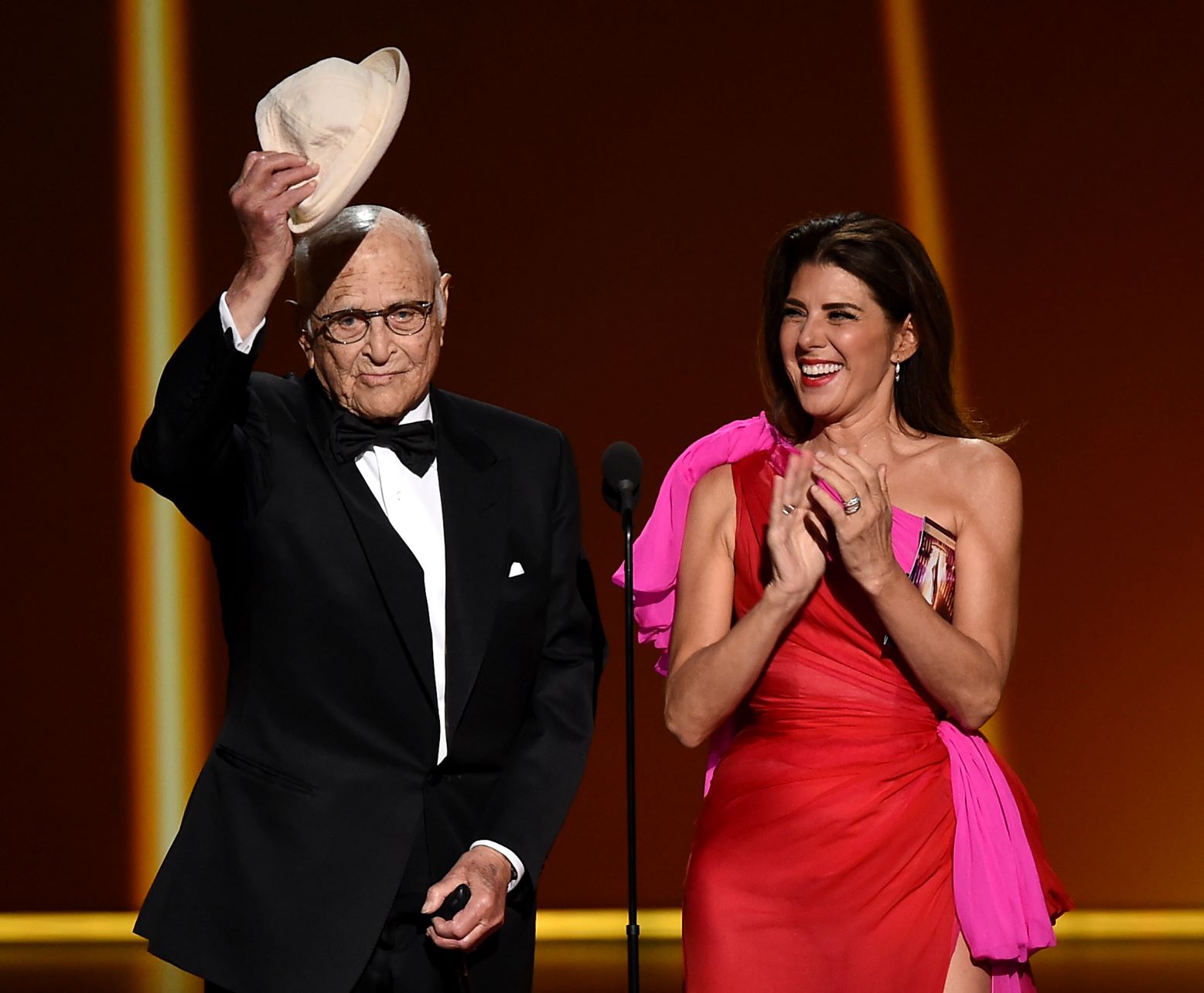 It was significant, for me anyway, that the great Norman Lear — at 97 the oldest ever to win an Emmy — was on stage (with co-presenter Marisa Tomei) when Waller-Bridge accepted one of her awards. There was the hand off of the night, from one comedy great to another.
The series is not for everyone. Season Two, in particular, finds Waller-Bridge's character, nicknamed "Fleabag," falling hard for a priest. It's not the first TV show to build an audience off of sin and temptation, but Waller-Bridge does it in an original, audacious and ultimately very thought-provoking way.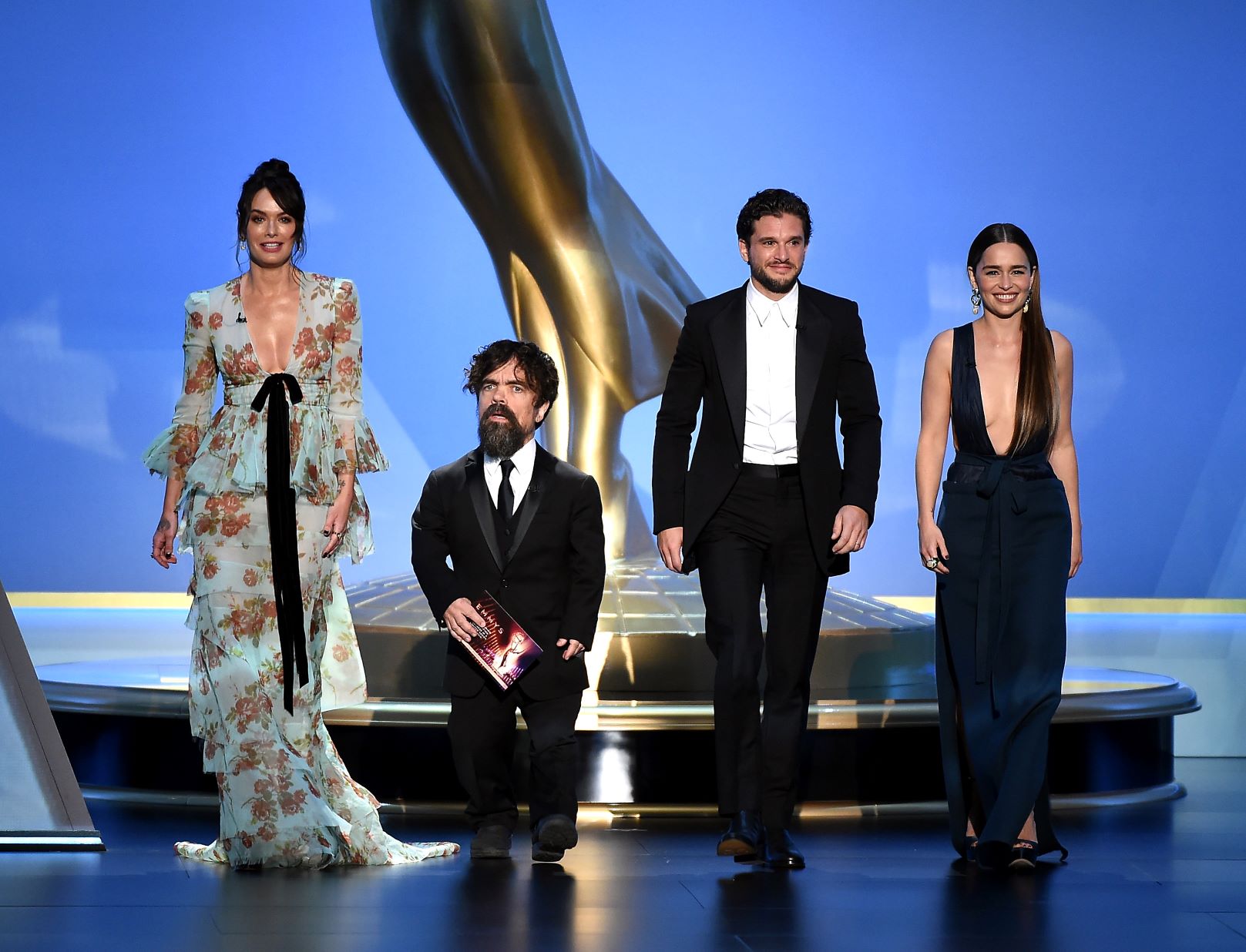 The other big Emmy winner on the night was HBO's Game of Thrones, which picked up 12 more awards for its eighth and final season. Only one went to a cast member, Peter Dinklage, winning his fourth Emmy for playing Tyrion Lancaster.
Dinklage may be short of stature but he is sure not short of statues.
Best Actor in a drama went to Billy Porter from the FX series Pose. Porter was impossible to miss Sunday night under a giant hat that swooped up to one side and looked like an enormous check mark. There was some fuss made over the fact that Porter is the first openly gay actor to win the male acting category at the Emmys. That's hard to believe given it is 2019 and all the actors who have been winning since the '50s whose sexual orientation was either cloaked or nobody's business.
Speaking of awkward: why are the Emmys still being carried by broadcasters? I felt sorry for CTV all night, relentlessly trying to sell a bunch of new, traditional network shows in the Emmy commercial spots. Even if any of them succeed, they'll all be ignored at the next Emmys. The awards show itself has become one long infomercial for streaming services — with nary a single shout out to Crave from the Emmy stage.
As for the No Host thing: I'm for it, given that the show came in on time. Having watched the last ten award show monologues, not much wit is missed by doing it this way. It was fun seeing Stephen Colbert and Jimmy Kimmel goof on the no host approach, but seeing them pop in and out of such a show every half hour with a tray of sandwiches or escorting civilians from Hollywood Boulevard has already gotten old.
I also liked the no orchestra approach. Whoever DJ-ed these Emmys, bravo. I loved the songs, even though (or maybe especially because) a few titles seemed to be odd choices for the occasion.
As for Thomas Lennon's snark from the sidelines, put me down as liking it as well. Not everything he said was funny, but he took some audacious shots at host broadcaster Fox. Canadian Press TV reporter Victoria Ahearn nailed it when she likened him on Twitter to "a drunk uncle providing off-the-cuff commentary" at what felt like a wedding. Some of us are just fine sitting next to these guys; others, not so much.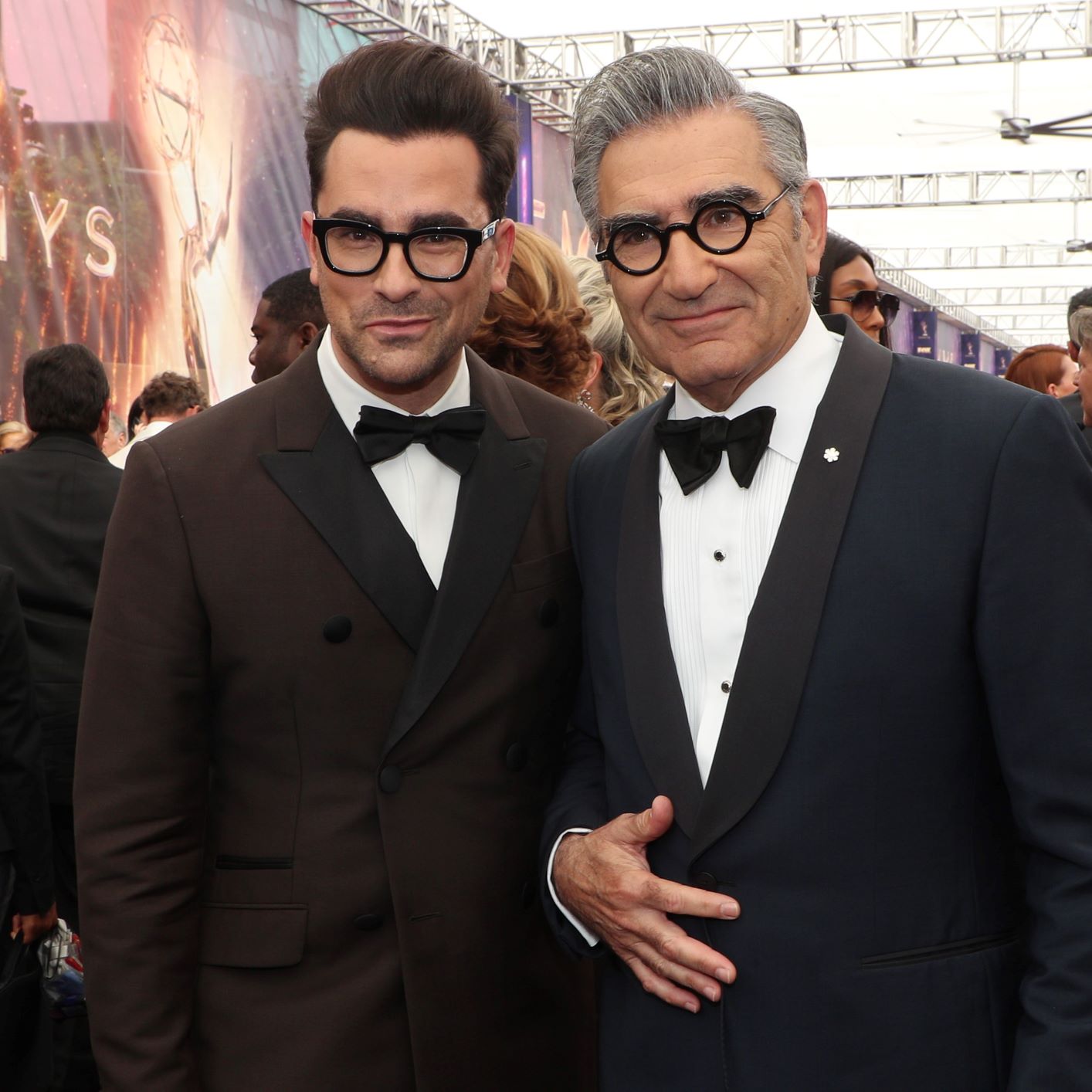 Too bad the Canadians didn't win, but pretty glorious just to see the Levys and Catherine O'Hara in such company, along with Sandra Oh. The categories provided some very tight races, with arguments to be made for almost any of the nominees. I was sure "Fonzie," Henry Winkler, would win again for Barry in the Supporting field, but I was really pulling for Alan Arkin, so great in The Kominsky Method. How do you deny the great Tony Shalhoub, however, a win for The Marvelous Mrs. Maisel?
In a show where there were few of the usual distractions, the tight races were the best drama. Well done, Emmys.